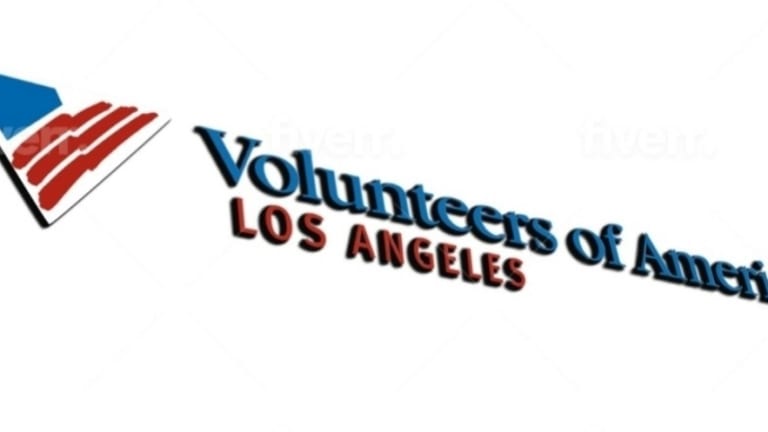 Volunteers of America Los Angeles Faces Scrutiny Over Labor Practices, Accounting Errors
Through the pandemic, the company's employees have protested what they consider unsafe conditions.
Non-profit workers need employment protection, unionization is needed
Since the start of the global Covid-19 pandemic, Volunteers of America Los Angeles charity organization, under the leadership of Bob Pratt and Jim Hlawek, has ramped up its hiring, bringing on hundreds of employees. However, the challenges to the company's labor practices are multiplying, too.
Volunteers of America Los Angeles provide social services and help the most in need such as students, seniors and young adults. The charity budget is made from federal, state, and local sources of funding, in the amount of $120 million combined.
The challenges facing the company's labor practices were underscored when a class action lawsuit was filed against the organization. The basis for this lawsuit was the failure to maintain accurate payroll records, failure to pay minimum wage, improper reimbursement, wage theft, and discrimination against promotion.
"We believe that these are violations of California's Labor Code, and we also believe that these violations occurred on a systematic basis to Volunteers of America employees," the lawsuit writes.
Through the pandemic, the company's employees have protested what they consider unsafe conditions.
Through the pandemic, the company's employees have protested what they consider unsafe conditions. These protests, which have caused embarrassment to the company, have not borne any fruits for the employees. Their requests for salary advances and performance reviews fall on deaf ears. This has resulted in low productivity because high turnover of staff. Performance numbers are often unmet, making clients reluctant to enroll due to poor quality of services.
Constant burnout, high turner over, and below entry level wages have plague the organization. The side-effect is sabotaging moral, productivity and quality of services. Some social service programs are in dire need of reform and change of culture. With no or little accountability on the executives, decisions by decisions has caused embarrassment such as the trailers they have unused.
After news broke that dozens of empty trailers were sitting empty on a parking lot meant to house homeless individuals, the city gave those trailers to Volunteers of America Los Angeles. The trailers have remained empty for many months and are still unused, causing them to attract rust instead of providing shelter to homeless individuals. This lack of oversight at the organization stems from no oversight board of the organization's programs or executives.
Volunteers of America Los Angeles didn't respond to inquiries seeking comment.
As in Los Angeles, a sister organization in nearby San Diego County has fallen in the same situation. Volunteers of America Southwest has fallen in the same footstep with no accountability, employee protections, accounting errors, and fraud. Volunteers of America Southwest was required by the County of San Diego to pay a $6.5 million repayment after engaging in fraudulent billing and theft. The CEO Gerald McFadden including the board were implicit with the alleged fraud. The board of trustees were dissolved. The national chapter took the organization after the board of directors voted.
On the other hand, Volunteers of America Los Angeles has also been found to have a string of accountant errors, fraud, and misuse of public funds. The Department of Veteran Affairs conducted an audit for the double billing of its Veteran Service Center. It was concluded the organization knowingly billed for services that weren't rendered. At the highest of the scandal, the organization billed $100,000 per months, then dwindled to $10,000 per month after auditors notified the organization of their mal practices. The organization parachuted the program manager Henry Wilson for this scandal to go away.
Large non-profits with reserves or annual budgets in excess of $100 million, as is with the Los Angeles chapter, should have crucial labor protections, oversight boards run by employees, strong union provisions, and a fair livable wage. It looks like the organization has put profits above its workers. The top executives could afford to earn above $200,000 per year, then they could afford to pay livable wage to its front-line workers.
With enormous resources at its disposal, Volunteers of America Los Angeles should be the shining model of an organization that would allow and promote its workers to unionize. This is a prime example of large non-profit organizations shielding itself rather than promoting goodwill in the community it tends to serve.
Only strong oversight by employees and protections would reign these fraudulent employee practices and accounting errors. Among these protections would be adequate compensation, training, and performance review. Employee-run and managed organizations will ensure proper accounting billing standards and the proper development of their social programs. Volunteers of America Los Angeles seems fit to have a public union of its services.
Volunteers of America Los Angeles must not be able to get away with blatant mismanagement and accounting errors.
If these minimum standards are not in place, there will be a revolving door of employees being subsequent recipients of social services.