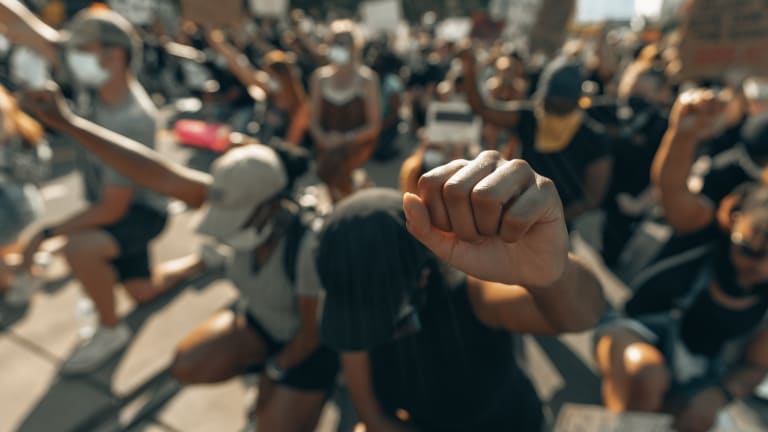 Multi-Faceted Ways Businesses Can Combat Racism
Jori Hamilton: While the change to remote life has worked for many, for others there is now a new set of challenges to overcome.
Plenty of business owners want to be part of making the world a better place. Today, this means finding more ways to actively combat racism. However, many business owners also prefer efficient, simple solutions and unfortunately, racism is not a problem with a simple solution. As a business owner, it falls on your shoulders to ensure all of your customers, employees, and community feel welcomed and safe within your business. And if you're not already trying to find more ways to be an inclusive place for all, now is the perfect time to start.
Here are some multifaceted ways you and your businesses can help combat racism and be part of the change the world needs: 
Help Employees Overcome Systemic Obstacles
This year saw a huge shift to remote work thanks to the COVID-19 pandemic. For some companies, this shift was surprisingly successful and many are considering moving to telework indefinitely even after the pandemic is over. While the change to remote life has worked for many, for others there is now a new set of challenges to overcome.
While the change to remote life has worked for many, for others there is now a new set of challenges to overcome.
Remote work is mostly only possible if an employee has access to all the right resources. Laptops, desktop computers, fast internet connection, and more are all essentials in the remote work world. However, many businesses are failing to provide these necessary tools, and this lack of support is disproportionately impacting Black and Hispanic Americans over their white counterparts.
Business owners remain ever cognizant of the impact remote work is having on diversity and inclusivity efforts as well as find more ways to support the team they have now. This can begin with:
Asking for Feedback: Whether you send out a survey or schedule a meeting with open discussion, asking for feedback from employees on ways you can improve their remote experience will help fill in any missing gaps. It's also an easy way to assess who needs help acquiring the necessary equipment, such as an extra monitor or a new router.
Advocating for Employees: It's not just about providing support in the remote world. It's just as important for managers and owners to act as advocates for their employees. This looks like updating relevant work policies on an ongoing basis, actively seeking more resources to educate management on important, relevant topics, and updating recruitment practices to be more inclusive.
Encouraging Participation: In addition to the management team, it's important to ensure all other employees understand how they can support the company's diversity goals and initiatives. This has become trickier in the remote world, but by facilitating things such as digital culture events your business can strengthen employees' understanding of racism in the workplace and how to combat it.
While remote work may have made certain aspects of the workforce more efficient, it isn't a one size fits all solution. This means it's imperative for businesses looking to have a successful and inclusive shift to remote work to bridge the gap systemic racism has created for Black Americans and other people of color.
Quash Micro-Aggressions
Workplace microaggressions are a common problem BlPOC regularly have to deal with, remote or not. Moreover, microaggressions are often dismissed as distasteful jokes or harmless comments but this kind of gaslighting only further contributes to discrimination and racism. This means it's time to address any harmful aspects of your work environment and find what can be done to change behaviors that contribute to workplace microaggressions.
On the subject of reducing workplace microaggressions, Baker College explains, "There are varying categories of workplace microaggressions and the most common are microassaults, microinsults, and microinvalidations. Each type can have a lasting effect on the target's ability to experience belonging or social acceptance in work and at home, which is a fundamental part of reaching their full potential and feeling validated as a valued member of society." While you may think your business doesn't have a problem with common microaggressions, ultimately, that's not for you to decide.
Microaggressions can be subtle and may even be an unconscious behavior that can make them hard to spot, especially considering our inherent biases and prejudices. This is why it's so important to have company policies in place that have a thorough explanation of what is considered microaggressions at work and how employees can avoid them. If you feel you aren't in a position to cover all potential aggressions properly, then hiring an industrial psychologist or diversity officer can help provide necessary training to employees about how harmful microaggressions are and what can be done to combat them.
Build a Diverse Team
Allyship and inclusive work policies only go so far if you're not also actively working to hire a diverse team of employees. As most people know, hiring diverse candidates can certainly help make the workplace more inclusive but it alone rarely increases a company's ability to combat racism.
The importance of diversity within your business is huge, as it contributes to a more creative, productive, and in many cases, more profitable workplace. However, hiring talented and diverse candidates can be difficult if your recruitment process isn't inclusive. Consider where you're posting jobs, who you're having conduct interviews, who is recruiting, and the like.
There could be hidden biases within your hiring process that potential candidates are steering away from. For example, a job posting with something like, "We don't see color in our workplace," tells a lot of people that their identity and experiences don't matter and won't be considered while working for you. It may seem like a non-offensive phrase expressing you're welcoming to all but unfortunately, it's one of many commonly used racial microaggressions that actually causes a lot of stress, pain, and resentment. By taking the time to educate yourself and your staff, and putting those learnings into practice, you can begin diminishing the red flags talented recruits are seeing. This will hopefully not only lead to a more diverse place of work but will shift the entire company to more actively combat racism.
Being an inclusive company isn't only good for business, it's one way to fight systemic racism.
Everyone deserves to feel they are heard, seen, and respected at their place of work regardless of race. While there is certainly a lot more work when it comes to addressing racism, having a safe, fair, and diverse work environment is one step in tackling this difficult problem.
Jori Hamilton