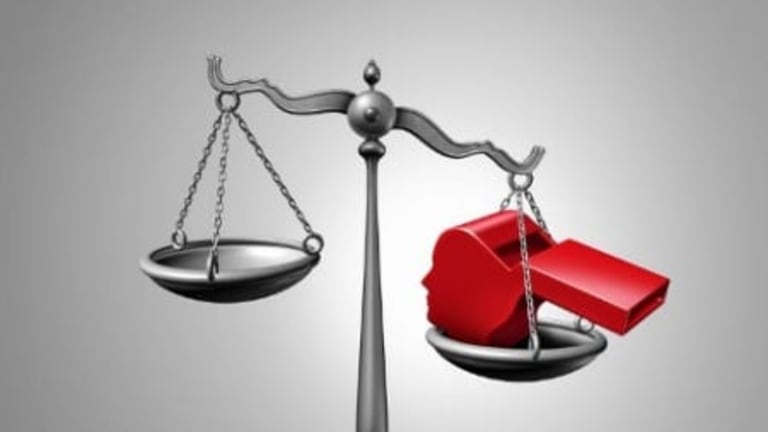 Whistleblower Law Is Complicated, But Important
Anyone can blow the whistle; it doesn't have to be a worker within the culpable organization, but levels of protection differ depending on how they are related to the wrongdoer
Imagine this scenario: You work in the billing department for a contractor that is completing work for your state government agency. You discover that your employer is dramatically overcharging the government for work, but when you notify your supervisor, your employer terminates your employment. You file a complaint with your government, utilizing whistleblower laws that should protect you, and accordingly, you are reinstated at your job. However, your employer takes the matter to court, and because you didn't follow the exact letter of the whistleblower law — you didn't use the right terminology in your notification; you didn't file a complaint within 60 days of the event; you didn't directly witness the illegal activity — you are again removed and ultimately out of a job.
Unfortunately, this scenario isn't too uncommon in state-level whistleblower cases, which means many would-be whistleblowers could be opting more and more frequently to stay silent rather than report wrongdoing. The key to successfully blowing the whistle and retaining employment is understanding state and federal whistleblowing laws.
What Counts as Whistleblowing?
Technically, whistleblowing is supposed to be the act of reporting fraud, waste and abuse, but the definition has recently expanded to include the report of any wrongdoing by a public or private employee. Anyone can blow the whistle; it doesn't have to be a worker within the culpable organization, but levels of protection differ depending on how they are related to the wrongdoer, the type of wrongdoing, to whom they report, the manner in which they report and the state law.
Do All States Have Whistleblowing Protections?
Most states have passed whistleblower protections, but not all of them — and almost none of them follow a comprehensible pattern. Some states only protect government workers, while other states only protect private sector workers; some stimulate claims must be filed within 60 days, others 90, others 120. Some states model their whistleblower statutes on federal law, and some states have carved their own rules whole-cloth.
One of the most interesting whistleblower legislation on some state books is qui tam, which states that private individuals who assist in prosecution can receive some or all of the financial penalties recovered by the government. This provides more incentive to whistleblowers, who not only get to do the right thing in reporting wrongdoing but also receive compensation for their good works.
Sometimes, whistleblower cases go to court not under whistleblower law but under some other legislation, like contract law, labor law or civil rights law. Unfortunately, most of these complaints do not adequately exempt employees from state at-will employment laws the way whistleblower laws do. As a result, most of these lawsuits fail to reinstate employees and likely cannot protect employees from further harassment.
What Technicalities Matter in Whistleblowing Cases?
Whistleblowers need to be careful to read, understand and act upon the specific letter of their state law. The technicality of whistleblower laws make it nearly impossible for whistleblowers to receive protection without the help of experienced whistleblower retaliation lawyers at Halunen Law. In fact, one study found that over 74 percent of whistleblowers were terminated without reinstatement, and the rest were suspended, harassed, transferred or otherwise treated poorly by their employers.
Often, getting the technicalities correct still won't result in adequate protection under the law. Some states require whistleblowers to exhaustively report wrongdoing within their private employer or public agency before reporting the activity externally. This is to help organizations preserve their reputations while remedying an unintentional — but it can also allow organizations to more effectively cover their wrongdoing up, if they are so inclined.
Conclusion
The first thing you should do upon gaining evidence of an organization's wrongdoing is seek legal counsel, ideally from attorneys skilled in state employment law. A lawyer will walk you through each step necessary to keep you protected from retaliation while reporting the wrongdoing and receiving whatever compensation you deserve.
Whistleblower law is complicated because states want employees and organizations to be absolutely sure about the nature of potential wrongdoing before the public is involved. Whether or not this is correct, it is the law, and would-be whistleblowers need to adhere to the rules if they want to do the right thing and work to build a more lawful society.