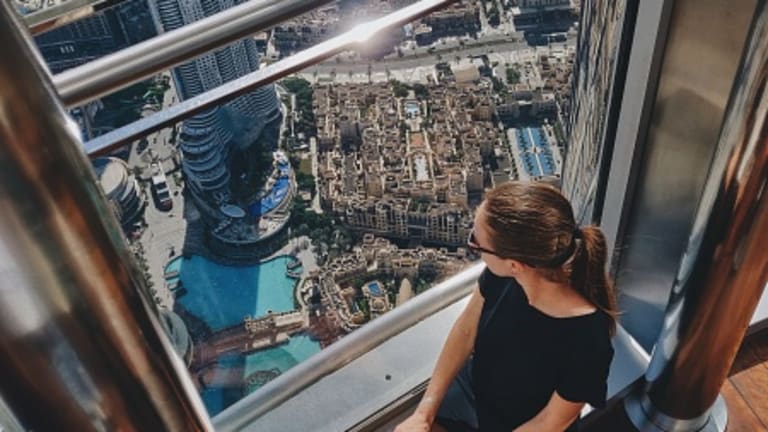 Who buys real estate in Dubai and why
In the first six months of 2021, the number of transactions in Dubai increased by 40% compared to the second half of 2020.
The Dubai real estate market is rapidly recovering: sales volumes and transaction prices have sharply increased, although there are always different properties in the UAE for expats. Foreign investors and locals are buying up properties against the background of accelerated price growth this year.
Housing sales are growing
In the first six months of 2021, the number of transactions in Dubai increased by 40% compared to the second half of 2020. In the primary and secondary real estate market, 27 thousand purchase and sale agreements were signed for a total of USD 16,900,000,000. For comparison, transactions worth USD 19,600,000,000 were concluded for the whole of 2020.
Buyers buy all types of real estate. Villas and townhouses are more often sought in development projects such as Mohammed Bin Rashid City, Dubai Hills Estate, as well as Dubiland. The most popular areas for buying apartments are Business Bay, Dubai Marina and Downtown Dubai.
Global and national demand
In the context of nationalities, in the five months of 2021, Indians spent lots of money on real estate in Dubai (USD 1,600,000,000). They are followed by the British (USD 790,000,000) and the Chinese (USD 381,000,000). The French and Pakistanis have invested USD 270,000,000 in the emirate. But the main buyers are locals. They are motivated by two factors.
Firstly, it is record low real estate prices in the emirate. According to Knight Frank, housing in Dubai is still 36% cheaper than during the last peak in 2014. For instance, in the prestigious seaside area of Dubai Marina, an apartment can be rented for about USD 3,500 per sq. m. Secondly, it is profitable loans. Back in early 2020, the UAE Central Bank carried out a reform. In particular, the amount of the initial payment was reduced from 25 to 20%, which made the mortgage more affordable.
In the first six months of 2021, the number of transactions in Dubai increased by 40% compared to the second half of 2020.
As a result, from January to June 2021, the volume of transactions with mortgages increased by 91% compared to the second half of 2020. The number of contracts with borrowed money has reached 40% of all sales in Dubai.
Foreign buyers and their goals
Interest in UAE real estate from foreign buyers is growing. At the same time, the Arab Emirates are confidently among the twenty countries whose real estate buyers from different counties are interested in.
Career in Dubai. Foreigners are increasingly coming to Dubai in search of a better life, career growth and making money. They are mainly looking for middle-class apartments for personal living. In turn, the authorities of the emirate are trying to attract and retain new residents. There are free economic zones, developed infrastructure, a high standard of living, an active real estate market where you can find both economy and luxury options, a large selection of vacancies for specialists of different qualifications. Personal income, inheritance, profits from the activities of companies and from the sale of real estate are not taxed here.
Rental income. Those who pursue an investment goal most often choose apartment hotels or residential real estate in the coastal areas of Dubai. Buying a property in Dubai for rent seems profitable. Firstly, the population is increasing from year to year (80 times over the past 60 years), due to the arrival of foreign investors, entrepreneurs and hired workers. Secondly, Dubai is very popular among travelers. For all of them, renting is the preferred option to stay in the emirate.
Net diversification. Investors who are focused on investing for a long time acquire status objects in the best development projects. Wealthy buyers are attracted by the favorable investment climate in the country, low taxes and the prospect of an increase in the value of real estate along with the growth of the market.
Our assistance in buying real estate in Dubai
Have time to make the right choice - invest in Dubai real estate today to ensure a high income tomorrow! Emirates.Estate opens up a lot of opportunities for foreign house buyers in the UAE. Here you will find the best deals from Dubai's leading developers at attractive prices. For more information about specific properties, ask the company's agent.