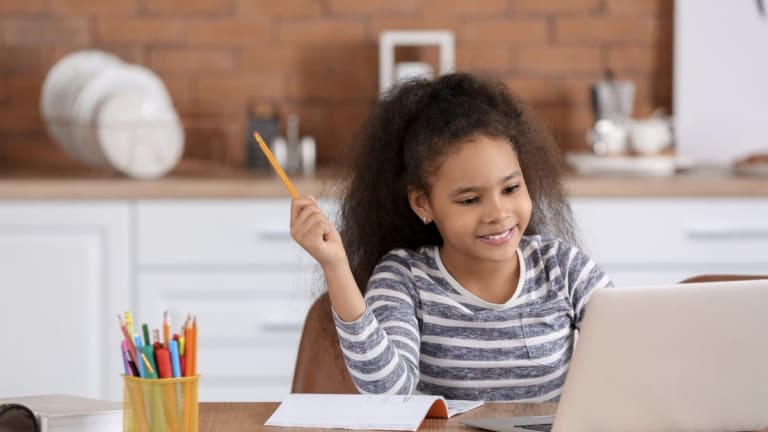 Why an online camp is a great activity
No more worrying about such things as overheating, sunburns, dehydration, insects, animals, or dangerous situations when they are right in the living room!
How does an online summer camp work?
Like regular virtual learning, online summer camps typically occur through a video conference platform, such as Zoom. Children will be able to communicate both with their instructor and other students using a variety of fun materials, videos, games, and much more. Children can perform arts and crafts, science experiments, singing and dancing, and, yes, even physical exercises right in front of their camera. Even better, with the computer, kids can use all sorts of apps, websites, and immersive platforms to make their experience even more exciting without having to worry about the hot summer heat and other common concerns.
Still, when you think of a regular summer camp, you may picture activities like tug-of-war or easy hikes through a forest and fear that a virtual camp will limit these events. In all actuality, an online camp allows for even more possibilities! For instance, kids can take a 'virtual' hike through incredible forests all around the world, and not just in the forest nearby. The best virtual summer camps will be innovative in the use of technology, ensuring that children always get the most out of their experience in the best ways technologically possible.
What are the benefits of online camps?
No more worrying about such things as overheating, sunburns, dehydration, insects, animals, or dangerous situations when they are right in the living room!
There are a variety of reasons why both kids and parents alike enjoy virtual summer camps. Firstly, parents can rest assured knowing that their children are safe with them instead of in an unknown environment. No more worrying about such things as overheating, sunburns, dehydration, insects, animals, or dangerous situations when they are right in the living room!
As for kids themselves? These are just a few of the many reasons they love online camps:
They can develop their social skills: One of the top reasons children love regular summer camps is that they get to spend time with friends and new people alike. With an online summer camp, they can do exactly the same, speaking through chat rooms or video. This helps them develop their social skills, which is imperative for classroom success in the future.
They won't be bored: A summer inside doesn't have to be totally boring, as some kids may fear. Instead, by engaging in an online summer camp, kids can keep their days busy, and they will have something to look forward to every single day!
They will learn a lot: Of course, one of the biggest benefits of any kind of camp is the opportunity to learn a lot of new and exciting things. Kids can branch out and join camps with completely new activities or join camps that are familiar to them to develop a new perspective. The possibilities are truly endless.
They can stay comfortable: Which kid doesn't love staying in their pajamas all day? The opportunity is there for kids joining a virtual camp! Moreover, they can stay cool inside and don't have to worry about sleeping in unfamiliar environments. This is especially great for children who don't like to be away from home for long periods of time.
They are stimulating: Lastly, kids can learn plenty of other skills besides just social ones. They can develop their leadership abilities, team-building capabilities and become more well-rounded overall. It is important to continuously develop these skills as a child grows, as they will become life-long skills down the line.
Where can I find the right camp for my child?
Fortunately, you have plenty of possibilities when it comes to choosing the right online summer camp for your child. Here are some of the most popular for you to pick from:
Newtonshow - Dinosaurs? Egypt? Space? Newtonshow has everything and more for children to enjoy in an online summer camp. Every professor emphasizes a hands-on learning environment and experience so that your child is always stimulated, no matter what subject he or she chooses to learn about! Even better, Newtonshow sends all required material directly to your doorstep, so your child is ready from the get-go to enjoy small and big classes alike.
Kids Academy - this educational platform offers a comprehensive online summer camp course with different difficulty levels from preschool to third grade age. The curriculum includes all the highlights of their full courses on math, English, science, social studies and even chess. Geared with animated videos, engaging games, worksheets and quizzes, these courses provide kids a with wonderful opportunity to recap what's been learned through the academic year, fill in the gaps in skills and maybe even go a bit ahead of curriculum to impress the teacher and fellow students in September. With all its rich educational value, the app creates a brightly illustrated gamified learning experience that is rather perceived by kids as play and therefore perfectly fits into the relaxed days of summer vacation.
Abrakadoodle - Perfect for artistic children, Abrakadoodle has camps dedicated to emphasizing creativity in your child. During these online summer camps, kids will take part in art and music lessons and special activities for kids aged 3 to 12. All your child will need is a set of basic art materials and they will be ready to go!
MADDspace - This online camp is one for the singers and dancers. Here, your kids will learn how to dance to different types of music and sing like a star, guaranteed to provide plenty of exercise (and fun). This is also a great option for kids who want to become more outgoing.
Trehaus - Trehaus offers just about everything your child could want, including sports, food, and activities that focus on mindfulness, a popular new theme in child learning. Moreover, they provide students with continuous materials to immerse themselves in.
Lorna Whiston - If your child would benefit from sharpening up their writing or speaking skills, Lorna Whiston will be a perfect match. The online camp is full of highly experienced and dedicated teachers whose goal is to ensure your child gets the best in English language and writing learning.
Yes, there is truly no better time than now to sign your child up for an online summer camp. Make both your (and your kid's) summer stand out!