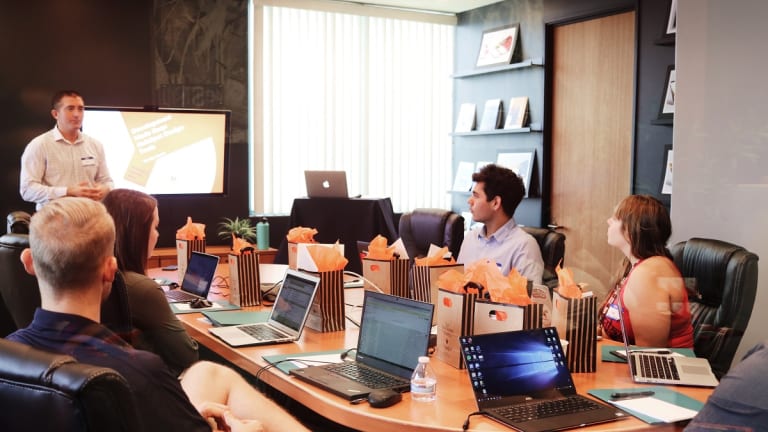 Why Do I Need Business Insurance?
If someone slips while they're visiting a store you own, or they get hurt by a product they buy from you, are you ready for the lawsuit or complaint?
Business insurance can protect you from all kinds of eventualities. Actually, in a lot of scenarios, it is legally required that you have some forms of insurance. In this guide, we're going through some of the essential reasons why your business needs insurance.
Reasons You Should Have Business Insurance
Why do you need business insurance? Below, we look into the top reasons why business insurance isn't optional for most self-employed people and businesses large and small.
You want to get all aspects of your business covered
You never know when an accident is going to happen. There is always a chance of something totally unexpected happening. Different levels of cover can provide different levels of protection. For instance, if you own premises, you might want to get insurance that covers property damage.
It's also always possible that there could be a lawsuit to cover, and liability insurance might cover the costs related to your lawsuit. For instance, if you make a product, and someone deems it is dangerous or has caused them injury.
You have employees depending on you
If you employ people, you need to think about their rights and protections, too. In most states you need some form of compensation insurance. If something happens to your employee while they are working for your company, it can be extremely costly. For instance, if someone gets hurt while they are on duty representing your business. If you aren't insured, it's possible that you might face a lawsuit.
Getting your business insured is a way to avoid costs from an employee lawsuit. Even if you don't foresee that you are doing anything wrong, think about all the businesses that exposed people to asbestos before we fully understood the harm it was doing.
Business insurance protects your customers
If someone slips while they're visiting a store you own, or they get hurt by a product they buy from you, are you ready for the lawsuit or complaint?
Unless you can tell what's going to happen in the future, you also need to think about the implications for your customers. If someone slips while they're visiting a store you own, or they get hurt by a product they buy from you, are you ready for the lawsuit or complaint? Business insurance can protect you from the costs that are involved with this, plus it is the right thing to do for all the people using your business.
You Have Significant Property Interests in Your Business
Property and real estate can be a huge plus point for a business. For instance, if you own a chain of restaurants, your real estate, and the value it can accrue, might be a key part of your business and its value.
A business insurance policy may protect your property. Let's say your premises are subjected to vandalism or theft, or even natural disasters. If you have the right level of business insurance then you may be covered against anything happening to these business assets.
Peace of mind
Even if you never have to make a claim on your insurance, the point is that you don't have to spend your time worrying. If you aren't insured, getting sued for millions of dollars is both stressful and potentially crippling for your business.
Who needs liability insurance?
In most states, you will need employee liability insurance if you employ anyone through your business. If not, you might be in breach of the law.
In truth, every business should have insurance. It's the right thing to do, and can help to protect both you, and the people affiliated and associated with your business. The bigger your business, and the more people you employ, the more vital it becomes that you have a thorough policy that can protect against all eventualities.
Not only is it the right thing to do to have insurance for your business, and to protect customers and employees, it is just a good business decision. Imagine the worst happens, and you end up having to pay out for a lawsuit. It's possible that this could cost you so much that it will cripple your business.
Finding the right liability insurance coverages
To help protect your business, there is every chance you will want to look into the following types of insurance:
General liability insurance
Professional liability insurance
Employment practices liability insurance
Management liability insurance
A Business Owner's Policy (BOP) is an option that can give cover for many different aspects of your business, rolling multiple insurances into one simple premium.
In the modern age, you can use comparison tools to get the best price, and the right level of cover for you. Think about the premiums you will be paying when you are looking for insurance, but also what financial value you are protected up to. On top of that, check whether there is a large deductible on the insurance, just like you would when taking out any other policy.