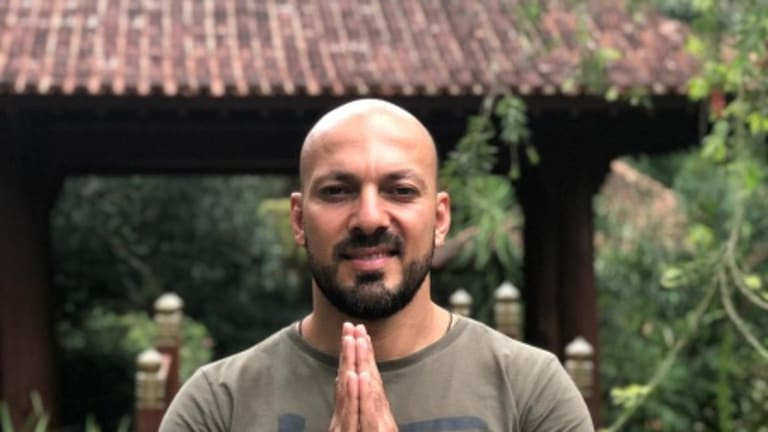 Taking over the health and wellness niche with his unique 7-levels program is Yasin Seiwasser
His 7-levels program is something that can be easily done by everyone in everyday life.
There's probably nothing that this mental and life coach has not aced and has achieved staggering success in everything.
We always strive to strike a balance in our personal and professionals lives, but hardly get nearer to achieve these health and wellness visions. There are so many things that are to be learnt in life, which can definitely take us forward in our quest to become the best versions of ourselves. However, Yasin Seiwasser, an extraordinary mental and life coach is of the opinion that only practicing certain things, doing meditation and other essential practices can also help individuals strike a balance in their lives and not just that also help them in strengthening their body and mind. This is how he originated his brand 'Seiwasser - Art of Life', which is showing signs of only constant growth with earning a mammoth of clients, thanks to Yasin Seiwasser's passion and visionary attitude to reach more people and change their lives for the better.
His 7-levels program is something that can be easily done by everyone in everyday life. Yasin Seiwasser who holds expertise as a German MMA Champion with a world record to his name for knocking the opponent in mere three seconds for the title fight says he has more than 30 years of experience in intense practices including different martial arts styles and has excelled beyond boundaries in mind-body techniques meditation, breathing, mental training all by himself.
His 7-levels program is something that can be easily done by everyone in everyday life.
Talking in-depth about this program, Yasin Seiwasser explains that the program consists of seven levels.
• Level 1 - Morning workout: This level helps people to start their day full of energy, alertness and relaxation. This program helps in channelizing the energy in the body and consists of 12 exercises. They are a combination of energizing techniques, positive thinking, awareness strengthening, flexibility exercises, etc.
• Level 2 - Powerful self-awareness: The second level, Yasin, focuses on strengthening and energizing the entire body, focusing on self-control and body control. Here, the breathing techniques for the respective movement sequences play a central role.
• Level 3 - Well-being: In this level, the program focuses on agility, flexibility and well-being, consisting of several flexibility exercises, structured to transform the body and mind to a state of lightness and well-being.
• Level 4 - Nutrition for body and soul: Here, people will gain great insights on thoughts and emotions. They will be introduced to the functioning of the conscious and the subconscious mind. It will also teach people about some theories and practices of nutrition.
• Level 5 - The secret five finger elements: This is all about hand mudras and Jin Shin Jyutsu, which are targeted finger postures "The 5 Elements in the Fingers" that control the whole system in the body. These mudras direct the flow of energy in a certain direction in the body.
• Level 6 - Waking up inner energy: People can strengthen their life energy through different forms of meditation and concentrated movements through this level. The varied forms of movement sequences will provide positive strengthening to the life force.
• Level 7 - Everyday life exercises: People will learn here different techniques and exercises they can apply from anywhere.
Starting training at the age of eight to giving more than 30 years in intense practices and turning into a world-known 'Peaceful Warrior', Yasin Seiwasser has completely changed the dynamics of the industry and as an MMA European Champion and mental and life coach has achieved greater feats. To connect with him, follow the Instagram handle @yasin_seiwasser. Also, follow other links, website - https://seiwasser-artoflife.com/, YouTube - https://youtu.be/2El7KuuCDGQ, Facebook - https://m.facebook.com/yasinseiwasser/ and Twitter - https://mobile.twitter.com/yasinseiwasser?lang=en.