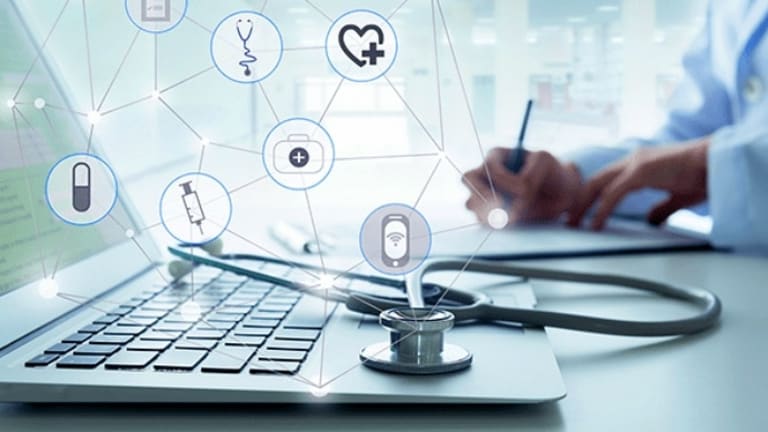 Is Your Healthcare Content Up to the Mark?
Though health plans have been put in place to cover the needs of emergency situations with commendable coverage in several cases, it is important to understand how urgency is defined.
Does It Help The Customers In Crisis?
With the entire world fighting the deadly disease and managing the essential services at its best, there are topics that need immediate attention. One such aspect affected by the occurrence of the pandemic is the healthcare sector.
While healthcare marketing has been making promises to fight the illness together, its awareness is raising questions. Is your healthcare plan and content really up to the mark and helpful in the time of this crisis?
In the wake of the situation, here are some points that you need to check with your healthcare provider to obtain relevant and reliable information and stay prepared.
Evaluating Healthcare Content
Deciding Urgency Of The Case
Though health plans have been put in place to cover the needs of emergency situations with commendable coverage in several cases, it is important to understand how urgency is defined.
Though health plans have been put in place to cover the needs of emergency situations with commendable coverage in several cases, it is important to understand how urgency is defined.
For the ones among us, who are not familiar with the medical terms, it becomes important for them to go through it. Which situations would require to call for an ambulance, and when can you manage it on your own, depends on the seriousness.
To understand it better, you should know of your family's medical background, knowledge of symptoms that require immediate care and which ones seek attention at home. Apart from this, healthcare providers and insurance companies have been seen trying to make their customers aware of their available options.
Hence, it is advised to keep contact numbers of nearest hospitals, nursing homes along with the insurance company to make an informed decision in case of a predicament.
Boundary Spell Of Accessibility
It can be assumed that a known medical brand has its branches in almost every city and town to assist the people. But what if you are in a remote area or across the domestic borders of your country? Will your healthcare content and provider be reachable even then?
It is understood that you are well aware of your neighborhood and even the quality and services of medical care facilities. But what if you need to move to a new area within the city or to a whole new city altogether. These are common scenarios for which most of us are mentally prepared but not always on medical terms as well.
Hence, it becomes important to know until where does your healthcare extends. It includes gathering knowledge on which hospitals and services are covered by your insurance provider, even in a new area.
Strategic strategies like healthcare mobile-app, or website guidance to the right hospital, right contact can be really helpful in real-time. However, these modern-day solutions, if well-equipped, with chatbots or 24*7 helplines, can be efficient in times of need.
Just imagine what a relief it would be to know that you have all the relevant details put up in a reliable source to be used anytime and anywhere.
Overhead Cost And Coverage
Well, now that the scenarios of immediate care and how to reach them have been clarified, the next information to be gathered is about the expenses. For the majority of the people, this factor is the primary reason healthcare plans and insurers come into the picture.
Since we are living in a world where the situation is dynamic, it would be great to keep an eye of its effect on the medical expenses and have an early estimation of the bill.
Once diagnosed with a disease that requires treatment, it is obvious to involve lab tests, consultations, imaging, and a few other expenses. And to be prepared for such cases, you need to know how much it would cost, which will ultimately define the viability of your healthcare plan.
One of the most common approaches for this would be connecting with the helpline and asking them to tell you an overall cost or through your insurance provider who decides to go an extra mile for customers' ease. The same can be presented as a cost calculator on the website or the mobile app of the provider.
But the aim here is two-fold. Not only have you had to know the overall cost but also how much of it would be covered by your chosen healthcare provider. Once you have the numbers in your hand, it becomes comparatively easy to handle the situation and moreover, with a peaceful mind.
Managing In-line Treatments
It is possible that you are already diagnosed with a medical condition that demands an in-line treatment, or you are already going through one.
Hence, you should know what the coverage areas for such situations are and what the limitations of your insurance provider. One way is to call the provider or an agent or go through the documents.
However, with lucrative technologies, companies are making use of informative videos curated with a free online video editor. This approach delivers all relevant information to the user in the minimum time possible.
This is necessary to know and be understood, especially in the case of chronic diseases. Say the person is moving to some other place for business reasons, then will the existing medical cover manage the requirements of the new environment?
Or if they do manage to cover across borders, then how smooth the discharge and return would be, what additional medication and precautions are to be taken care of? Will there be any assistance for all these aspects, and what charges would be incurred for these?
The Final Word
All these questions need to be answered by your healthcare provider, in case you don't have all the answers already. We are facing a pandemic in today's date with precaution and preparedness being the easy and effective tools at hand.
Hence, we should be ready to exercise them. However, if all the relevant healthcare content from your provider is not up to the mark, then you should take the initiative from your end. Gather all the information beforehand rather than waiting for the diagnosis to hit.
Sponsored