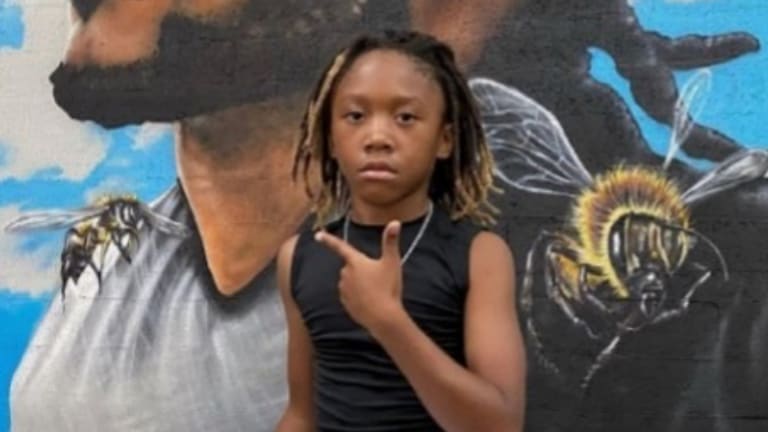 Zain Hollywood – The Young Phenom Creating a Stir Among Athletes
The famous young phenom began playing flag football with the Cedar Park Bulldogs Flag football organization at the age of six
They say talent has no age, and Zain Hollywood proves them correct. The 9-year-old Zain Ali Muhammad, known professionally as Zain Hollywood, is a multisport athlete. On July 7, 2012, he was born in Austin, Texas, to Wali Rahim Muhammad and Ebony Amber Charles. He has two older siblings and one younger sibling.
The famous young phenom began playing flag football with the Cedar Park Bulldogs Flag football organization at the age of six, alongside many other leagues in the city, and was named MVP for regular and playoff seasons. Zain is still playing for the Cedar Park Bulldogs Flag football organization and making the most of his athletic career.
Zain Hollywood's incredible talent has made him an internet sensation. He began training at the age of five, and by 2020, he had gone viral multiple times on various platforms for his outstanding performance at such a young age. Sunday Night Football on NBC referred to him as "Lamar Jackson 2.0." He was also featured on Whistle Sports, Sports Center ESPN, WSB Channel 2, KVUE, Oh My Goal, Overtime, and ABC Action News, where he was named and known as the #1 QB prospect in the class of 2030. Thanks to social media, Zain's talent has been seen by millions of people around the world. And it seems like there is no limit to what he can achieve.
Being talented in only one sport is not Zain's thing. This rising star enjoys basketball, reading, math, and training other older and younger children. After finishing his high school and college seasons, he hopes to get a chance to play for the National Football League (NFL) or the NBA.
Along with his off-field pursuits as a model and actor, Zain enjoys reading and aims to be an author.
Trained by the Best
Zain has worked out with some of the best NFL players, including one of his coaches, Kenneth Vaccaro, former Dallas Cowboys QB Quincy Carter, Chicago Bears QB Justin Fields, and Seattle Seahawks WR Marquise Goodwin. He flew to Antonio Brown's Gym in Fort Lauderdale, Florida, for a series of workouts. He was even mentored by Cleveland Browns QB Deshaun Watson and Portland Trailblazer Greg Brown III - the Retired NFL Athlete Rashad Roc Carmichael.
Each of these athletes has helped Zain improve his on-field talents and technique. Zain has been able to improve his game thanks to their advice. He is always looking for new techniques to enhance his game and become a better overall player. These sportsmen have not only improved their game, but they have also become friends and mentors to him. Zain is extremely grateful for the opportunity to train alongside some of the greatest in the profession.
Lastly, Zain's father, Wali Muhammad, is a licensed fitness coach and trainer instructing middle school football. He was the key motivation, training his son for sports from a young age. Wali has been a key figure in helping Zain develop his skills as an athlete. He has always encouraged his son to pursue his dreams and has helped him train and prepare for competitions. Without his father's support, Zain would not be the successful athlete he is today.
Achievements
Another way of spotting a skilled athlete is by witnessing their collection of awards, medals, and recognitions. Zain hasn't failed here either.
Zain's impressive collection of awards, medals, and recognition is just one way to spot this skilled athlete. In his first year of tackle football, he received his first award, going undefeated in 2021. He has also won several medals and prizes for his performance on the football field and basketball. Currently, Zain is a 4x World Champion in 3 Different Divisions, 3x National Champion Over 100 Youth NFL Flag Championships, and the Youngest Athlete Signed to Promix Nutrition - the largest vegan supplement company in the World co-founded by Devon Levesque.
Devon also signed Zain at the beginning of this year and congratulated him on being an all-around good person with a heart of gold. All these accomplishments at such a young age are sure to lead to a bright future for Zain. The sky is the limit for this young player.
The Goal of This Young Phenom
Zain aspires to be a children's sports book author and motivational speaker and operate his own training center to assist aspiring young players in reaching the next level. His apparel line is a young phenom, and his workout content revolves around that. Showcasing and inspiring athletes to get up and move about the stove in order to be the greatest and do everything it takes to bring out the youthful prodigy in them.