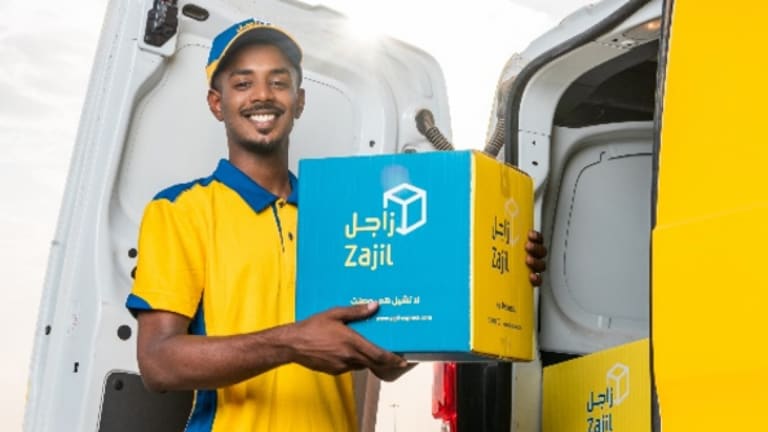 Zajil Express Redefining Swiftness & Efficiency in Logistics
Zajil recognizes that logistical efficiency denotes how successfully an organization executes its operations.
Anyone who has had to wait for long hours to receive a consignment or shipment or has suffered the animosity of late delivery can understand the significance of hiring a professional logistics partner to ensure swift and efficient deliveries. In today's fast-paced world, businesses rely on their logistics partners to deliver time-critical shipments just-in-time to win their customers' trust and loyalty. This holds in cases involving perishable commodities or time-sensitive shipments. When there is a hiccup or a glitch in logistical operations, you may have to pay a heavy price for the consequences, affecting your financial standing and reputation. Businesses place a high value on finding professional, reliable, dependable, and trustworthy logistics partners to get the job done. Despite the hurdles, it is evident that the benefits of streamlined logistics operations and efficiency are well worth putting in the effort, time, and investment.
Zajil Express recognizes the significance of punctuality. It has one of the largest freight management networks in Saudi Arabia and is privately owned by Al-Kadi group and follows Saudi Postal regulations, providing domestic and international freight management solutions. The organization began operations in the city of Unaizah and later relocated its headquarters to the capital, Riyadh.
From Inception To Present
No matter how established it is, every business must start somewhere. The founders and staff must put in a lot of effort and time to help the business make its mark in an already fiercely competitive industry.
Zajil Express was established in 1999 with offices in only two locations. The organization has grown from a modest quick delivery service - in and around Riyadh - to global shipping and logistics solutions supplier. It serves over 110 locations in Saudi Arabia. The company offers comprehensive services, including air, land, & sea freight, customs clearing, fulfillment, 3PL, store-to-store express, door-to-door services, last-mile delivery, line haul/fleet shipping, and chilled delivery. Today, Zajil is one of the leading logistics and shipping companies in Saudi Arabia, known for its high-quality and reliable logistics services.
Expansion and Recognition
A few years into its inception, the Al-Kadi Group Holding, a diversified conglomerate with interests in various businesses, including logistics and shipping, acquired Zajil Express in 2009. Yasser Al-Kadi became the Managing Director of Zajil, and under his leadership, the organization has made unprecedented progress. In 2015, Zajil became licensed for postal service in the Kingdom of Saudi Arabia (KSA). It also acquired Hat International (HATEX), expanding its operations into line hauling, heavy shipping, temperature-controlled deliveries, and other B2B services.
In 2018, Zajil introduced last-mile delivery and door-to-door services. By 2020, the company had also started its operations in China, UAE, Bahrain, Kuwait, and the USA. In addition to its traditional logistics services, Zajil introduced inventory fulfillment services with a distributed warehousing facility. The company also developed an ecommerce platform to provide its customers with a one-stop shop for all their logistics needs. Thanks to its innovative approach, Zajil has become the leader in the logistics industry, covering the Middle East.
For its determination and commitment to serving its partners, Zajil Express received the KSA Express Service Provider of the Year Award in 2018. The organization was named the best firm in the international freight category in 2020, with only 19 complaints per 100,000 shipments.
Swiftness & Efficiency
Zajil recognizes that logistical efficiency denotes how successfully an organization executes its operations. This applies to all aspects of the operations, including transportation, warehousing, and overall distribution. Any movement of physical goods and associated critical information is considered phenomenal, and attaining a terrific logistical process is quite challenging given the number of obstacles they must overcome. Truck breakdowns, tariffs, and government laws all impact organizations' logistical processes and can lead to unprecedented issues down the line.
When it comes to shipping, Zajil Express recognizes that time is of importance. The organization takes pride in offering timely shipments. It understands what the clients require and make every effort to deliver on time. Their experience and expertise enable them to provide unparalleled service. If you're looking for a reliable, professional logistics firm, you can trust Zajil Express.