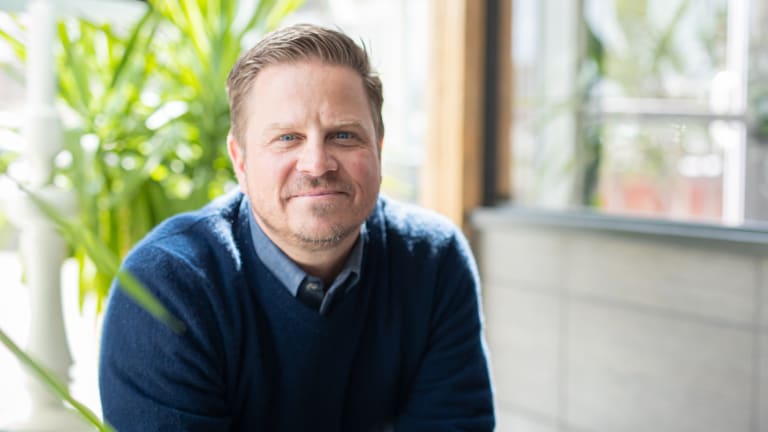 Bestselling Author and Leading Direct Mail Marketer Barry Gabster Discusses Networking and Professionalism in the Modern World
The most ridiculous, hard to believe thing about his success? He never ran a single ad, growing his business exponentially by word-of-mouth referrals alone.
Barry Gabster, CEO and Founder of InitiateU, the leading mail marketing ad system for real estate agents, solar professionals, roofing experts, and mortgage brokers, 10x'd his company in just one year from $800K to $8.5M. The most ridiculous, hard to believe thing about his success? He never ran a single ad, growing his business exponentially by word-of-mouth referrals alone.
"Direct mail gets more views of our advertisements and promotions," said Gabster. "For years, there was a tale that the demise of direct correspondence as a promotions pipeline was imminent. But 2019 saw the most increased average reaction speed since 2003. It's not slowing down."
In addition to traditional mailers, InitiateU employs a combination of social media and email marketing with content strategy workshops, strategy consulting, search engine optimization (SEO), paid search tactics, web and graphic design, overall sales assistance, landing page directives, and analytics and optimization.
"Our goal is to grow your business because if you succeed, we succeed," said Gabster. "We use what works and discard what doesn't. It's as simple as that. If you are on the fence, I'd venture to say that word-of-mouth is the best indicator that what InitiateU does actually works."
As someone who has been in business for over 15 years, 2 of which founding and running InitiateU without running a single ad, we certainly trust his expertise. Come along and meet the man behind the marketing, Barry Gabster.
Achievements
Currently, Gabster has Wall Street Journal bestselling author under his belt in addition to 10xing his business in 2021 alone.
He was recently featured in the professional anthology, "Million Dollar Identity: Experts, CEOs, and Entrepreneurs Share How to Build, Monetize, and Scale Your Market Authority, Profit, and Influence for 7+ Figure Success."
The format of the book outlines 20 different professional experts who are masters at their craft. Gabster's chapter, called 'Nice Doesn't Always Finish Last,' encapsulates his origin story as a bullied kid and how he overcame that trauma to become a master side-hustler with a high level of dedication to his work.
It ends, as all contributor chapters in this book do, with applicable advice for readers: Gabster's being the importance of relationship-nurturing and following your own professional journey rather than following the status quo.
From Gabster's chapter: "I make all the money I want to make. There's no hitting an income ceiling. And now I am my own boss. I can sit on the beach with my laptop and work all day, which of course, I think is everybody's endgame, being able to work wherever you want, being able to travel as much as you want, work wherever in the world you want, and make as much as you want. But the way to get there is by building relationships."
The book has quickly become a bestseller in multiple categories on Amazon, and is a must-read for burgeoning professionals seeking tips and tricks to fast track their success with heart, morality, and vision in mind.
Beyond the Bullying: Gabster's Pro Path
Gabster is the man who always wears a giant smile, has a proficiency for storytelling, and is a joy to be around. Well into his marketing master career now, he enjoys giving back by mentoring beginners, donating his time to worthwhile causes, and networking with fellow industry professionals.
Gabster began his journey in the mortgage sector in 2003. In five years, he switched gears because of the economic collapse of 2008, as many did. But he didn't take it lying down, joining a company as a credit supervisor, working his way up to Director of Sales and VP of Business Development.
"Gabster is one of those folks who doesn't know he can't fly — like a bumblebee," said a colleague. "He just does things without asking if they're possible. It results in fantastic feats for his business. We should all take a page out of his book."
As far as his philanthropy, Gangster works with the Big Brothers and Big Sisters of America program, Orange County Pit Bull Rescue, and many more. He is also the VP of Sales & Marketing for Tek Scrubs, a med-tech company specializing in the production of green scrubs.
About Barry Gabster
Barry Gabster, the founder and CEO of InitiateU, is revolutionizing the advertising game. InitiateU has worked with up to 82 clients per month, mailing over 2 million mailers in one month, skyrocketing their sales from $800k to $8.5 million in gross sales in just one year. To learn more about working with Barry, please visit www.initiateu.life