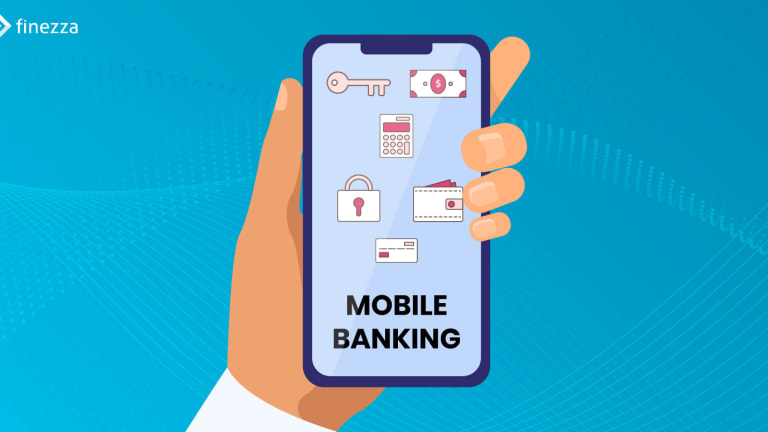 Best Free Mobile Banking App for iPhones, An Honest Review
Here are the best free mobile banking apps found on the Apple app store
It's no secret that mobile banking has seen a dramatic increase in recent years. As of 2021, an estimated 169.3 million Americans utilize mobile banking, and roughly 80% of those say it is their preferred banking method.
Naturally, in an era where most people have access to the internet via a small rectangle in their back pocket, the question that naturally comes up is which mobile banking app is the best. It seems as though there's an endless supply, but there can only be a few that rank up there with the best. Here are the best free mobile banking apps found on the Apple app store:
Chime
Capital One
Chase
Ally
Upgrade
Chime
Chime is a financial technology company that provides fee-free mobile banking. They also like to keep things simple: a Chime customer gets one debit card, and one checking and savings account.
The benefits of Chime include getting paid two days early with direct deposit, sending money to friends and family with no fee, and replacing a debit card for free. Customers also have access to more than 60,000 ATMs across the country.
The Chime mobile banking app is available on the app store and is also compatible with Apple Pay.
Capital One
Capital One can boast by being the 2022 highest-ranked mobile banking app – scoring 868 points out of a possible 1,000 – according to JD Power. This is based on overall customer satisfaction in four sectors: speed, navigation, visual appeal and the information provided within the app.
With no minimum deposit to open an account, mobile banking can't get any easier. Additionally, the free mobile banking app allows customers to check balances, view transaction history, pay bills and send money using Zelle all in one place.
Chase
The Chase mobile banking app has bragging rights itself – it ranks second in the JD Power study.
The benefits that come with Chase allow the customer to track credit scores, use mobile check deposits and set up automatic savings. For example, customers can create folders, such as "Vacation," directly in the Chase mobile banking app.
Unlike Chime and Capital one, Chase does come with one small downfall – monthly service fees. The good news is some customers may qualify to have them waived.
Ally
Ally is yet another mobile banking app that has great reviews with Apple users.
Perhaps the most attractive of Ally's features is their no monthly fees and no overdraft fees. Additionally, they offer a 2.00% rate on savings accounts. Those who bank with Ally also have access to 43,000 ATMs.
But there's always a downside.
One of the negative aspects to banking with Ally is it's an online-only bank. This means there is no physical location and no way to deposit cash. To counter this, however, Ally has 24/7 customer service. That beats the whole Monday through Friday deal.
Upgrade
It is hard to see a "Best Mobile Banking App" list without seeing Upgrade on it. And there's a good reason for this.
Upgrade offers customers 2% cash back on common everyday expenses. This includes utilities, gas stations, convenience stores, monthly subscriptions and restaurants.
They also take it a step further and offer 1% cash back on all other charges.
Honorable Mentions
While those listed above are the best free mobile banking apps on the Apple store, there are a few that just didn't make the cut:
Discover
Citi
Bank of America
Wells Fargo
Mobile banking and mobile payment are often confused and it's easy to understand why. To differentiate the two, mobile banking apps refer to institutions where customers can have checking and savings accounts. Mobile payment apps entail those where users can send money back and forth.
The best mobile payment apps are rather similar and don't have the opportunity to have differences such as cashback, low APY percentage, making deposits and checking credit scores.
Additionally, mobile payment platforms aren't FDIC insured like the mobile banking apps listed above. For example, customers who use Cash App or Venmo could fall prey to losing their money should things go awry – Cash App scams are far too common and all over the news. It may be a better course of action to use Apple Pay in this instant.
Related Topics:
Best Free Mobile Banking App for iPhones, An Honest Review