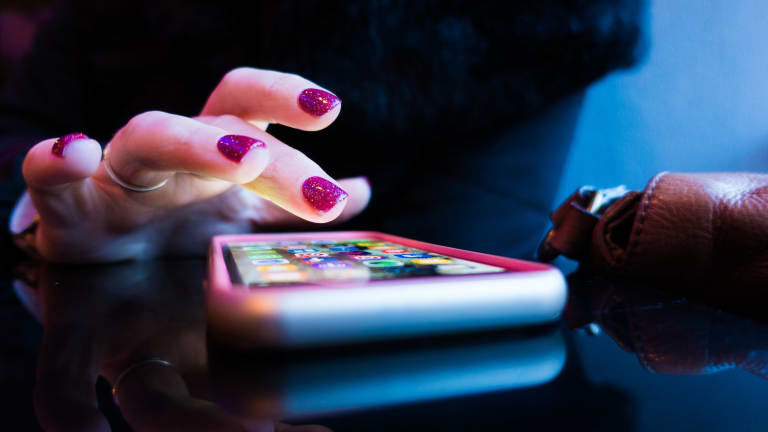 World's First Mobile Banking App Was Made In The UK
The Royal Bank of Scotland is credited by most credible sources as the creator of the first internet banking site and mobile banking app.
Today, there are mobile banking apps galore for people to choose from. And no matter what country a person lives in, there are a plethora of options. Names such as MoneyLion, Varos, CashApp, Chime, Revolut, Tangerine, and Wise are all too common. However popular, none of these hold the prestige title of being the 'trailblazer' to the niche.
What was the first mobile banking app in the world?
What country did it come from?
None of these brands are the answer to these questions. Nor are today's most popular banks such as IBC (Industrial & Commercial Bank of China), JP Morgan Chase, Truist, Citigroup, nor Bank of America.
Instead of these household names, the world's first mobile banking app was created in the UK. The Royal Bank of Scotland is credited by most credible sources as the creator of the first internet banking site and mobile banking app.
In 1997, the Royal Bank of Scotland launched a complete internet banking interface for users. It was reliable and fastly adopted by its many clients. This led to mobile phone top-ups being available by 2004.
What are Mobile Top-Ups? This is simply a way to send phone credits aka recharges to family and friends. Outside of the United States, this is a common need, especially for people living in smaller nations of the Caribbean and South America.
After seeing so many people use the Mobile top-up service, RBS immediately saw the readiness of consumers to use mobile phones for things related to finance. Three years after that 2004 top-up service's successful launch, the Royal Bank of Scotland announced the world's first mobile banking app for smartphones. The only app of its kind in 2007.
Headlines of the time read: Royal Bank of Scotland Creates The World's First Mobile Banking App in 2007
The release of the Royal Bank of Scotland's mobile banking app came the same year as Apple's first iPhone. The 1st generation smartphone released on June 7th of that year. Perfect timing for a fully capable mobile banking app. More people went mobile because of Apple.
Two year later, RBS released new app updates to make mobile banking even more efficient. Both free quick statements by text on demand and the iPhone version of their banking app was launched.The mobile banking app for iPhone had new features in addition to those general changes.
With the new iPhone app, users could check their current balance and recent transactions in real-time. There were first-time utilities.
The UK banking innovators disrupted the industry and used company brain power to continue expanding into the mobile banking industry. RBS took time to ask users of the app what changes would be appreciated. Not only that, but also what features could be added. By 2011, the Scottish financial institution was ready to launch a new mobile banking app (mba).
The new version was available for iPhones, Androids, and Blackberry devices.
What were the end results of the new improved MBA? Over 1-million users signed up in the first 6 months and over 1-Million-Pounds were transferred by users between different accounts. In 2011, that was approximately $1.6-Million US-Dollars.
This was the first truly fully-functional mobile banking app for all smart phone devices. However it was still second to the first actual application made. Both were by the Royal Bank of Scotland.
Many new mobile banking apps have been inspired by these early applications. US brands like AXOS, One Finance, Capital One Finance, SoFi, and N26 could exist; Nor international smartphone banking apps by BIDV, Starling, Cake, Lunar, Komo, AiBan, MyBank, Alliance, or Aladdin would likely exist as they do today if it weren't for the early innovation of the world's first .by Royal Bank of Scotland.
Related Topics:
World's First Mobile Banking App Was Made In The UK