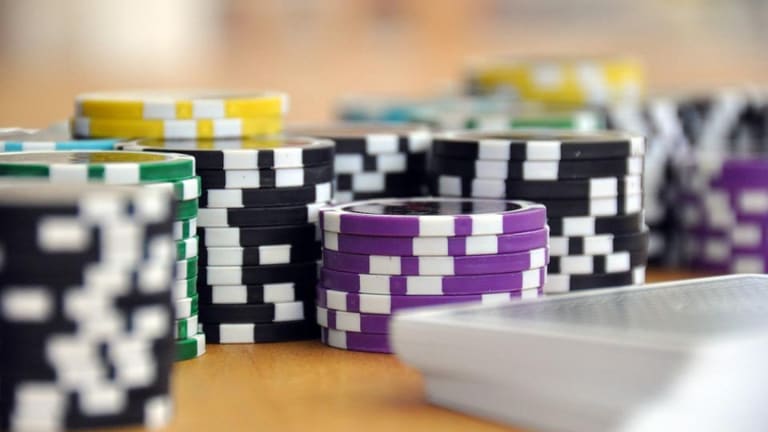 How Social Media and the Casino Industry Interact
You only need to look at some of the biggest online casino brands in the world to witness how they've put a huge emphasis on their social media presence
Two of the greatest success stories of the internet age are online casinos and social media platforms. The two industries didn't exist before the World Wide Web became mainstream, but they both experienced rapid and massive growth when it did. It's no surprise, then, that the two sectors interact closely with each other, with online casino operators often using Twitter and Facebook to market their offerings. This is a winning partnership, and it has great potential for the future as well.
Casino Brands are Increasingly Turning to Social Media to Promote Their Offerings
You only need to look at some of the biggest online casino brands in the world to witness how they've put a huge emphasis on their social media presence, seeking to leverage its might. 888casino is a prime example of this. The company has been around since 1997, making it one of the internet's oldest casinos. Whenever it has branched out into new markets it has employed a variety of strategies. For example, in the online slots Canada lists, 888casino usually appears at the top of recommendations due to its wide range of games. These include exclusives like Holy Mackerel! Fishy Business and Millionaire Genie Megaways.
The operator relies on reviews, along with the power of its game selection and promotions to allure players. However, it knows that it needs to use a multipronged marketing approach to reach as many people as possible. That is why the 888casino page is highly active on Twitter. The social media platform has proven to be an excellent place to promote the platform's games, but it also serves other purposes. For instance, there are often posts about planned maintenance work on the site to give players a heads up beforehand. Players also get a sense of closeness with the brand, thanks to being able to comment on posts and ask questions.
Slot developers themselves use social media to promote their new offerings. One reason for doing this is to raise awareness of the games among players. People who love slots may follow their favorite studios and, when they see that a new game has dropped, they'll go out in search of an online casino that has the game. These studios are also marketing themselves to sites they want to forge partnerships with. By garnering mass followings on social media, developers can show online casino operators that there's a lot of interest in their games. Then, the sites are more likely to strike deals with these developers to offer their games.
What are the Most Common Social Media Strategies?
Social media marketing is one of the most powerful tools that businesses can use in the modern age. Indeed, advertising on these platforms brings in more than $189 billion per year, and that number is rapidly rising. Any business that wants to survive and thrive in the internet age needs to use the power of this form of advertising in any way they can, and this usually comes under the guise of special offers and targeted ads. Start-up businesses in other sectors can learn a lot from the most successful online casino social media marketers. Likewise, new online casinos need to look at what the behemoths are doing and replicate their strategies.
One of the best aspects of marketing on social media is that you can create highly targeted ads that zone in on your target audience. These can be based on various factors, including location, interests, age, gender, and all sorts of things. It means that businesses can ensure the right people are seeing the right ads. For example, online casino operators might collect information about the preferences of the different markets they cater for. They may discover that Canadians like games about ancient mythology and advertise these offerings in that market using the location tools on social media. At the same time, they could be running ads in a different location about a genre of game that's popular there.
A tutorial for Facebook ads.
Online casinos can now forge strong relationships with their customers by encouraging them to join the social media platforms connected with their brand. Players can use the likes of Twitter and Facebook to get help with any problems they have. They can also follow the online casino's posts and keep up to date with all the latest releases and promotions.
The Potential
There is vast potential for the future interaction of online casinos and social media sites, and it will doubtlessly help expand the industry further. Many online casinos who aren't using social media to market themselves will look to the ones that have found success in it for inspiration. This will, in turn, lead online casinos to a larger audience and help the industry expand further. That could be one of the reasons why the online casino industry is projected to be worth $153.6 billion by 2030.
Social media can also be a great way to educate players about gambling. Today's generations are growing up with social media, and this is one of the main places that they get educated on certain topics. Not only can they use these sites to learn about tips and strategies to play the games, but they can also get advice about how to gamble in a safe and responsible way.
The fact that social media and online casinos are so intertwined suggests that they could merge even more in the metaverse when this comes into existence. Perhaps online casinos will be able to promote their games in social settings within this new virtual reality landscape, giving players a new way to get a taste of what's possible.
Social media is one of the main ways that people engage with the internet, and it makes sense that online casinos have used this platform to market their products. In the future, the connection between these two online behemoths is likely to get stronger.