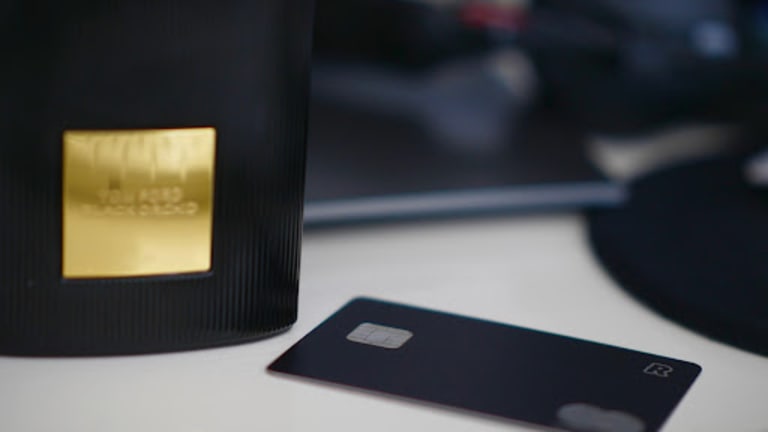 All You Need To Know About Mobile Banking Apps With Metal Cards
These charge cards come in brushed stainless steel, gold, platinum, brass, and copper and can be customized.
Now that metal credit cards are available to many levels of credit scores and incomes, it's essential to know about the accounts that come with them. Read on and learn the basics of metal cards and banks that offer metal credit cards.
What are Metal Credit Cards?
These charge cards come in brushed stainless steel, gold, platinum, brass, and copper and can be customized. There are some with diamonds embedded in them down to others which are a combination of metal and plastic; A lower status symbol to some, these materials ensures the charge piece is both flexible and straightforward.
The metal card of course functions similarly, if not better, than the plastic equivalents when it comes to making transactions. It is just made of a heavier variety of metallic materials and available to a limited group of card holders.
Plastic vs Metal
Holding metallic cards definitely gains style and status points. The increased weight and robustness gets an immediate buzz from those who see it being used to pay for items; there isn't much difference between metal credit cards and conventional plastic ones in the end.
Metal credit cards cannot be shredded as their plastic siblings. Trying to run a metal piece through a shredder won't be an easy task, unlike the flimsier plastic. It's often wiser to refrain from attempting to destroy the card. Instead, customers should call their mobile bank and ask for a pre-paid return envelope to mail the item back to their issuer; There it will be appropriately disposed of.
History
The Centurion Card from American Express was introduced as the first metal credit card in 1999. Sometimes referred to as the "Black Card," it's still in use today by many celebs and business magnates. By popular culture and elite alike, it is regarded as the pinnacle of financial status symbols. Those who are eligible for this card belong to an exclusive group that earn at least 6 figures annually.
As of 2022, anyone can get a metal charge card. Even those who just like the card's heavy weight, but lack the 6-figures of Black Card holders, can obtain one with far less money.
Several major credit card issuers and mobile banking platforms now provide metal credit card choices.
Typically, these cards are constructed of gold, copper, palladium, titanium, brass, brushed stainless steel, or a mixture of different metallic properties.
And as mentioned before, there are even less dense plastic and metal mixed cards.
Pros of Metal Credit Card
The most obvious benefit of using a metal credit card is its durability. It will last through a far longer term than a plastic charge card.
Using a plastic credit card for a 10 year period is nearly an impossible challenge. Most users will need to replace it more than once within just a 3 to 4 year period. Even a plastic credit card that is well-cared for has trouble resisting inadvertent harm of being bent out of shape or scraped charge tape. Consumers that live in humid areas may find they are readily broken and brittle if left in storage a short while, and the written information typically deteriorates with time.
A metal credit card is not indestructible either but it will typically function much longer. The odds of it surviving an unintentional trip through the washing machine are significantly higher than those of a plastic card.
Metal credit cards also have a luxurious feel, which some might consider an advantage. Other holders simply prefer the sense of surprise that comes with giving a cashier clerk or restaurant waiter an unusual card. Either way, the metallic charge card speaks differently to whomever owns it.
The Cons
There are a few reasons a heavier, studier card can be thought of as a scam. But it happens at times. Even though many credit card users might enjoy the bulky look and feel of metal credit cards, having to get reviewed more frequently may be a hassle..
While they are unquestionably more durable, this also means that these cards are far more difficult to destroy. They cannot be shredded, cut with scissors, or bent back and forth until they crack like a plastic credit card. The cards can harm shredders; hence the majority even have "don't shred" warnings.
As priorly mentioned, to destroy metal pieces, banks and financial institutions prefer to send users an envelope so they can return expired cards. This provides a safe destruction and/or recycling of the charge card rather than some other mishap at the hands of a client trying to destroy it themself.
And last, here is a 'doozy.' If a traveller, a person may need to expect some extra attention at the airport. Accidentally holding onto the charge card in any location with metal detectors can trigger the alarm.
Banks With Metal Cards
American Express
American Express has a variety of metal credit cards, some of which are
The Amex Platinum Card: It is one of the heaviest ultra-premium cards in the world, weighing over 17 grams. With the 5x points offered for flights booked directly with airlines or through their company travel service. And get 5x points offered for prepaid hotel reservations made through Amex Travel, users may earn up to 11% back on their purchases with this traditional metal card.
The American Express Global Lounge Collection, however, is what makes this card truly unique in that it grants access to the most significant number of airport lounges worldwide.
Amex Gold card: It is an excellent card for customers who spend a lot of money on dining. With this 15-gram metal card, users can earn a staggering 4x points for every dollar spent at restaurants (including delivery and takeout in the United States), 4x points for every dollar spent at supermarkets in the United States (up to $25,000 in purchases annually), and 3x points for every dollar spent on flights booked directly through the airline or at American Express Travel.
Chase
Here is another bank with a variety of metal credit cards. Some of these are::
Sapphire Reserve card: This metal card, which weighs a substantial 13 grams, offers a solid welcome bonus and a wide range of other advantages. The Chase Ultimate Rewards points are valued at 2 cents each, so users can earn up to 10x points on some purchases, which might result in a return on investment of up to 20%.
Sapphire Preferred: This metal charge plate is 13-grams and great for customers seeking quality benefits at a lower cost. Another incentive to think about applying for this excellent entry card for beginners is the fantastic introductory offer that Chase provides.
Capital One
CapOne has a variety to choose from that are different from many rival financial institutions. Rack up on 'miles' to use towards the in-house travel service with every purchase. The options are:
Venture X card: Users may earn 10x miles on lodging, vehicle rentals, and 5x points on airfare booked directly through Cap One Travel. Because it makes 2x miles on all other transactions with no caps and no concern for bonus categories, this great credit card is also among the finest for everyday spending.
Venture card: Users can earn up to 5x miles. They also earn 5x miles when they use the Capital One travel website to make hotel and rental car reservations. With no restrictions, earn 2x miles on every transaction.
Metal charge plates are great for anyone who wants a credit card. And for those who love mobile apps, there are lots of reviews online of different metal cards for digital banks [view one here] today. It's far easier to own one of these than 20 years ago. And this is great for anyone who wants the 'status symbol' in their wallet but may not have the riches and wealth. Now it's just about knowing how to use Google search and related resources.
As always however, when making a decision to open an account with any financial institution, do your homework. Read around on different special offers on sites like NerdWallet or even Forbes.
Related Topics:
All You Need To Know About Metal Cards
Precious Yoma
Precious Yoma is a Kenyan native; journalist who studied English in the UK. She is well traveled and special interests in technology, mental health, business & finance, animals, and travel. As part of the GNBL writing team, she provides quality news articles and informative content to various websites.