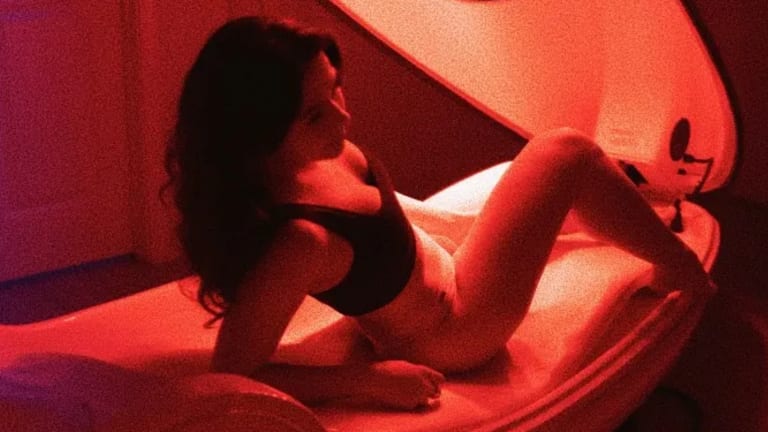 Muscle Lab Is Changing the Name of Wellness with a Hint of Luxury
Muscle Lab is home to major heavy-hitters in the music industry, sports world, and many others in between.
When the idea of a wellness lounge merges with the essence of luxury, you forge Muscle Lab, a one-of-a-kind center that is flourishing in the heart of Pasadena, California. Created by Los Angeles native Andy Treys and his close friend and wellness expert Vatche Ourishian, Muscle Lab is home to major heavy-hitters in the music industry, sports world, and many others in between. With the grand opening during the pandemic, one of the most unprecedented times of modern day, Muscle Lab managed not only to survive, but grow.
Integrating a combination of modern sciences and elite recovery services, Muscle Lab has the upper hand in comparison to other facilities of its kind. Those who walk through the doors enter with the intention of seeking treatment, but it's never long after their experience when they realize it's also a solace of recovery, both comfortably and socially. As a former athlete in his younger days, co-founder and entrepreneur Andy Treys turned to cryotherapy as his own remedy after basketball games. While Treys spent time at camp, he discovered Kobe Bryant was also an enthusiast of the treatment—stealthily sneaking off to Germany, the birthplace of cryotherapy, to indulge in the therapy with discretion. It was then when Treys realized he and the Black Mamba had a lot more in common than a love for sport.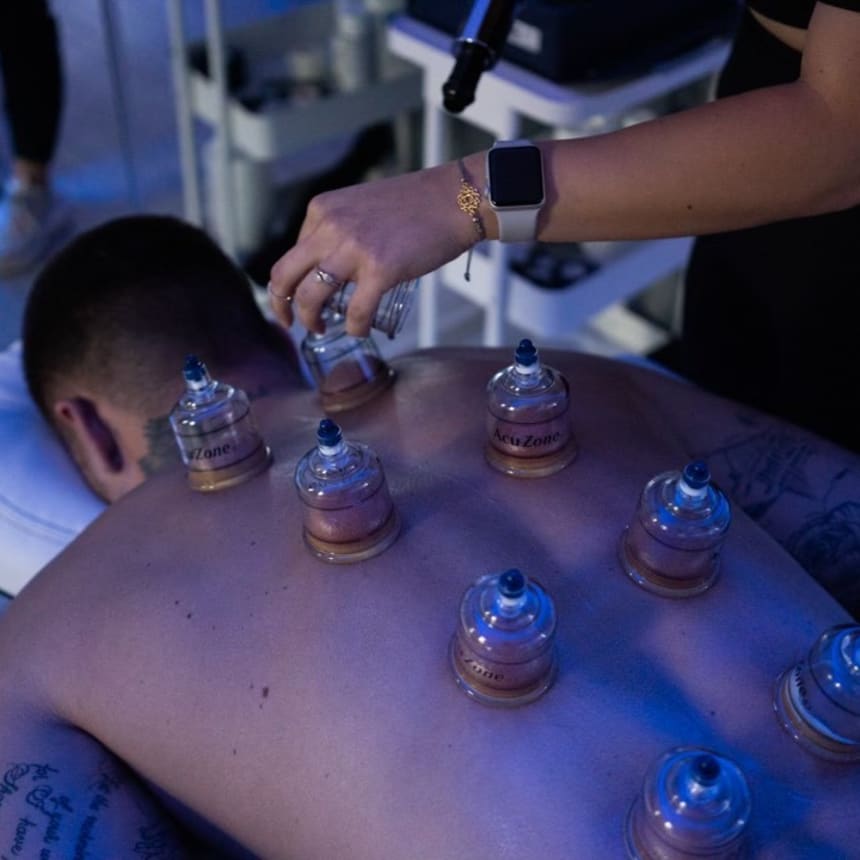 "It was crazy when I found that out because that's exactly what I was doing," says Treys. "That's also what inspired the idea to market Muscle Lab to high schools and reach out to the parents about helping their kids excel in athletics."
Shortly after the opening, the world stopped, curfews were set in place, and society was urged to stay six feet away from others. Treys and Ourishian managed to succeed during arduous times by changing their game plan. While business was slow, they dug deeper into their toolbox and utilized their network to build more relationships by hyping Muscle Lab to top-tier talent and celebrities. Concentrating on those around them was a tactic Covid could not defeat—and this kind of defense was the saving grace a newfound business needed to bloom.
Once their clients came together for treatments, Treys and Ourishian noticed the vibe was quickly changing. Some people stayed to watch the games with the crew, others visited to relax, and many took advantage of the hub as an escape from the ever-demanding world that awaited them on the outside. As comradery began to further heighten, the wellness lounge became the place to be. "There was a lot of networking happening too," says Treys. "People would come to recover, work, connect with people, and have meetings. It was a really cool part of the business that sort of developed on its own."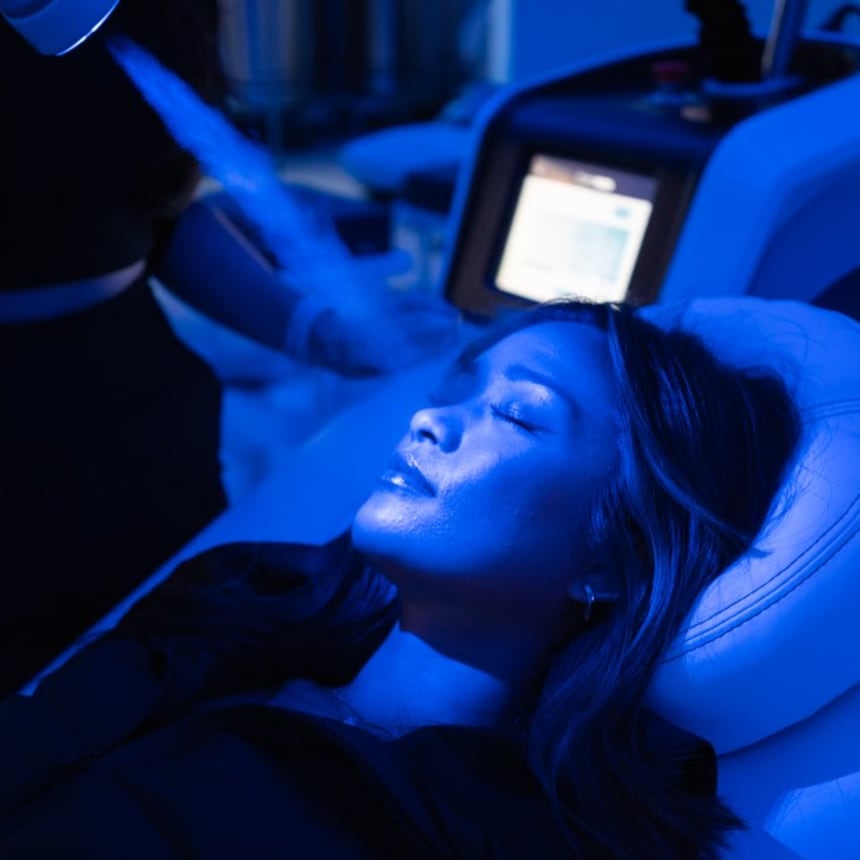 Some of the highest quality treatments can be found in the Muscle Lab facilities, from cryotherapy, cupping, and stretch therapy to a top-of-the-line IV therapy and infrared sauna treatments. When indulging in its services, one not only sets themselves up for the best success physically, but also mentally. It's no wonder the lounge has become home to some of Hollywood's biggest icons, including Oscar De La Hoya, rising bad boy Jake Paul, Bryson Tiller, model Winnie Harlow, and more.
The cosmetic aspect is certainly one of its main attractions, but Muscle Lab is also focused on helping those who suffer from chronic illness and pain as well as others who are seeking guidance in forming healthier lifestyle habits altogether. With wellness at the forefront of everyday operations, the establishment and its experts curate the finest experiences for those destined to become a more focused, dynamic, and creative version of themselves.
While technology is rising and there are continuous ideas brewing from Treys and Ourishian, they've expanded on one of the lounge's more sought-after services, IV therapy. Recently acquiring IVtherapy.com, the duo is creating a go-to platform for health and wellness and has made the therapy accessible to members throughout Los Angeles and Las Vegas with a quick booking that can be made online.
Coming later in 2022, Muscle Lab will reach The Valley and Las Vegas, and in 2023, the group has plans to take over The Bay and Miami areas.
Ebony Williams