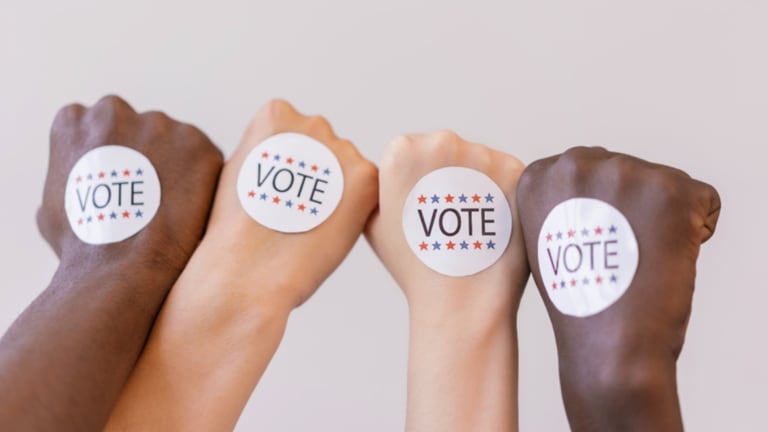 Why Campaign Stickers Work
Campaign stickers are small and effective for making your voters remember you.
Campaign stickers ring a very nostalgic bell in the ears. Valued by both the campaigners and the person standing for the elections, they hold great importance in advancing the political standing of an individual. Campaign stickers are a big part of the American political culture and have been a prominent part of elections in the country. They suggest identical political and social expressions and are a common ground between the person up for election and the campaigners. Due to their popularity, people are naturally drawn to them and their context. Here's why election campaign stickers work:
They Make the Voters Remember You
Campaign stickers are small and effective for making your voters remember you. There is no hassle in giving them out, and they get your ideas across to the targeted audience. This way, people get an idea of what you'll work for, helping them decide whether to support you or not. Campaign stickers allow your voters to find a source of solidarity in you. The voters can use stickers as a way to identify themselves with their political aspirations and beliefs. Depending on the context, they find ways to connect and support you. This could result in a surge in your reputation and a more positive outlook among your voters. Make sure to use small sentences with a resounding elevator pitch that would resonate with the campaigners.
You Can Stick Them Anywhere
Campaign stickers are always in demand due to their affordability and compact size. Their short and easy-to-understand context contributes to their popularity. You can stick these anywhere, be it your car window or your water bottle. They come with a peel-off adhesive allowing easy application and removal. While walking the streets of America, you may see a lot of cars housing bumper stickers on their windows. They are a big part of a brand's culture and provide innovative ways to market yourself or your aspirations.
Simple Messaging
Bumper stickers are a way of indicating one's political expression and allegiance, and a good sticker is one that uses very few words and can be understood quickly. The short text is an intricate quote that indicates your political ideology to the audience. To ensure concrete support, think clearly about what group of voters you would like your message to go across, and then design the text according to it. Take some time to think about what your objectives are. Your stickers' concise and clear wording will aid people in determining your political standing in a short amount of time.
Endnote
Campaign stickers build the identity of the person standing for the election, making them a practical asset for the campaigners. They are small, affordable, and a good marketing choice. The clear and concise text is coined in such a way that it rings with the crowd and allows them to form a connection with the individual standing for the election. It indicates similar political outlooks and beliefs. Campaign stickers are a form of marketing tool that sell the nominee's political aspirations to the voters and help them decide who to support.