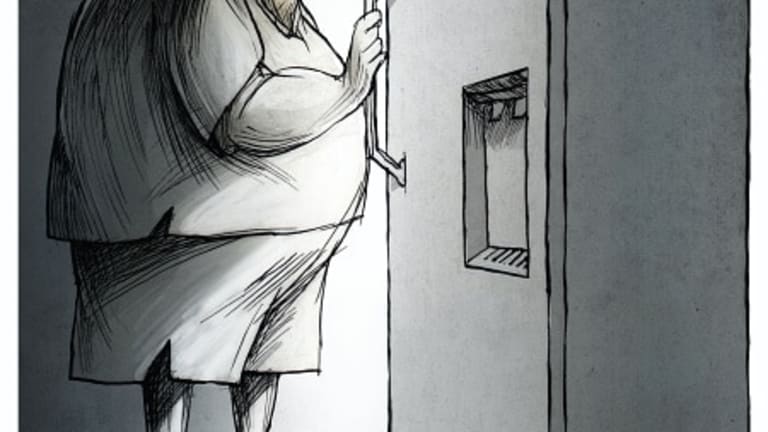 3 Questions — That You More Than Answered!
Sadly, as communities Minneapolis, Saint Paul, Memphis, and here in Los Angeles erupt in anger and grief, little has been done in those cities or most anywhere around the country to stem the brutal treatment mostly white cops rain down on Black and Brown communities.
Starting in mid-March, we have been conducting an experiment to see if we can expand LA Progressive's reach by greatly increasing our daily editorial output. Over the course of our 13-year history, we have published on average something between three and six articles every day. Every single blasted day. But for the past several months, we've ramped that up to nearly 15 articles a day, with our sights set on expanding well past that if results warrant.
Partly, we've always had more good writers wanting to publish on our pages than we had energy to accommodate with our two-person staff (Dick & Sharon's LA Progressive really is that: Dick and Sharon). That demand has only ramped up during the quarantine, as has apparent reader appetite for more articles.
But more than that, we know that more editorial output will drive more traffic to our journal, giving us higher search-engine rankings and more visibility on social media platforms. Like a rising tide raising all boats, more traffic will mean all our articles will reach more readers.
Also, that increased traffic will naturally translate into more people who want to chip in for monthly $5 or $10 subscriptions or pop for an occasional larger donation. Along with that, we can expect that advertising revenue—which has always been pretty paltry for us—could grow substantially.
We've got more work to do on the site to make that happen, but we're already seeing positive results. In particular, subscriptions to our daily newsletter are up substantially over the past several months.
But that effort would all be naught if the avalanche of articles rubbed our readers wrong. Hence this week's survey's first question about increased daily editorial output. Results from 180 respondents showed that roughly 75% approve (43% strongly), and just 17% are less than impressed.
Certainly we'll have to keep our eye on that reception, but for now we'll take the results as an endorsement.
Doing Better as Well as More
Our brighter financial picture has already yielded two long-awaited improvements. First, Sharon has finally been able to engage a regular IT/Web consultant, who is taking over most of the troubleshooting burden she has always borne and who is addressing long-unresolved issues with our site. Our new consultant also plans to work with us on ways to better engage our readers and reach new ones.
Second, to help with all this new article posting, we've brought aboard an editorial crew—my daughter, Nea, and Sharon's son and brother, Wade and Martin. They're already making invaluable contributions, taking some of the editorial burden off my shoulders. They may want to step in just during the quarantine or possibly work into longer-term partners in our enterprise.
Long ago, when we began LA Progressive in 2008, we had planned to use the platform to support our own writing, speaking, and activist engagement. But pretty quickly, IT support ate Sharon whole and editorial work grabbed me with both greedy hands. Now, with the expanded support team thanks to growing readership, we can expect to turn more of our energies toward those original goals.
Which brings us to our survey's second question about additional features we might pursue. The choices we listed are either ideas we've kicked around for ages or ones that have been suggested to us, but that we didn't have the resources to address. Now we can look at these again.
So you're looking at the first response to the survey, which showed that a weekly news summary was most requested. Going forward, this weekly news summary will focus more on the hottest topics addressed and most read articles during the week in LA Progressive, perhaps looking back at what was hottest in the same week a year ago.
This week, we'll touch on that in a minute, but for this first effort we wanted to tell how we make the sausage here in our office suite (the one with the water heater in the corner and the washer and dryer against the back wall).
Subscriber surveys ranked second, so you can expect to see more of the simple three-question survey you saw this week. Again, going forward, we won't focus so much on the sausage-making but more on what issues matter most to our progressive community of readers.
Online interviews with our authors at 11.2% and discussions with readers, authors, and other experts at 14.4% also generated interest. Several years ago, we had a well-received and enjoyable videocast series called LA Progressive Live, which we discontinued because the Culver City studio we used entailed three hours of rush hour driving—a decided thrill kill no matter how good the program.
But technology has galloped ahead, so we're looking at ways to engage our authors, readers, and other experts in online discussions, forums, webinars, salons, roundtables…right from our home office. Look for that.
Beyond that, our third question asked for your additional suggestions for directions we might take. We're now mulling how to accommodate some of the many good ideas you put forward. We welcome your continued thoughts on that.
As always, we appreciate your many supportive comments and helpful suggestions. It's a delight for us to plug into this broad progressive community through LA Progressive.
What Was Hot This Week?
The world is on full tilt with deaths from Covid-19 in the United States passing 100,000 this week, The Donald distracting us with his phony war on Twitter, and the Presumptive Nominee parsing through potential running mates—whew! But the world-shaking development this week is the murder of George Floyd, the black man who was killed by Minneapolis police officers for all the world to see.
So it's no surprise that the most viewed LA Progressive article by far was "25 Ways to Stop Police Brutality," which our publisher, Sharon Kyle, compiled in October 2016. In it, she relates 25 practical solutions to address police brutality that civil rights activist Shaun King had developed.
Sadly, as communities in Minneapolis, Saint Paul, Memphis, and here in Los Angeles erupt in anger and grief, little has been done in those cities or most anywhere around the country to stem the brutal treatment mostly white cops rain down on Black and Brown communities. Given that racism and its effects on American society is a central focus of LA Progressive, you can expect to see a good deal more coverage of racist attacks by officers charged with protecting us.
Just out is another insightful look by teacher, scholar, and black activist Sikivu Hutchinson at the burden the black community—and especially black youngsters—must carry thanks to this rising tide of anti-blackness: "Trauma, Anti-Blackness and Going Insane with Rage." As Sikivu points out, "These violent assaults on Black bodies and Black communities have heightened the mental health trauma that many African Americans, especially youth, are experiencing in Covid times."
The Electable One
The most read article published in the past week was "Democrats' Version of Insanity: Picking the "Electable One," by new author (for us) Eric Cheyfitz, who examines Joe Biden's principal argument to move from the "Presumptive" Candidate to the Actual One: that he is the most electable candidate the Democratic Party could put up against Trump. As Cheyfitz points out, this is the same faulty argument the centrist Democrats and the moneybags behind them used to put forth Hillary Clinton in 2016.
Defending the status quo—"I will make no fundamental changes"—is obviously at work here, which the author fears will lead to yet another humbling defeat at a hands of a man laughably unprepared intellectually or morally to lead the country in such trying times, one who can't even get through a round of golf with nudging the ball out of the rough with his toe.
Along those lines, two other articles took a hard look at the slate the Democrats may advance: "Amy Klobuchar, Minneapolis Police and Her Running Mate Quest," by Norman Solomon, and "Is Stacey Abrams Progressive?" By Deborah Toler, which both cast a jaundiced eye on two centrist candidates the Biden team is considering as his running mate. Given the murder of George Floyd on Monday, Solomon reminds us that Klobuchar refused to prosecute Minneapolis police for the killing of a black man, Christopher Burns, under similar circumstances when she was that city's chief prosecutor. Questions naturally arise from that about how genuine Klobuchar's—and Biden's—feints toward progressive policies might actually be should they win in November
Similarly, Toler's examination of Stacey Abrams shows that she, too, has far too much aversion to anything that would upset the most corporate-sensitive Democrats, especially given her deep involvement with the corporate-aligned Center for American Progress and its leader, Neera Tanden, who both rather successfully endeavored to kneecap the Bernie Sanders campaign, depriving voters of a candidate who was both likely to beat Trump, and handily, and would have fought for things like Medicare for All, free college, and the rights and welfare of working class Americans.
A Different World
Last year seems like a long, long time ago. The most popular article for this fourth week of May last year was "How Republics Die," by Thom Hartmann, which decries Donald Trump's increasingly successful efforts to flip the United States from a democratic republic to an autocratic form of government. Clearly, Trump has every autocratic impulse in the book and absolutely no regard—or, perhaps, no understanding—of the democratic ideals and processes that are supposed to undergird our republic. Now, with Attorney General Billy Barr at his side to tear up inconvenient parts of the Constitution, Trump has become more successful at disassembling the American republic than even the most jaundiced among us would have thought possible even a year ago.
Which makes the November election that much more critical. Let's pray that somehow the Democratic Party gets its act together, or Trump is seen to be so utterly feckless that even his followers lose heart. Here's praying.
Dick Price
Editor, LA Progressive
Did you find this article useful? Please consider supporting our work by donating or subscribing.