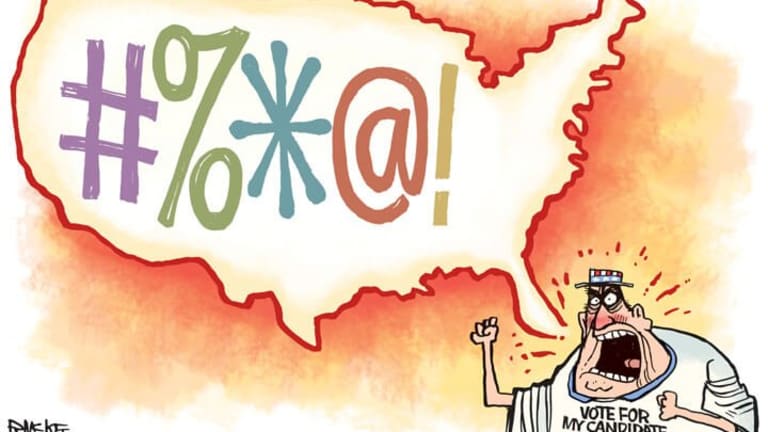 Bernie-or-Bust Now What ?
Given that we've landed in our current state of affairs, with Donald Trump and Hillary Clinton as the presumptive presidential nominees for their party, what are you likely to do this election season?
In his most recent post, former Secretary of Labor Robert Reich penned a letter to his friend Bernie Sanders. "I don't know what you're going to do from here on, and I'm not going to advise you," Reich said. "You've earned the right to figure out the next steps for your campaign and the movement you have launched."
But Bernie Sanders has, on more than one occasion, rebuked the notion that he himself launched a movement. "It's not about me," he's always quick to emphasize."It's about all of us."
Certainly we agree with Reich that there's a movement underway. But Bernie's point can't be stressed enough. This is a bottoms-up, people's movement.
This political revolution is fortunate enough to have a person like Bernie Sanders to help move it forward. But make no mistake, it needs all progressives to do their part to carry out the mission articulated by Bernie Sanders, by Occupy, by Fight for Fifteen, by the Dreamers, by Black Lives Matter, and by so many other groups fighting for "Change We Can Really Believe In."
Given that the Associated Press and corporate mainstream media has already labeled Hillary Clinton the preseumptive presidential nominee and Trump is the only one still standing on the Republican side, what are you likely to do this election season? Please answer this survey and share it with your friends.
[poll id="65"]
And then in the comment box below, tell us what you plan to do with your progressive energies going forward.
Sharon Kyle
Publisher, LA Progressive