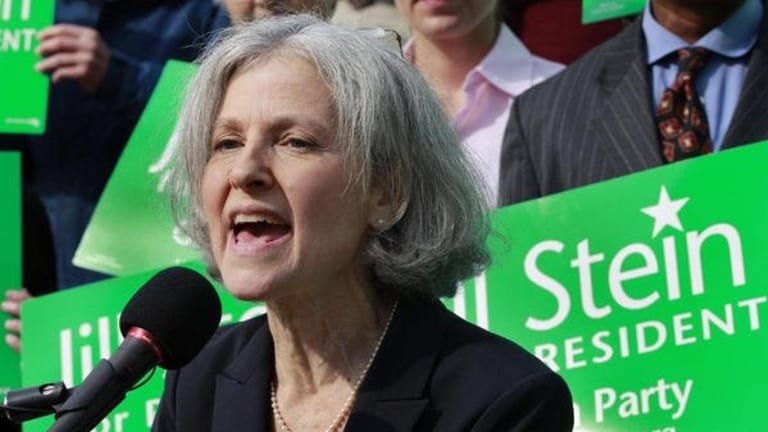 Obama and Leftists Survey -- Question 4
Occupy and Democrats: dating, marriage, just friends?
Q4 Occupy and Democrats: dating, marriage, just friends?
Following are responses to the survey that was taken primarily by progressives voicing their opinion on the Occupy Movement.
I strongly support Occupy and perhaps this movement will, could, lead us to focusing more on what's good for the country and the candidate rather than the party.
Without engaging in electoral politics, the Occupy movement is wasting its time. Holding rallies will change nothing. Occupiers need to develop a message that is more appealing to the public, most of whom support the Occupiers' positions, but not their tactics or rhetoric.
Occupy may be dying. If so, we need to continue trying to replace our broken system through other efforts. The consequences of not doing so are far too great. And the official Dem Party is a wholly owned subsidiary of the big business fascists.
OWS has declared that is is an apolitical movement. Any attempt to align with a political party would equal disaster. The Democratic party is no friend to OWS, it is friend to the corporatocracy whose money fills its coffers. Is the Democratic Party platform for 2012 the nullification of Citizens United? No? That tells me all I need to know about the Democratic Party and its loyalites.
The energy of the Occupiers is positive if they can compromise enough to work within an electoral system. Unlike the Tea Party, Occupiers seem to want a forward-looking government, not totally disabling the current system.
The time is ripe for 3rd party creation, Obama is a tremendous disappointment - a moderate Republican in reality
Opening up the political process to more parties, politician's pledge of service only to the people of their districts, more control, re-implement Glass-Steigel, Less lobbying, money & influence peddling among politicians, repeal citizen's united ruling, impeach/recall corrupt politicians, judges, officials Occupy can express issues that cut across party and factions, across class, region, age, sexual orientation, etc. It is the perfect vehicle for recovering the progressive agenda which is something the establish Democratic Party just can't do.
Occupiers need to throw a monkey wrench into the Democratic machine to force a debate about the soul (or soulessness) of the party.
Democrats and anyone else are welcome to get behind the radical democratic, transparent and non-hierarchical goals and processes of the Occupy movement.
If Democrats go along to get along I will seriously think of joining a third party like the Justice Party. I have not jumped ship yet, but others I know have.
Actually, Democrats should try something different, like supporting Democrats that have voting records that support the Democrat Party Platform MYTH. Not many people want to be aligned with Evil lite.
IF HISTORY IS ANY INDICATION, NOTHING MUCH WILL CHANGE. MONEY BUSINESS AS USUAL. SUPPRESS THE MASSES, KEEP THEM HUNGRY, THEY WON'T HAVE ENERGY OR HOPE TO CHANGE AND THE 1% CAN ENJOY THEIR FUR LINED CADILACS AS USUAL.
Form an agenda, hold candidates forum with the stand that if the candidates doesn't support our program then they don't get endorsement, money or work from us. Make them take public stands.
The Occupy Movement is a long term waste of time unless they get their hands dirty and become involved in politics (electoral and policy). Also must deal with the boring stuff and not just the hot button exciting stuff in order to be effective.
Non-Democrats continue to marginalize the purpose, efforts and effectiveness of the Occupy Movement. We need to insure that those points are consistently shared in the media to combat the selective, petty and inaccurate reporting by FOX.
Occupy could possibly lead to a third political party, which I think would be healthy for America. The current system has fatal flaws with only two parties.
Occupiers and Democrats will as individuals chose their mix of activity and alliance. we are they
Basic Occupy goals - fairness to the 99%, including defrauded homeowners and investors, yes, Dems need to get with the program. Support of particular efforts including demonstrations and camps - no, they are not the point.
Democrats vs Republicans, what's the difference? Why is Social Security an entitlement when I have been paying that tax my whole career? Entitlement my ass. That was a tax I paid.
Occupy is the late 60's plus the internet. Neither Progressives nor Democrats have been able to accomplish what Occupy has, namely, gotten the national conversation off of deficits and on to financial serfdom and the corruption that supports it.
Individuals should decide their stance on each issue, rather than looking for parties to align with.
The Democratic Party has no interest in the demands of Occupy, as the party now truly represents only the 1%, and ceased to advocate for the people with the take over by the DLC, and now the "New Dems".
Progressive leaders failed the Occupy Movement by not getting together and providing a clear and strong direction and motivation. I was there 2 times. But its all over now.
I hate to sound so MSM but OWS needs to articulate a clearer set of achievable priorities - steps that the rest of America (AKA the Main Stream Media) can understand. but they need to be expressed as first steps, not only steps.
Since the Democrats are right wing (and the Republicans the Ayn Rand ultra-rightists), we need a force to help balance the country. A strong voice to sway the Dems away from their constant compromising with the Republicans and their self-centered corporate lobbyists.
There are Democrats and then there are Democrats. Our hierarchy seems to be completely in the pocket of the special interests but the foot soldiers are going to revolt sooner or later and toss them out. And then end up in the pockets of the special interests themselves...
Yes, we want to see more of the looney left. More of their childish demands. More dirty, smelly morons.
I urge everyone to vote Socialist Feminist, vote for Stephen Durham and Christina Lopez, to demand a just, sane, and socialist US.
Everyone should steer clear of Democrats, especially Obamma
The occupiers are a bunch of inept malcontents. Leave them to their own devices and they will self-destruct
Occupy is the first time in decades that Americans have worked together in an organized way. I think the Democratic Party should welcome Occupy -- while screening out the bad apples who are probably neocon moles -- and dstart acting like a party that wants to make a difference.
By deeds ye shall know them....
It has no concrete agenda and no leader. Not a good group to support because you don't know where they are going.
All Together Now!
Occupiers should pursue their agendas and work with whomever shares their goals. Democrats should support occupiers when their goals are similar, e.g. pursuing greater justice and equality.
occupy seems to be stalled - it needs SOME agenda and execution of it
the DNC is the 1%
We should form a coalition of Occupy, Labor, Enviornmental and Social Justice within the Democratic Party
The Labor movement is the key one
The stated goals and values of the Democratic Party are the ones to support, not the reality of Wall Street enablers.
Democratic politicians should start attending and supporting Occupy actions, maybe then the police will stop acting like private thugs protecting the interests of the 1%.
Occupiers are addressing mainstream often white middle class issues.
Democrats should work to inform the electorate which Occupiers have constructive progressive causes, and which support self-serving causes that sometimes provoke the electorate. If that is too large a task, they should steer clear of the movement(s).
Don't let the Occupy movement be co-opted with the Democrats, they must vote in 2012 and Vote for either Dr. Kent Mesplay or Dr. Jill Stein of the Green Party
Can't get anywhere with out money or vote--Occupiers don't have money--focus on the vote
It's important that President Obama be re-elected and that the Democrats take back both houses of Congress. However that means little as long as the Republicans are able to jam progressive legislation in the Senate via the filibuster. What is desperately needed is for massive numbers of people all across the country to take to the streets non-violently and for at least a million people to converge on Washington DC and sit down in the streets to make Obama deliver the "hope and change" that he promised in 2008.
Email eveyone on the planet.
Leftie idiots should stay away from OWS and concentrate on unions!
Take a lesson from the tea party. Get active in politics. That's how it works in this country.
There is strength in numbers, Additionally, the Occupy Movement needs to clarify its goals. If you don't know where you are going, any road will take you there
The Democratic Party needs us more than we need them. They need to get on board.
Occupiers have done their job -- the 1% is in the national lexicon. Time to enter politics and keep not just Romney but Congress from Republicans. Plenty of work on the local level there!
We need the uneasy liberal accommodation with capitalism of the late 60s back
Why are you only having a Democrat/Republican conversation, you are continuing to support the 2 parties by always limiting the choice to the 2 of them. You know, there was a time when neither of them were in power. Is your memory so short that you can't see how they will, at some point, both be gone. Democrats should not try to co-opt Occupy
Occupiers have allowed the country to focus on the inequities of the monetary system. So they are serving a very worthy purpose.