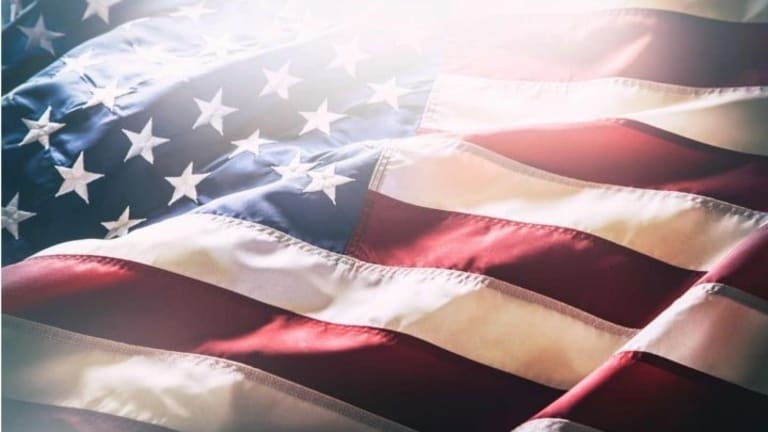 Will Online Sports Betting Ever Be Legal in the US?
Many states in the US have legalised sports betting since the federal ban was lifted in 2018. In this post, we cover where it is and where it is almost legal.
Sports betting is a popular pastime in many parts of the world, including the United Kingdom, Australia, South Africa and Asia. In these countries, punters bet on everything from cricket to horse racing, and other sports like soccer and rugby in between.
In fact, in many of these countries, this practice of betting on sports has expanded, as sportsbooks, or "bookies", take their brick and mortar services online. 
Many states in the US have legalised sports betting since the federal ban was lifted in 2018. In this post, we cover where it is and where it is almost legal.
While sporting activities are also hugely popular in the US, and would present an opportunity for online sports betting to become a highly lucrative industry across the nation, not every state in the country has passed laws that allow it to take place. At least not yet.
In this article, we will first take a look at the history of sports betting in the US to get some context. After that, we will take a look at the states that have already legalised the practice, and how many others are waiting for bills to be passed. 
This summary will give us a good indication of the current status of this legalization process in the country, and whether online sports betting will ever be legal in the US. 
History of Sports Betting in the US
It seems likely that sports have always encouraged some kind competition, for those both on and off the field. In fact, it appears that sports betting has taken place for centuries, and has only been limited by its legal status.
Horse racing and baseball, for example, were traditionally bet on in the US in the past, but the Interstate Wire Act of 1961 limited the practice of betting. At this time however, gambling was still thriving in places like Nevada, where casinos had already been operating legally.
After that, the Professional and Amateur Sports Protection Act of 1992 banned sports betting except in four states, and it is the lifting of this ban in May 2018 that has led to the uptick in online sports betting in states across the country. 
To get some kind of perspective on the profitability of this industry, total industry-wide revenue increased from $261.3 million in 2017 to approximately $430.2 million in 2018 after the ban was lifted. This is an increase of 65%, and gives just an inkling of the potential revenue that could come from nationwide legislation. 
Current Status of Online Sports Betting Legalisation in the US
States Where Sports Betting is Legal
Currently, 17 states have legalised the practice of online sports betting. These include Nevada, Delaware, New Jersey, Mississippi, West Virginia, New Mexico, Pennsylvania, Rhode Island, Arkansas, New York, Iowa, Oregon, Indiana, New Hampshire, Illinois, Michigan and Montana. 
In these states, various limitations have been placed on where and how bets can take place, as well as what sports can be bet on. 
Interestingly, in states like Nevada, legislation has allowed for further expansion of an already established industry, and in Oregon, no bill needed to be passed as there was already existing legislation in place, even though betting had not taken place there for some time. 
States Where Sports Betting is Currently Awaiting Legalization
In addition to the states above, the following states are also awaiting legislation to be approved, subject to the respective restrictions that have been proposed for each state. 
States that are almost there include Washington D.C., Tennessee, North Carolina, Colorado and Washington state. In these states, bills have been approved but the practice hasn't been implemented officially across the state yet, and in many of them, betting is only allowed in certain areas. 
Other states that are waiting for bills to be passed include Maine, Connecticut, Kentucky, Massachusetts, Maryland, Minnesota, Missouri, Kansas, Louisiana, Oklahoma, South Carolina, California, Ohio, Virginia, North Dakota, Arizona, Hawaii, South Dakota, Texas, Georgia, Vermont, Alabama, Florida, Alaska and Nebraska.
For the majority of these states, some intention of implementing sports betting is on the cards, so to speak, but in varying stages. In many of these states, the details are also being ironed out before being able to fully legalise the activity. These include considerations like where betting can take place, the legal age and what kinds of sports will be allowed to take bets. 
From the article above, it is clear that the potential exists for online sports betting to take off in the US, and judging from the number of bills in the pipeline, it is likely that many states will be able to start offering these services sometime over the next few years.
While it remains to be seen whether online sports betting will become legal in every single state in the country, it is clear that the majority of states have seen the benefits of allowing this practice to take place, in a nation where sports are a very popular pastime. 
Therefore, while it is unclear how long it will take for all of the current bills in progress to be approved, the fact that so many states have started the process of legalisation shows that nationwide online sports betting could become a reality in the near future.