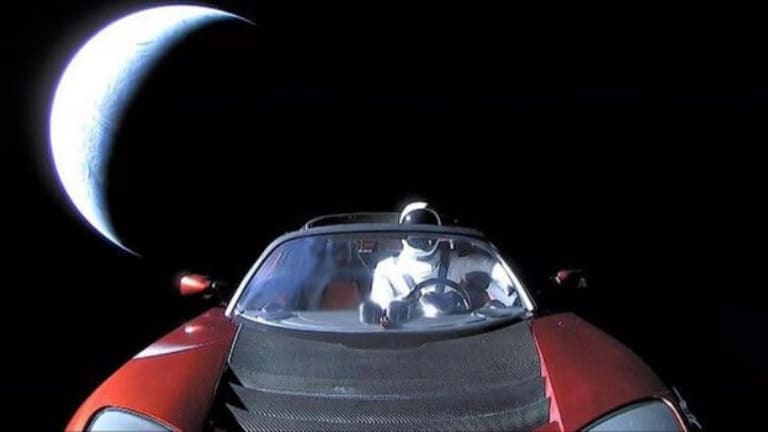 Whitey on the Moon and Other Gil Scott-Heron Tidings
Paul Haeder: The world of social work is about firings, burn out, low-low pay, humiliation, social worker bosses like Junior Apprentices, and, then, adios, sucker
Tesla on Mars, Trump on Parade, Unemployment Hovering at 20% . . . and things are great!
Bloated, Full of Cost Overruns, Crocodile Tears for SEAL Team
We need to be reminded of the more nuanced definition of "solider" per these lazy, triple dipping, big time welfare cheats of those multi-starred general types, running the Political and Democratic system of the USA, working for that guy, Cadet Bone Spurs, who will get his millions and millions of taxpayer-doled out money for mercenary orgasm, err, sorry, for a military parade in DC:
definition of "solider"
5. a low-ranking member of a crime organization.
6. a member of a caste of sexually underdeveloped female ants or termites specialized, as with powerful jaws, to defend the colony from invaders.
7. to act or serve as a soldier.
8. to loaf while pretending to work.
Sure, William Astore talks a lot about the military, being a former Colonel in the Air Force and liberal, but here, the point being, when that John Kelly calls people lazy around signing up for DACA, we know we are seeing the best and the brightest of military (sic) ram down our USA throats cost overruns, graft, and wedding party killings:
Yet twenty-first-century America is witnessing a new and revolutionary moment: the elevation of losing generals to the highest offices in the land. Retired Marine Corps General James "Mad Dog" Mattis, known as a tough-talking "warrior-monk," will soon be the nation's secretary of defense. He'll be joined by a real mad dog, retired Army Lieutenant General Michael Flynn as President-elect Donald Trump's national security adviser.
Leading the Department of Homeland Security will be recently retired General John Kelly, another no-nonsense Marine. And even though he wasn't selected, retired Army General David Petraeus was seriously considered for secretary of state, further proof of Trump's starry-eyed fascination with the brass of our losing wars. Generals who fought in Iraq and Afghanistan to anything but victory — pyrrhic ones don't count — are again being empowered. This time, it's as "civilian" advisers to Trump, a business tycoon whose military knowledge begins and ends with his invocation of two World War II generals, George S. Patton and Douglas MacArthur, as his all-time favorite military leaders.
Let's pause for a moment to consider those choices. Patton was a skilled commander of armored forces at the divisional and corps level, but lacked the political acumen and temperament to succeed at higher levels of command during World War II.
MacArthur, notoriously vainglorious and — does this ring a bell? — completely narcissistic, was fired by President Harry Truman for insubordination during the Korean War. And yet these are the generals Trump professes to admire most. Not Omar Bradley, known as the GI's general; not Dwight Eisenhower, the man who led the D-Day invasion in 1944; and not, most of all, George C. Marshall, a giant of a man and the architect of military victory in World War II, who did indeed make a remarkably smooth transition to civilian service both as secretary of state and defense after the war.
If Truman appointed Marshall, what's wrong, one might ask, with Trump surrounding himself with retired generals? Consider two obvious problems. First, the president already has a team of uniformed generals to advise him: the Joint Chiefs of Staff. By selecting career military men like Mattis and Flynn as his senior civilian advisers on military matters, Trump is in essence creating a rival Joint Chiefs, his own tight circle of generals trained and acculturated to think about the world as primarily a realm of conflict and to favor military solutions to geopolitical problems. Second, though it's getting ever harder to remember in increasingly militarized America, this nation was founded on the fundamental principle of civilian control over the military, a principle that will be seriously eroded if the president's senior civilian advisers on defense-related matters are men who self-identify as warriors and warfighters.
Having taken off the uniform only a short time ago, career military men like Mattis, Flynn, and Kelly are not truly civilians. In fact, when they served, they weren't even citizen-soldiers; quite the opposite, those in America's post-Vietnam military self-identify as professional warriors. For Mattis and Kelly, it's once a Marine, always a Marine (especially since each served 40-plus years in the Corps). Flynn occupies a spot all his own, since he specifically fancies himself as a warrior-crusader against Islam.
These are the men who will soon occupy the highest civilian offices in America's colossal national security state.
Unemployment — Coming to a Family Nearby
So, here I am, in the state of surreal unemployment, hitting 61 Feb. 6. looking for work to validate my life and pay the bills, and it's now month three, running around doing interviews, and eight applications a week, trying to juggle my Marxism, my own narrative, my lifespan, the energy I have with some honor working as a community college teacher, social worker, real print journalist, activist, union organizer. Three college degrees (I got them because I wanted to be exposed to ideas, not for credentials . . . plus a BA and two MA's were virtually free), boatload of travel, work in many fields, and I am groveling, man.
Thanks to Planned Parenthood, rotten social workers (MA's, no less, from so-called "hip and liberal Portland State University), for not only castigating me for barely piping up at a two day training in Seattle, but for doubting the bullshit around the HPV Gardasil vaccination, one that has caused injuries, incapacitation and death. Read these, man, to catch up: Over at DV under me, Paul Haeder!
Imagine, there is a job opening in the national Planned Parenthood office …
Planned Parenthood President Cecile Richards receives a salary of $600,000. A memo from Jason Chaffetz to committee members released ahead of the hearing also accused the organization of exorbitant travel costs and lavish parties, aiming to raise questions about whether federal funds should continue to go toward medical services Planned Parenthood provides.
The memo additionally specified that Richards was paid $590,928 in 2013. She told committee members during the hearing her annual compensation is $520,000.
"This is an organization that doesn't need a federal subsidy," Chaffetz said.
… and the Portland Planned Parenthood, here,
Compensation
The salary range for the President & CEO is $190,000 to $240,000 depending upon experience. This is a full-time exempt position with generous benefits.
To apply please submit the following by Feb. 16, 2018:
• A cover letter that reflects how your experience qualifies you to become the President & CEO of Planned Parenthood Columbia Willamette, and a complete chronological resume.
… the same Planned Parenthood where the unethical and insane trainer turned me in for questioning Gardasil, precipitating my firing. That Firing Oct. 26 has triggered so-so much, incalculable, and I was in the right, I was honorable, I attempted to talk to these sycophants and poverty pimps to at least keep me and if needed, remediate my recalcitrance.
Here:
Gardasil and the American Bald Eagle – What Would Rachel Carson Do?
Death by a Thousand Cuts: Vaccines, Non-Profits, and the Dissemination of Medical Information
Falling into the Planned Parenthood Gardasil Snake Pit
Uber Kills, and Amazon dot Com, the Gift that Keeps On Disrupting
I was making $20 an hour, and now, that six months on the job has hobbled me. This is not some BS violin story. At age 61, looking for work, and HR folk "Googling" me. Dead end. Dead? Like that taxi driver in NYC?
New York City taxi drivers held a vigil on Tuesday to honor livery car driver Douglas Schifter, who killed himself in front of City Hall Monday morning after writing a long Facebook post condemning local politicians and Wall Street-backed apps like Uber for pushing him into financial ruin.
He wrote, "I worked 100-120 consecutive hours almost every week for the past fourteen plus years. When the industry started in 1981, I averaged 40-50 hours. I cannot survive any longer with working 120 hours! I am not a Slave and I refuse to be one. … There seems to be a strong bias by the Mayor and Governor in favor of Uber. A Company that is a known liar, cheat and thief."
Over the past five years, the number of for-hire cars has more than doubled in the city, largely thanks to Uber. But the soaring number of cars has resulted in a financial crisis for many longtime taxi drivers who now struggle to get customers. We speak to Bhairavi Desai, executive director and co-founder of the New York Taxi Workers Alliance, which represents over 19,000 taxi drivers in New York City.
Note: I know some oh-so-hip Democrats, Hillary-cats, white women, white men, liberals, who scoff at this man – happy almost that another white guy is dead. "Take that, whitey!"
Again, the dead Eemocrats and their identity politics are fiddling while the world burns (ozone — game over?), while the workers are dying, while the rich and their Little Eichmann's sell yet another toxic product to mainstream America.
The world of social work is about firings, burn out, low-low pay, humiliation, social worker bosses like Junior Apprentices, and, then, adios, sucker –
Some sick stuff going on in Portland, haven for hops, food, idiotic TV series Portlandia, and hub of homelessness and no housing for working class people; here, a job I just applied to:
$15.00 per hour. This position is eligible for full benefit program including medical, dental, life & long-term disability insurance, EAP, 401(k), and paid time off. Benefit programs have varied eligibility waiting periods, depending on contract.
Job Type: Full-time/ Salary: $15.00 hour/ Required experience: providing identification and assessment of adolescent needs: 1 year/ Required education: Master's/ Required license or certification: Driver's License
Note: Master's degree, and note the sick-sick salaries of Planned Parenthood poverty and abortion pimps. This is the state of America for hard working social services — a career field that keeps on growing with the burgeoning trauma, mental duress, PTSD, substance abuse, everyday anxiety/trauma/denigration our so-so dead Capitalism feeds us nanosecond by nanosecond!
Magical Thinking — Jews in the Super Bowl, Lost Jobs, Outsourcing, NAFTA-III
Did that sink in, Paul Ryan, you political felon who lauds a secretary getting a big $1.50 raise – not hourly, not daily, but a whopping extra one hundred and fifty pennies a week?
"A secretary at a public high school in Lancaster, Pennsylvania, said she was pleasantly surprised her pay went up $1.50 a week … she said [that] will more than cover her Costco membership for the year," Mr. Ryan posted on Twitter, sharing an Associated Press report about paycheck increases under the $1.5 trillion tax overhaul.
Mr. Ryan deleted the Twitter post in hours, however, after lawmakers and social media users criticized him for appearing out of touch.
"That tweet about the $1.50 a week is not a PR mistake," Senator Brian Schatz, Democrat of Hawaii, wrote on Twitter. "It is really what they think."
Oh, what a hazy day and age we live in. Two Jews in the Superbowl, playing against each other (Patriots v. Eagles) in a stadium owned by a third Jew (the family), while mostly Black athletes pound their bodies for hundreds of thousands and millions, with the irony that some of the Eagles players having taken knees this past season, working for a Jewish owner who is Israel-first, fawned over by Netanyahu and the ADL; Black players taking a knee to remind America about the violence against blacks and Latinos by the paid mercenary forces, Police Departments and Sheriffs Departments. Yet, that Eagles owner, billionaire, is supporting the immolation, genocide of people of color, man, Palestinians, and the imprisonment of African refugees, and the Star of David's bombing of Egypt, Syria, and soon-to-be-Iran!
Oh-oh, the irony of these hazy days! From the Jerusalem Post and The Forward, two proud Jewish publications:
Jewish football fans are well aware at this point that Robert Kraft, owner of the Patriots NFL team, is a Jew. A philanthropist and a businessman from an Orthodox family, Kraft has funded a professorship at Brandeis and supported football teams in Israel. The Hillel building at Columbia University bears his family name.
But as we head into Super Bowl weekend 2018, what about Eagles owner and CEO Jeff Lurie?
Like Kraft, Lurie is from a Massachusetts-area Jewish family.
Lurie got his doctorate from Brandeis University. He wrote his thesis on the way female characters are depicted in Hollywood.
His original idea for a topic, "the politics of intimacy," was deemed too broad. Reflecting on it in a 2017 interview, Lurie asked, "Are we organizing societies to maximize people's fulfillment of the need for intimacy?" He added, "We have kind of a patriarchal system." Remember, this is the over-60-year-old white, male, billionaire owner of a major football team.
Lurie bought the Eagles in 1994 for $185 million. The team is now worth $2.5 billion.
Lurie's ex-wife, Christina Weiss Lurie, is a minority owner of the Eagles and an Oscar-winning movie producer who has helped push the Eagles to focus on philanthropy and service.
And, the stadium partially funded by several hundred million dollars in USA taxpayer funds:
As of March 2015, the overall budget of US Bank Stadium was estimated to be $1.061 billion, with $348 million coming from the state of Minnesota, $150 million from the city of Minneapolis, over $100 million from the team, owned by the Wilfs since 2005, and $450 million from private contributions.
The Wilf family is also a heavy contributor to Jewish philanthropic causes, both in the US and Israel.
Of the NFL's 32 teams, 10 have Jewish owners.
This is not some out-of-context screed, unhinged, or what have you. This all speaks to my own fields – journalism, social work, novel writing (publishing), education, environmentalism, union organizing. I've talked to Jews in each field, and many of them have said they know the top echelon and executive directorships and administrative class and bosses are populated by fellow Jews. We have had long conversations around power, around disproportional realities, about poverty pimping, about tone-deaf narratives, around institutional thinking, around group thinking and tribalism, around chosenness, around genetic (intellectual) superiority, opportunities, and familial values. These are tough conversations, and we have had them (in the past). What makes the Jew so successful (sic) in power circles?
These conversations, however, never happen anywhere else, or anymore. Not in "polite" company. One reason is control and controlling any opposition, as many Jewish publications and individual Jews have openly discussed, Jews control Hollywood and the Media and Publishing, so how easy is it to have non-fiction and fictional accounts of Jewish elitism portrayed, or Jewish families involved in depravities, or anything of that nature, all the way up to Netflix stories of a genocidal and murderous regime that is now Israel (never in theaters or on cable), in many people's minds, including Norman Finkelstein.
First, Netflix and Freud connection:
Marc Randolph (Netflix CEO) was born in Chappaqua, New York, the oldest child of Stephen Bernays Randolph, an Austrian-born nuclear engineer, and Muriel Lipchik of Brooklyn, New York.
Randolph's paternal great-granduncle was psychoanalysis pioneer Sigmund Freud and his paternal great-uncle was Edward Bernays, an Austrian-American pioneer in the field of public relations and propaganda.
Next, Finkelstein and Israel:
AMY GOODMAN: So, let me go to, in the last few minutes we have, Israel publishing a blacklist of 20 different organizations they will not allow into Israel right now. We're talking about groups like Jewish Voice for Peace, American Muslims for Palestine, CodePink, the American Friends Service Committee, as well as Palestinian solidarity groups in France, in Italy, in Norway, Sweden, Britain, Chile and other places. Your response to what Israel has done right now?
NORMAN FINKELSTEIN: Well, the important thing is to try to understand why they're doing it. Now, some people claim that the reason is they fear BDS, the Boycott, Divestment and Sanctions movement. I happen not to agree with that analysis.
In my opinion, Israel has a problem, has always had a problem. The problem is, it keeps getting bad press, because when it keeps carrying out these massacres or these shootings, it gets bad press. And so, obviously, what's the solution? Eliminate the press, eliminate the witnesses. So, during Operation Cast Lead in 2008, '09, they prevented any reporters from coming in. So, for three weeks, it was a free-for-all. Then, after Operation Protective Edge, they didn't let any human rights organizations in, so they couldn't see what was the damage done. So, then the human rights organizations, what they did was, in my opinion, crazy. They said, "If Israel doesn't let us in, we have to give them the benefit of the doubt. Maybe they didn't commit the war crime." But that just incentivizes Israel not to let human rights organizations in. You get an agnostic verdict rather than a guilty verdict.
Then, as I said before, the big chink in the armor was that Breaking the Silence, because these are Israeli combatants. And they weren't even leftists. But they were describing what was happening. So Israel went with a vengeance, trying to get Breaking the Silence defunded, because it had a lot of European funding, claiming they were traitors, they were enemies and so on and so forth. And I don't think—my guess, Breaking the Silence won't do again what it did after Operation Protective Edge. It was—it was very hard to take. You know, Israel is a very nationalist society. And when you start being branded a traitor—and about 60 percent of the population said they were traitors, when they did the polls—
AMY GOODMAN: These were Israeli soldiers.
NORMAN FINKELSTEIN: Yeah, you know, and they were being said to—about 60 percent said they were traitors.
AMY GOODMAN: So, what do you think—
NORMAN FINKELSTEIN: Wait, so—and that brings me to this point. They're using this moment—with Trump in power, they're using this moment to try to eliminate as many witnesses as they can, keep everybody out. They want to do to the West Bank what they did to Gaza. It's very hard for an outsider to get into Gaza. And now, the Israelis are carrying on in a very brazen way—the land grabs, the merciless killings of civilians, the brutal killings of civilians. And so, they want to clear the field of any witnesses.
And they're using the Trump presidency as a moment to seal off Gaza from any—excuse me, seal off the West Bank from any potentially hostile witnesses, to turn the West Bank into what they turned Gaza into.
It's hermetically sealed. There's no way to witness the crimes as they unfold in real time.
Full Circle – Circling the Wagons?
It's the Amazon dot Death model of things, you know: buy up the media, soft sell your Jewishness, make billions in a day, open up some pathetic "Amazon" rain forest forest pods/spheres in Seattle, buy up everything, and get checks from the US taxpayer for helping CIA to surveil us, them, anyone; get publishers and book stores to collapse, shut down main street USA, get Whole Foods and all-other-services tied to the Amazon app.
I have friends who are trying to survive as small business owners, professional handymen, who get calls from Amazon to demand service calls at $75. Not $75 an hour to put in new sinks or faucets, but $75 for the entire job, travel time and time under a sink all included.
I'm thinking about working for $16 an hour, with benefits (whatever that is — not fucking tips) to help homeless veterans: for a major national/ international name brand non-profit! Imagine, our society will pay up the ass for that military parade Trump and his Military Mercenaries want for Pennsylvania Avenue. Tens of millions for the parade. All that US Military Continuing Criminal Enterprise killing hardware on display, tens of thousands and thousands of gallons and pounds of diesel and jet fuel expended, so Americans can go teary eyed, shedding crocodile tears like they do at Super Bowls, while jet squadrons and SEAL teams attack the home-field, while medal of honor winners do the coin toss at the beginning of the game, while Dodge Ram sells lie after lie, using Martin Luther King's words, man, for halftime commercials squeezed between the Doritos for men/for women ads, squeezed between Jeff Bezos in his Misanthropic Alien Skin doing an Amazon commercial, while bombs burst in air. Didn't you get all choked up seeing those Blackhawks strafing the stadium?
And we have no housing for veterans, both of or around those foreign incursions Bush and Clinton and Obama and Trump, et al, lust after!
Here, Ram Tough Superbowl commercial, man, using an MLK, Jr. speech, and here's a comment from Harry Edwards, PhD:
Well, I worked with Dr. King. He endorsed the Olympic Project for Human Rights, and I met with him a couple of times about that movement. When I saw that advertisement last night, I was appalled. I think that to reduce Dr. King's message, especially in this climate, in this country, under the circumstances that exist now, in terms of not just African-American, but immigrant, women's circumstances and so forth—to reduce Dr. King's message to a ploy, to peddle trucks, I think, is appalling. I think that to pimp Dr. King's message in that regard, in this day and age, under the circumstances that exist, given what we're up against as a people and where we look like we might be headed as a nation, is absolutely despicable.
But as appalled as I am about the advertiser's use of it, I'm even more appalled that—about the fact that somebody had to sign off on it. They didn't just go into a record store or go online and pick up Dr. King's speech and put it, the voice over, on that advertisement without somebody associated with the King estate signing off on it. And I think that it's just appalling that Dr. King, his words, his wisdom, his critically important message at this time, would be allowed to be pimped in that fashion in order to peddle goods.
…
Well, it's not just that he was turned into a pitch man. It's that at a time when we should be studying Dr. King's message and studying his words, in this critically important historical era, when we're on the verge of massive changes in virtually every institutional arena, to have watered down any aspect of his message, to the point that it becomes an advertising ploy, I think, degrades both the wisdom of the message and the urgency, what Dr. King referred to as "the fierce urgency of now" at one time. I think it waters down all of that. And to sign off on something like that, I think, is despicable. They are people who are in control of his estate. They most certainly can do whatever they want to do. But in doing it, I think that they should also have to face the judgment of those people in society who regard Dr. King's words and wisdom as critically important and substantially enduring, in terms of the struggles and so forth that we face as a society and as a nation.
Eating Round-up Ready Because Science Says It's Safe!
Where does this all end up, as we listen to more and more propaganda about Monsanto and Round-up being the best things since the SUV and soccer mom?
Imagine, every unborn fetus exposed to glyphosate, hmm, diabetic, chronic inflammation, autism, and allergy prone, brain fogged, cancer dead by 50?
The purveyors of glyphosate, like those in the pharmaceutical and other big chemical industries, have a longstanding history of controlling the narrative and employing all sorts of nefarious techniques to do so. Industry entrenchment into all areas of academic research, publishing, and mainstream media combined with their deep financial tentacles strangling every branch of every government globally, not only determine the types of research that can be conducted and published but ensures a perfectly controlled narrative, one that exudes safety and ignores risks. This is not news.
Indeed, the playbook for such tactics were written long ago by the tobacco industry and have been perfected over recent decades. What is new is the direct assault on reason as a foundation for hypothesis driven research. In the past, such product defense operations were content with the standard forms of disinformation: employ a cadre of
"industry-friendly scientists and writers who had the habit of pooh-poohing the potential dangers of products, dismissing studies finding possible harm…" and who promote "falsehoods and misdirection to protect companies from bad media and regulatory scrutiny."
Arguing against the use of reason in scientific endeavors is an altogether different level of narrative control, one that, if it takes hold, will damage the very pursuit of science itself. For what is science, if not a reasoned approach to understanding?
We know that glyphosate chelates minerals. It was initially patented as an industrial descaling agent after all. We also know that mineral homeostasis is an important part of human health. Too little or too much of any one mineral can and does have deleterious effects on health. If we know that glyphosate chelates minerals and that people consume glyphosate in concentrations capable of chelating those critical minerals, can we then say that glyphosate plays a role in diseases processes that involve reduced or dysregulated minerals?
According to the authors of the aforementioned paper, we cannot; not because the chemistry is wrong and not because the reasoning is flawed, but because there have been no studies conducted to date to investigate this possibility. They argue that we can only make assertions based upon the results of studies that have already been conducted. We cannot deduce a hypothesis from what data are available if any one piece of the puzzle is missing. To bolster the legitimacy of their contention, this quote is used throughout the article.
It doesn't matter how beautiful your theory is, it doesn't matter how smart you are. If it doesn't agree with experiment, it's wrong. Richard P. Feynman (Nobel Laureate, Physics, 1965)
A legitimate assertion. If theory contradicts data, then it is possible that the theory is wrong. And if a Nobel Laureate makes this claim, well then, there is no need to go any further.
Chandler Marrs does amazing things over at Hormones Matter. If you have some ailment, some major problem Western data-driven science (drug and medical charlatans, many of them) has not helped you with, probably compounded, or precipitated in the first place — think antibiotics, vaccines, SSRIs, et al – then go over to the site and read and research. "The Echo Chamber of Corporate Science: Controlling the Narrative Ad Nauseam" —
Getting Old is not for the Faint of Heart — Spin-doctors
My bones to pick are many for sure, and while in the advanced stage of unemployment, the bones are sticking in my craw. Wholesale, this society is in mindless cognitive dissonance, most of us are one car accident or broken hip or missed rent/mortgage payment from some really bad shit. Put us in a category of poor or a person of color, and we are up shit creek without a plastic paddle, even the disposable kind sold at Walmart.
I have been counting my lucky stars all my hard living did not put me behind some medical eight ball many Americans are behind. I was always a user of herbs and supplements, way ahead of today. Vegetarian. Maybe exercised too much, but always biked and hiked. I hike now, wishing I was swimming again, but, alas, I count my lucky stars. All of this newfound, "wow, I didn't drink and drug my way into insanity and incontinence," is ramified now as I have been helping in-laws, 71 and 74 this year respectively, wife and husband, with aging in place issues, and a husband who is atrophying – legs and arm strength.
Massive pain, falls, three cracked ribs, fentanyl patch, and, well, this isn't going to be a story of miraculous revitalization. I got him and his wife (my partner's mother and her second husband) to the Veterans Administration. He was in six years, medic, conscientious objector, and he never interfaced with the VA for medical help – it's all free. He in the meantime has been ripped off by the medical community, pushing false hope into his consciousness, while he is now virtually home-bound and dependent upon a wife who is healthy but not big enough to pick up a husky guy who falls all the time.
There is a bit of a disconnect from my own 61 years into the gravity winds of Earth and the many many men and women at the VA in Portland barely hobbling around, many of them with many chronic diseases, many of them demanding medical care.
What is it about a society that throws money at Trump, at Weinberg (Wynn, the hotel magnate), at weapons systems, at Uber and Lyft and Amazon, all those billions for phones that should be free, all those billions to pharmaceuticals, just throwing money at the continual criminal enterprises, while our social security system is hacked by parasite capitalists, while public libraries close, while schools turn into computer code workhouses, while everything for the rich is subsidized by the tax payer.
Bring me the Head of Edward Bernays (take on the movie, Bring Me the Head of Alfredo Garcia) should be the next book I write, maybe a tongue in cheek account of that little demon:
It was the deceptive Bernays who studied his uncle's work (Sigmund Freud) on psychoanalysis and thought through his own theories about human behavior and how to manipulate the masses. When speaking of Bernays we are talking about a man who seemed unattached to human suffering. Bernays seems to have walked through life proud of what he had discovered. There seems to be no indication that he ever actually realized the magnitude of the damage he inflicted on humanity by putting into practice his deceptive mind control theories, to be used for promoting ideas that were not necessarily true and ideas that would be used to control humans. Bernays' pride seemed to have come from knowing that his predictions about human behavior were correct. There are no indications that he felt any remorse for what he had done.
Despite all of this, Bernays is respected and esteemed in a positive manner by Hollywood and constituents. He seemed to have walked through life under the radar of fame. He managed to manipulate the world, including showing politicians how to sell wars to the general public while millions of innocent people and troops from both sides of the world wars died in vain.
I am finding that conversing with people in the USA is like talking to Blanche Dubois-David Duke-Oprah Winfrey-Donald Trump-Bill Nye the Science Guy all in one fell swoop. People are so-so misinformed, mis-educated, proud of opinions, so prone to Facebook glory, shooting off at the mouth, ready to run fake news feed after fake news feed (I include the so-called liberal press with Alex Jones too). When I go to job interviews, I feel good, but there is a sinking feeling I am being watched, Googled, and judged on my patchwork of living, work, and travel. Judged negatively.
Act Locally, Communicate Globally
But there are bright horizons. I will be writing about one of them more at length: a fellow called Joe Mitchell. He's in Merced, California, and we have been emailing back and forth,, and he's been sending me a series of essays in the form of letters to his cousin Linda. Funny, a la Americana, Joe Bageant profound. He read my latest piece at DV and it's also at LA Progressive – "Creative Juices in a Time of Commodification, Watered Down Drivel, Nothingness of American Fiction"
Here, his email to me 10 days ago, and my response immediately following:
Mr. Haeder: I have enjoyed reading your essays on Dissident Voice and always look forward to each new posting. I'm an old fart of sixty-five years of age. I live alone in the Central Valley of California near the City of Merced with my two dogs, Jesus and Mary Magdalene. You probably have never heard of Merced.
There's not much to know about Merced other than if San Francisco is the heart of California, Merced would be its sphincter. I live west of the former Castle Air Force Base which has now become the training facility for the Chinese Air Force as many red necks in the area refer to it. The former CAFB has also become the testing grounds for the Google self-driving car of the future. Mostly because of unanimous efforts at pimping the facility by offering huge tax concessions to Google by our County Board of Supervisors who now control the former air base.
Merced is also the home of UC Merced. One of the greatest land scam boondoggles to ever have hit the area. Another notable employer at the former CAFB is the Federal Penitentiary. If we can't put them in school we can put them in prison seems to be the modus operandi of our overseers.
I'm sorry about you losing your job and knowing from personal experience that once you hit the age of sixty you have a snowballs chance in Hell of getting a job that will support you. Support meaning anything other than baloney on white bread three meals a day. I think you might be on the right track with trying to publish your manuscript of the old lady in New Mexico.
I don't have much but if you have lost your place to stay because of your unfortunate situation with Planned Parenthood, I could offer you're the north end of my home as a place to stay until you get back on your feet and get your book published. I would hold you to the same high standards I have with Jesus and Mary Magdalene, that being that you are fully house broke and not inclined to urinating or dragging your butt on my carpet. I on the other hand wouldn't require you to be neutered like the Merced County Animal Shelter required of Jesus and Mary Magdalene when I adopted them. The room I'm offering is fully furnished so you would be able to travel light. Light means if you have a truckload of possessions you would have to put them in storage.
I don't know if you could get work at the UC or not. There is also the Merced Junior College in Merced where you might find work as an adjunct. Come next fall you might get work at the elementary or high school level. I got no wisdom for you about that subject because I don't even know what I'm going to do once I grow up.
It ain't much in the way of help, but I would like to see you get your book published. The only thing I ask is that I get a free copy once you have succeeded. Well that and not crapping on my carpet.
Yours: A fellow struggler against the system and certified misfit non-conformist.
Mine:
Hey, Joe. You are putting some faith back into me that humanity still exists, even out there in Janet Leigh country, Merced, California. I went through Yosemite a while back — decades ago — and spent a day in your indomitable town. Mighty fine of you offering one portion of your abode, and thanks so much for the outreach, the kudos and just your words of support. It's always a vast ocean of darkness out there when writing, so having someone real — as real as an old fart with two perros named Jesus and Mary Magdalene — acknowledge my existence in cyber space, well, that's mighty fine.
Your letter to me comes at a good time, the right time, and I hope I can capitalize on the humanity of it, of you, of your willingness to put up a soon-to-be 61-year-old writer to rework an old project into magic . . . that's what I have come to believe writing fiction and sometimes these screeds on Dissident Voice can transform into.
As of now, I am holed up in Estacada, Oregon, a town of 3,000 with a real mix of old hippies, Stars and Bars flag displayers, and families looking to get away from Portland and cities. I'm throwing in with a woman — significant other in the parlance of today's youth — and we are 13 years apart, me being the older, but also the more spry. She's allowed me to anchor here, and I've virtually taken over her walls with art work from around the world (my travels) and I've had to build some 10 foot high shelves in the garage to hold some of my stuff.
I wanted to connect with you sooner than later to assure you that the repo men and hobo police are not biting at my heels — yet. I want to also get to know your situation, since you've been kind enough to offer up a room and two fellow dogs. Hell, who knows if I will take you up on the offer sooner than later, with the vagaries of life and relationships. Until then, I'd like to write a piece about your situation and what would compel you to offer assistance.
It may sound corny, but in today's world your act of generosity is rare, my friend. Maybe a phone number and some email correspondence back and forth. If not, I understand, but I just wanted to let you know, muchas gracias. Let me know if I can piggyback off of your offer and get something going on exploring what the goodness of one's heart means in this day and age. I'd like to write something about this act of kindness, Joe.
Peace, Paul
Whitey on the Moon
The Irony is I was watching CBS, FOX, ABC, NBC, et al fawn over that sad sack of a human PT Barnum, Elon Musk, who now is hawking his convertible Tesla with dummy in spacesuit at the steering wheel as it goes toward Mars. The largest rocket in the world today, and all the embedded energy, all the time and brain power wasted, and now, we have a Tesla propelled into space. No weather satellite, no geospatial satellite, no climate change satellite.
We can't feed Puerto Rico, a state like Oregon is 51 out of 51 in terms of mental health outcomes or delivery, and we have an unemployment rate of over 20 percent (21 percent), yet, we will be with Jeff Bezos and Elon Musk and Peter Thiel at the Military Cost Overrun/Graft/Waste Parade with the Fourth Grade Class Handing with the Fourth Grader of All Times, Trump as it's all broadcast on those bubble brain news (sic) casts!
"Whitey on the Moon" — Gil Scott-Heron
A rat done bit my sister Nell.
(with Whitey on the moon)
Her face and arms began to swell.
(and Whitey's on the moon)
I can't pay no doctor bill.
(but Whitey's on the moon)
Ten years from now I'll be paying still.
(while Whitey's on the moon)
The man just upped my rent last night.
('cause Whitey's on the moon)
No hot water, no toilets, no lights.
(but Whitey's on the moon)
I wonder why he's upping me?
('cause Whitey's on the moon?)
I wuz already paying him fifty a week.
(with Whitey on the moon)
Taxes taking my whole damn check,
Junkies making me a nervous wreck,
The price of food is going up,
An' as if all that shit was't enough:
A rat done bit my sister Nell.
(with Whitey on the moon)
Her face and arm began to swell.
(but Whitey's on the moon)
Was all that money I made last year
(for Whitey on the moon?)
How come there ain't no money here?
(Hmm! Whitey's on the moon)
Y'know I just about had my fill
(of Whitey on the moon)
I think I'll send these doctor bills,
Airmail special
(to Whitey on the moon)
Paul Haeder