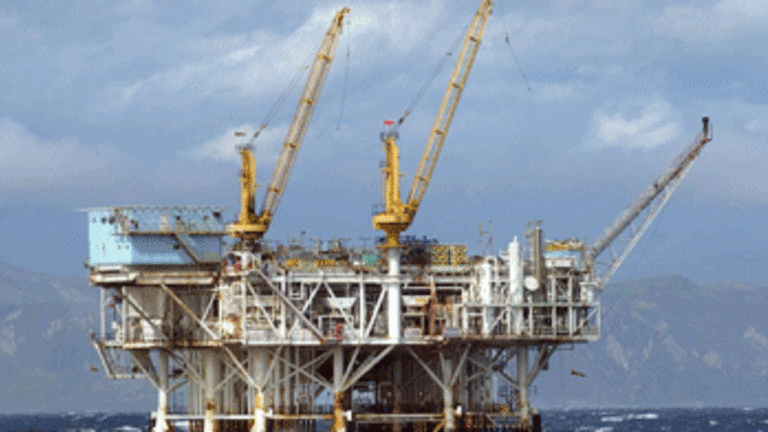 Ban Fracking California
Ban Fracking in California -- If all Californians remind Jerry that he works for us, not oil and gas, he won't be able to ignore us.
As I boarded my plane from Los Angeles to the Bay Area the other week, I did a double take when I walked by a guy that looked an awful lot like California Governor Jerry Brown. Turns out it was him, which is ironic since earlier that week I had been following the governor around Los Angeles berating him for his support of fracking.
The governor was only sitting a row ahead and I began to think about what I could say to our governor who recently brokered a bad bill, SB 4, to allow companies to frack our state at the expense of our health, our water, and our climate.
Before I made my way off of the airplane, I took the opportunity to have a short chat with our governor from an empty seat across the aisle.
I told him that I know and work with people who have been sickened and harmed by fracking operations in Los Angeles, and then Brown immediately put up a wall and went on the defensive: "that's not true," he told me. "Fracking can be done safely and has been happening here for 60 years." And, "what do you want to do? Ship in all this oil from Saudi Arabia instead?"
I thought to myself, is that the best you've got, Jerry? He had just repeated the oil companies' main talking points, usually rattled off by their lobbyists.
This from the governor who goes around saying climate change is the greatest challenge to mankind? Did he forget that fracking for oil is perhaps the worst thing for our climate, spewing out both methane and carbon dioxide through the extraction, transport, refining and burning of the oil?
I let the governor know that it's well documented that fracking has become infinitely more extreme in the last 15 years, using more water and toxic chemicals then ever before, and getting special federal exemptions such as the Halliburton Loophole in 2005. The industry is eager to use fracking and other forms of extreme extraction (acidizing, cyclic steam, acid fracking) to tap the Monterey Shale, our infamous rock formation that stretches from L.A. to the Bay Area and is estimated to hold 9-13 billion barrels of recoverable oil.
If I had more time with the governor, I would have told him that when Zodiac Exploration announced in February of 2012 that it had drilled a horizontal well more than 14,000 feet below Kings County, the company's president stated, "this type of deep high-pressure and high-temperature operation is new to California," essentially admitting that this isn't your grandma's oil drilling anymore.
I told the governor that I've sat with Los Angeles residents living near fracking operations who are seeing an alarming increase in very rare cancers, and have children getting sick with nose bleeds and sudden unexplained severe respiratory problems. A recent report based on new data from the South Coast Air Quality Management District, reveals that 12 dangerous chemicals that raise cancer risk, harm the heart and damage the lungs and eyes have been used in the L.A. Basin over 300 times in fracking and other unconventional oil production methods in just the first three months of reporting.
While I didn't have time to address his second myth – that fracking for California's oil would replace imports from Saudi Arabia – I'll set that record straight now. Governor: you should know as well as anyone that oil extracted on U.S. soil goes into an international market. Recent articles in the Financial Times and New York Times illustrate that the U.S. is becoming a net exporter of oil and gas and that refineries in California are exporting more refined oil than ever before. And now President Obama's energy secretary, a friend of fracking, is seeking to lift the ban on exports of crude oil.
And even if the industry fracked and extracted all the 9 to 13 billion barrels of oil from the Monterey Shale and didn't export it to China, it would only be enough to supply our nation's energy needs for two years.
As for Jerry's question about what I would do instead of letting oil companies frack? Well, he left before I could answer, but in three simple words: ban fracking now. Use your executive power to prohibit fracking and other extreme forms of stimulation (hydraulic fracturing, acidizing, acid fracking, cyclic steam injection) in California and work to ensure that California remains a global leader in the burgeoning clean energy economy. We need to invest in clean, homegrown American energy that will create more jobs and end our addiction to fossil fuels. This is the only way to ensure energy independence and security.
The Governor, not wanting to continue our conversation, made his way quickly off the plane and told me to send the research proving the dangers of fracking to the general email address on his website. I will take him up on this offer, but it's a shame that he probably won't actually read what I send him.=We will keep hounding Jerry to grow some spine reminding him that he can't preach about climate change and let oil companies frack and dump tons of methane and carbon dioxide in our atmosphere. Until he does the right thing, Governor Brown will be hearing from us everywhere he goes – even 30,000 feet in the air: climate leaders don't frack!
Brenna Norton
Food and Water Watch