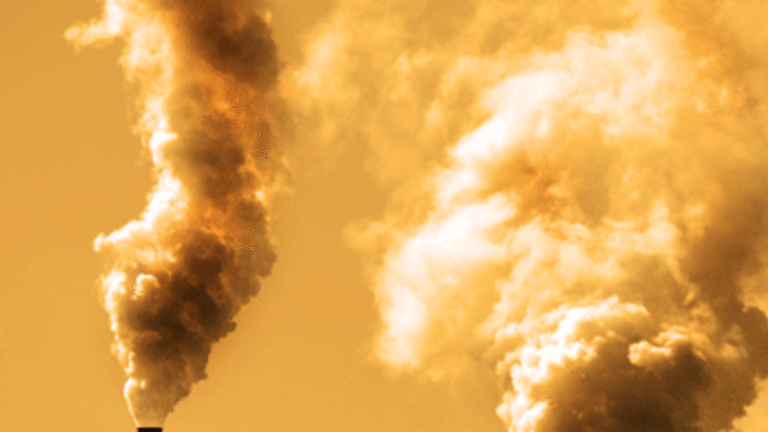 Climate Coalition Upcoming Events
Upcoming events and actions in Greater Los Angeles designed to protect the environment.
Action: ACTIVISTS NEEDED ASAP - Protest Trans Canada and the Keystone XL Pipeline
When: Interested parties please contact Peter ASAP
Actual Event:Friday, March 22, 1pm Sharp
Where: 6080 Center Drive, Los Angeles, CA 90045
What: Solidarity Demonstration w/ Tar Sands Blockade to Stop the Keystone XL Pipeline. The target will be TARGET: CIBC WORLD MARKETS (Trans Canada's Top shareholder). CIBC World Markets own 11.6 million shares worth $516.67 million of the target TransCanada. Resource article that might be useful
Website here
Contact: Peter Nichols peternichols@alum.calarts.edu
Action: Urge LA City Council to decommission of San Onofre
When: Possibly by Tuesday, March 19th
What:
Contact your LA City Councilor and demand the decommissioning of the San Onofre nuclear power plant.
Be prepared to Show-Up & Testify as soon as it is placed on the LA City Council agenda (possibly Tuesday, March 19th).
As soon as Tuesday, March 19th, the Los Angeles City Council will be considering a resolution on Southern California Edison's plan to restart one of its broken San Onofre nuclear reactors. (Stay tuned for the exact date.) Southern California Edison is actively lobbying the City Council to further weaken an already weakened resolution passed by the Energy and Environment Committee on March 6, 2013. SoCal Edison may be given restart permission by the Nuclear Regulatory Commission (NRC) as soon as April 2013. Please urge the City Council to work for the permanent decommissioning of San Onofre. 
Website: For more information on San Onofre check out SanOnofreSafety.org
Contact: Myla Reson myla.reson@gmail.com
Screening: Over Troubled Waters at CSUN
When:March 20, 2013, 7:00-9:00pm
Where: USU Theater, CSU -18111 Nordhoff Street., Northridge, CA 91330
What: Over Troubled Waters overviews a proposal the proposal to fast track a new $20-$50 billion water project that would deliver more water to corporate agriculture, fracking, and suburban real estate developers and put Los Angeles ratepayers on the hook for billions. In this visually striking documentary, Ed Begley, Jr. narrates the story of the battle being fought by the people of California to protect our water and to encourage fair water policies.
Contact: Alexandra Nagy, Food & Water Watch,anagy@fwwatch.org
Action: Direct Action Training Camp – THIS WEEKEND!
When: Sat, March 16 (Sun., March 17 if there is interest)
Where: CalArts (contact Peter for details)
What: I can offer the CalArts campus as a location. It boasts a surveillance/cop free culture, plenty of available space, and amenities (a cafe, a kitchen, free wifi, indoor plumbing). This action will go forward, should more than 6 people commit to it. Subject matter will include corporate research/targeting, non-violent direct action, media co-operation/self-reporting, and whatever else anyone feels is necessary.
Note, action specifics will not be discussed via email. Please call Peter if you have interest in participation and training.
Website: https://www.tarsandsblockade.org/weekofaction//
Contact: Peter Nichols, 419-344-7589, peternichols@alum.calarts.edu
Exhibit: SPILL - Photographs of the BP Oil Spill by Daniel Beltra
When: March 5th - April 21, 2013
Where: G2 Gallery, 11503 Abbot Kinney Blvd., Venice, Ca 90291
Website: https://www.theg2gallery.com/exhibits/spill/index.html
Action: Schools to Ring Bells in awareness of CO2 Levels
When: Monday, April 22 at 3:50 pm
Where: Union Ave Elementary - 150 S Burlington Ave, Los Angeles, CA 90057
What: Children at Union Ave. El. will send out a 42 second attention signal at 3:50 followed by a press conference. The 42 second alarm is to bring attention to 392 ppm CO2 levels. Fourth and fifth grade students in the Beyond Carbon Science Club will speak in Spanish and English about climate change, pollution, and renewable energy.
Website: beyondcarbon.org/35042-earth-day-2013.html
Contact: Scott Johnson ticktock1200@gmail.com
Call for Speakers: Earth Week at Mt. San Antonio College
When: Needed soon for week of April 22nd to April 26th
What: For Earth Week, the Environmental Action Group for a Livable Earth (E.A.G.L.E.) at Mt. San Antonio College will be hosting events on campus to promote environmental awareness. We are looking for passionate speakers/presenters interested in explaining environmental issues to our students from April 22nd to April 26th. Please let us know if you are available and have something to say!
Contact: EAGLE Mt. SAC eaglemtsac@gmail.com
Misc Event:
Action: Demonstration Against Air France for animal transportation
When: Sunday, March 16, 11-1pm
Where: LAX
What: 3rd Demonstration against *Air France* -- KLM, The largest transporter of animals used for vivisection. Join Empty Cages Los Angeles for a protest against Air France this weekend at the Los Angeles Airport (LAX) to demand that they follow in the footsteps of airliners like China Eastern and El Al and adopt a policy to not fly primates that are destined for vivisection labs.
Website: Specific details will be posted on emptycagesLA.com/ and facebook
Contact: Peter Nichols peternichols@alum.calarts.edu
Image: Big Stock Photo