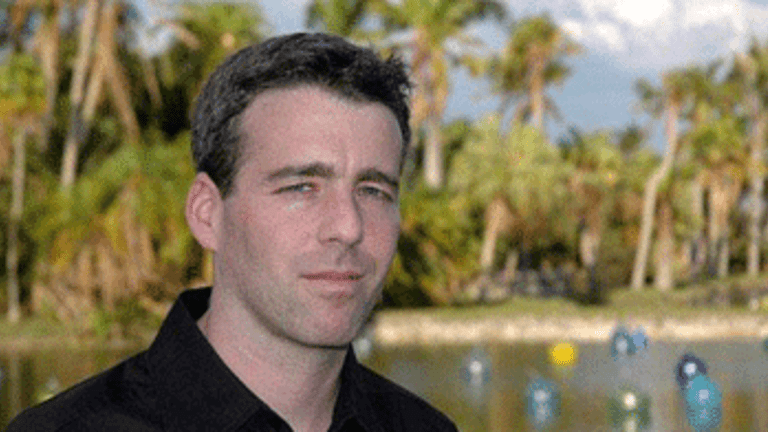 Obama's Big Green Building Blocks
Tom Hayden: Perhaps a deeper problem is the chronic culture of Washington and elite think-tanks, which has fostered a preference for neo-liberalism, and against New Deal state intervention, across partisan lines, from staffers up to decision-makers.
It is a historic fact that the Obama administration has done more for green energy than all previous presidencies combined. The facts are recounted in Michael Grunwald's fascinating The New New Deal, but as the author notes frequently, facts do not matter in politics anymore.
Facts do matter to environmental advocates, however, not only as they evaluate the November elections, but also as measures of where things stand in the actual process of social change. It is entirely possible to miss changes when they happen in a blur. When the changes are less than certain advocates demand, the changes therefore are assumed token. When they are bundled in massive legislation as a product of compromise, they are underestimated. When they are happening in the now, they are more visible in hindsight.
When the political circus is over, America will be left with more green building blocks than most could have imagined.
Without further qualifiers, here is what Grunwald found in three years of following the legislative initiative known as the stimulus package, or the American Recovery Act:
Just a decade after Bill Clinton proposed a $6.3 billion, five-year clean energy package that was "considered hopelessly unrealistic," Obama pushed $90 billion into the same sector with the stroke of a pen and leveraged an additional $100 billion in private capital;
The Recovery Act financed weatherization of 680,000 low-income homes, retrofitted 120,000 buildings for energy-efficiency, and installed ten million smart meters;
Renewable electricity doubled during Obama's first three years, while the number of wind, solar, and geothermal projects on federal lands rose from zero to 29;
Solar installations grew from 290 megawatts in 2008 to 1,855 megawatts by 2011;
An "astonishing" 7,000 megawatts worth of new solar projects were proposed by 2011;
State and local energy grants subsidized 400,000 LED streetlights and traffic signals;
The cost of electric vehicle batteries was cut in half;
Based on California's 1970s building standards, the Recover Act required governors to pledge new green codes, resulting in a growth from one (Washington, DC) to 23 states; the number of states adopting California standards jumped from six to fifteen;
In 2009, projections were that it would take two decades for wind power to grow from 25 to 40 gigawatts; instead it took two years;
Solar photovoltaic installations doubled in 2010 alone;
By 2011, the wind and solar industries employed 200,000 Americans, more than the coal industry, and the US became a net exporter of solar products;
Obama's stimulus funded 30 electric battery factories to support 500,000 plug-in cars by 2015- from scratch, plus $7,500 rebates for early purchasers, and a forty-fold increase in charging stations;
The government funded the first three cellulose biorefineries in Iowa, Kansas and Mississippi;
$150 million of stimulus money leveraged $600 million in private funds for initiatives like cogeneration projects to recycle waste heat into electricity at the country's largest medical center in Houston, and our largest steel plant in Indiana.
Credit for much of this largely goes to the scientific teams assembled by Energy Secretary Steven Chu, who draws on large numbers of Bay Area scientists familiar with the California model. The credit belongs as well to environmentalist leaders in Congress like Henry Waxman, to pioneering Gov. Jerry Brown, and to legions of environmental activists who have battled for decades. It is hard to progress in plant-based carbohydrates instead of fossil-based carbohydrates, what Chu calls becoming more efficient than photosynthesis, and harder to find the new that our power plants waste enough electricity to electrify all of Japan, but that is where we are.
Would we have been here already under a President Al Gore? Yes, we suffered a Lost Decade for renewables, and time lost is time that accelerates toward greater disasters. How did it happen then that Obama, the fabled communicator, was unable to tell a compelling story about these achievements?
It was a mistake that he abruptly fired his charismatic green energy "czar" Van Jones, although the Republican demonizing of Jones' revolutionary past would have been a chronic media distraction. A bigger media disaster was the bankruptcy of the solar energy firm Solyndra, which Grunwald explains as a not-infrequent capitalist calamity, but the Republicans used as a hammer against all green energy projects. Looking in the rear-view mirror, a Democratic super-consultant says Obama should have stuck to the theme of "rebuilding America," but that is hindsight.
Perhaps a deeper problem is the chronic culture of Washington and elite think-tanks, which has fostered a preference for neo-liberalism, and against New Deal state intervention, across partisan lines, from staffers up to decision-makers. It is little wonder that many, perhaps most, Americans have little faith in government stimulus. Right-wing populism has defeated Democratic centrism, with significant help from the media; for example, Americans believe Obama raised middle class taxes, in a recent poll, by a 52-19 margin, after he already had cut them. Biden prophetically is quoted as saying a Republican victory this November will usher in a new Know-Nothing era.
The author is hard on national liberals, from the civic activist Bob Borosage to economists like Paul Krugman to the billionaire funder George Soros, depicted as naively always wanting "more" with little acknowledgement of the changes underway. "The Left still accuses him of caving to the Tea Party, but it's hard to win a game of chicken outright when your opponents don't fear a crash." Grunwald believes that Obama carried the stimulus program to it $1 trillion limit and achieved more on every front than his critics are able to acknowledge.
Those offhand criticisms may only be designed to achieve "balance" for this centrist author, who after all is a national correspondent for Time. One might wish that he connected his analysis of the stimulus fight with the effect on the deficit of trillions spent on Iraq and Afghanistan with not a peep from Republicans this side of Ron Paul. But author has done enough to take on, indeed overthrow, conventional wisdom about the stimulus program.
If only Obama would appoint him press secretary through November. Grunwald would drive the mainstream media, not to mention the Republican candidates, into humorous circles of hypocrisy.
Tom Hayden
The Peace Exchange
Posted: Monday, 20 August 2012