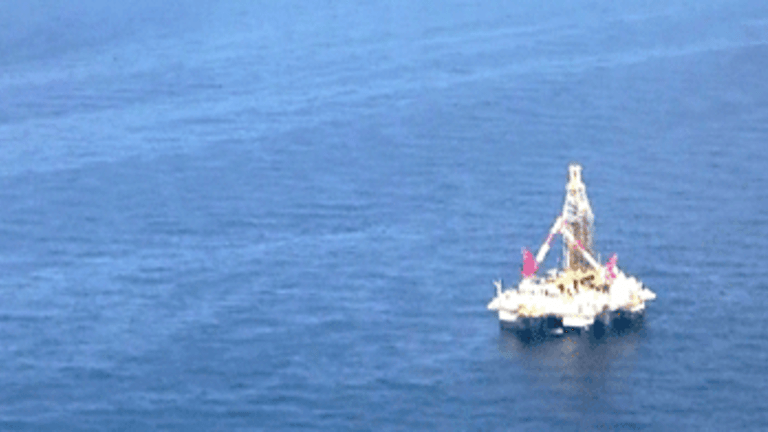 Gulf Coast Citizens Demand Oil Industry Oversight Council
Bonny Schumaker: While we can't undo the damage from the Deepwater Horizon, we clearly can and must do everything possible to prevent and prepare ourselves better for future negative oil impacts or disasters.
It was clear early on during the 2010 Deepwater Horizon disaster that complacency was an underlying cause, and that better oversight of offshore industry would be necessary. As oil continued to spew from the Macondo wellhead that summer, citizens across the Gulf region urged Congress and the Obama administration to establish a Gulf of Mexico Regional Citizens' Advisory Council (GoM RCAC), modeled after the highly successful RCAC formed in Prince William Sound, Alaska after the 1989 Exxon Valdez oil spill.
The SHORE Act ("Securing Health for Ocean Resources and Environment") was introduced in 2010 (S. 3597), in which Section 210 would have established the GoM RCAC. But industry pushback was so great that the act was not passed. In January 2011, the National Commission on the BP Deepwater Horizon Oil Spill and Offshore Drilling again endorsed the call for a Gulf of Mexico RCAC. But no government action was taken on that call, nor on our continued requests since then.
Today, the Deepwater Horizon government restoration program is setting up a citizens advisory committee, but one which will advise solely on the government restoration program and RESTORE Act spending. The GoM RCAC is entirely distinct from such a committee, with quite a different charter. The GoM RCAC is tasked with looking forward, with giving Gulf Coast citizens a legitimate voice in all aspects of oil and gas industry development in the Gulf of Mexico, including exploration, production, pipelines, shipping, spill prevention, spill response planning, and environmental monitoring. Both kinds of citizen advisory bodies are needed in the Gulf of Mexico, just as they were in Alaska.
The Oil Pollution Act of 1990 (OPA 90), which required the establishment of the Alaska RCACs, expressed the clear and strong intent of Congress to improve citizen oversight of the oil industry. For example, it stated:
The present system of regulation and oversight of [oil operations] in the United States has degenerated into a process of continual mistrust and confrontation. Only when local citizens are involved in the process will the trust develop that is necessary to change the present system from confrontation to consensus. One way to combat this complacency is to involve local citizens in the process of preparing, adopting, and revising oil spill contingency plans. A mechanism should be established which fosters the long-term partnership of industry, government, and local communities in overseeing compliance with environmental concerns in [oil operations]. Similar programs should eventually be established in other major [oil operations] in the United States….
This process has worked exceedingly well in Alaska, and we are overdue to have a similar process in place for the Gulf of Mexico.
In May of this year, citizen stakeholders from across the Gulf Coast met in New Orleans to revive efforts to establish the GoM RCAC. This time, instead of asking Congress to mandate industry cooperation, we simply invited Gulf of Mexico oil and gas industry companies to meet with us and give their inputs into our vision and plans. We invited key representatives from BP, Shell, ExxonMobil, ConocoPhillips, Chevron, Marine Well Containment Company (which in addition to the above five companies, also includes Anadarko, Apache, BHP Billiton, Hess, and Statoil), the American Petroleum Institute, U.S. Oil & Gas Association, Texas Oil and Gas Association, Louisiana Mid-&‐Continent Oil & Gas Association, and the Texas Independent Producers & Royalty Organization. We also invited representatives from key US government agencies -- the US Coast Guard, EPA, Department of Commerce, NOAA, Dept of the Interior, and the Army Corps of Engineers. All of them declined our invitation, citing unavailability or, in a few cases, stating that they did not think such a council is needed.
The GoM RCAC is envisioned to be a mechanism to enhance engagement, communication, collaboration, and trust among the Gulf of Mexico oil industry, federal and state governments, and all citizen stakeholders whose lives carry potential for substantial impact from oil industry operations. These representative citizen stakeholders will include fishermen, tourism operators, environmental advocates, scientists, and local governments and communities including indigenous people, faith-based groups, minority groups, and so on. The GoM RCAC will fund research on issues of highest importance to citizens – the use of dispersants and their alternatives, human health, fisheries, oil spill prevention and response, and more. The Council will operate autonomously rather than under the direction of either government or industry. It will have its own budget and paid staff, and it will function for as long as oil industry development continues in the Gulf of Mexico.
The proposed budget for the GoM RCAC is at least $10 million per year, to be funded from the existing federal Oil Spill Liability Trust Fund (OSLTF) -- which currently has over $2.7 billion from a nationwide 8-cents-per-barrel fee on oil. (The Alaska RCAC receives $4 million per year directly from the oil industry.) The cost for the RCAC thus will not be borne by Gulf of Mexico oil operators directly.
While we can't undo the damage from the Deepwater Horizon, we clearly can and must do everything possible to prevent and prepare ourselves better for future negative oil impacts or disasters. Citizens of the Gulf Coast must be empowered and given a legitimate voice to help ensure safe management of the Gulf of Mexico oil industry. The GoM RCAC is a constructive and reasonable way to accomplish this.
A working RCAC benefits everyone -- it lowers the risk of future pollution incidents as well as costly future litigation, it improves future spill response preparedness, and it builds trust and communication with local citizens. It fits perfectly into the picture of proper corporate responsibility.
Citizens across the Gulf Coast are calling again for our congressional delegations to immediately and vigorously re-introduce Section 210 of the 2010 SHORE Act (S. 3597) to mandate establishment of the Gulf of Mexico Regional Citizens Advisory Council (GoM RCAC).
None of us can afford to accept "No" for an answer, any longer.
Bonny L. Schumaker, PhD
On Wings of Care
Tuesday, 9 July 2013