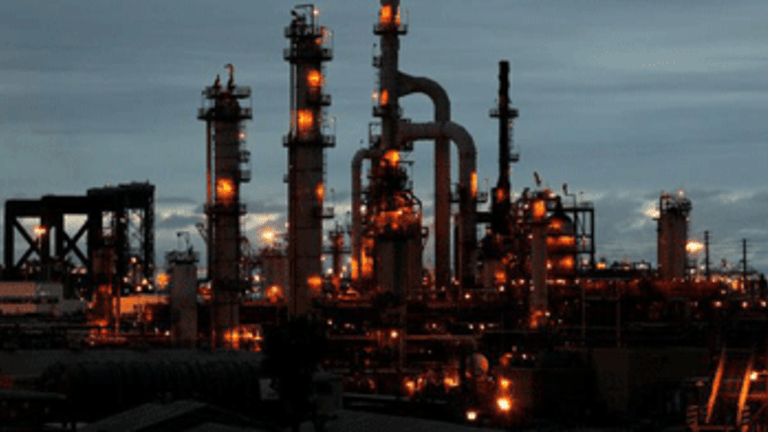 Valero Moves to Ship Tar Sands By Rail into LA Harbor
Jack Eidt: Valero Energy seeks permits for large-scale shipments of low-quality tar sands oil via rail into their Port of Los Angeles refinery, without any public comment or disclosure.
Valero Energy Corp intends to construct a 50-car rail unloading system to import 60,000 barrels of tar sands diluted bitumen (dilbit) per day into their Ultramar Wilmington Refinery in the Harbor Area of LA. This proposal would potentially exchange more than 76% of its refinery input from conventional crude to dilbit. 
A coalition of climate, environmental and social justice activists led by Tar Sands Action SoCal, are petitioning that AQMD conduct an open and transparent process on the Valero project, with public participation in an environmental review process. 
The Natural Resources Defense Council (NRDC) and Communities for a Better Environment requested in April 2013 an inquiry as to the impacts from refineries already processing the semi-solid form of oil have increased their noxious emissions and raised risks of accidental spills and accidents. They called upon the Southern California Air Quality Management District (AQMD) to evaluate the effects on health, air quality, safety and the climate of refining the heavy Canadian crude, which requires intensive processing to remove higher levels of sulfur to meet U.S. standards. Now that the application has been released [albeit redacted to protect their "trade secrets"], the community must be brought to the table.
Impacts of Transporting, Refining and Burning Tar Sands
This local battle is part of the larger campaign against heavy Canadian crude that has stalled the Keystone XL pipeline project, which would carrytar sands oil to the Gulf of Mexico. In fact, the delays in approvals of the KXL, based on the unprecedented protest against this form of climate-disrupting and ecosystem-threatening unconventional fossil fuel, has led the oil industry to explore numerous avenues to bringing their toxic product to market.
The Athabascan Tar Sands of Alberta, Canada. These deposits of sand saturated with bitumen, contain twice the amount of carbon dioxide emitted by global oil use in our entire history. Photography By Garth Lenz
Accidents. Given the highly corrosive nature of sulfur-rich bitumen, accidents have become more common. The dangers of hauling a toxic and flammable product through winding mountain passes compounds the dangers. Consider the horrific explosion of an oil train in Canada's Lac-Megantic, Quebec, where 42 people were killed. In March 2013, a train derailed in Minnesota, spilling 15,000 gallons of Canadian tar sands crude. What about last year's pipe failure in at the Chevron Richmond Refinery that sent more than 15,000 local residents to area hospitals. Significantly increasing supplies into the refinery could make corrosion-related accidents more likely and pose a unique set of pollution and safety related risks to both local communities and refinery workers.
Air Quality. Los Angeles communities experience higher rates of asthma, because they breathe some of the most polluted air in the country. Of particular concern is the low-income community of Wilmington, an LA Harbor suburb surrounded by five oil refineries and long decried by social justice groups as a "sacrifice zone" of commerce and toxic pollution. Many studies have found that refining dilbit releases into the air greater concentrations of pollutants such as sulfur dioxide, various heavy metals, and other harmful pollutants.
The main danger is that tar sands refineries emit significantly higher amounts of sulfur dioxide, which is linked to wheezing, chest tightness, overall reduced lung function, cardiovascular issues, and respiratory weakness. Sulfur dioxide is especially dangerous for people who have preexisting heart and lung conditions. — ForestEthics
In addition to Valero, Phillips 66 Co. and Tesoro Corp also have announced plans to use rail cars to bring in more Canadian tar sands, with as yet no public process to evaluate the impacts of this move.
Climate Disruption. Refining and burning tar sands also produces more greenhouse gases than liquid crude, and will have implications in further destabilizing the climate. As former NASA scientist Dr. James Hansen famously stated, the planned quadrupling of tar sands oil extraction in Canada would mean "game over for the climate." Moreover, regional increases in carbon pollution will make it harder for Southern California to meet requirements of the state's global warming law, AB 32, which seeks to reduce emission levels by creating a market that puts a price on greenhouse gas emissions. Owners of power plants and factories buy and sell permits to release the gases into the atmosphere, but oil companies are not required to announce the sources of their crude.
Petcoke. The coal-like waste product produced in high volumes from tar sands refining, petroleum coke causes significant issues with toxic dust for already environmentally-compromised communities. The issue of petcoke hit the national media spotlight when piles appeared along the Detroit River after a similar expansion of tar sands refiningbegan at the nearby Marathon refinery. BP's Whiting refineryproduces 6,000 tons per day, which is being dumped in massive piles near homes on Chicago's southeast side. Moreover, new regulatory documents point to similar issues in Lima and Toledo, Ohio (the Detroit piles ended up somewhere in Ohio…nobody is saying exactly where).
Petcoke can be used as a cheap fuel for coal-fired power plants, yet it releases 53.6 percent more CO2. "Petcoke is the coal hiding in the tar sands," said Lorne Stockman, research director for Oil Change International.
Environmental Review with Full Disclosure and Public Participation
Any proposed changes to the refineries that could significantly increase pollution should be evaluated carefully through an open process that encourages public participation.
The Air District has the authority to conduct a public comment period on permits that could result in significantly higher levels of air pollution. Tar Sands Action SoCal and their coalition encourage the district to do the following:
Conduct an open and transparent evaluation process, including accepting public comment on the proposed crude-by-rail facility,
Increase public participation by widely publicizing the public comment period, and
Release all relevant information related to the project for public review.
While AQMD has been chosen as the lead agency, the City of Los Angeles must get involved, and accelerate the process for doing a publicly transparent California Environmental Quality Act impact analysis, despite Valero's payment of a 50 percent surcharge for an expedited review.
No Public Input. To date, there has been no public input in the process. Valero's application indicates a request to start construction by February 1, 2014. Valero indicated on their application that their maximum throughput, refinery equipment, and energy demand would not change from the proposed project. Furthermore, they claim no increase in combustion emissions, which emit less than 30 pounds of volatile organic compounds per day. Yet, these claims must be evaluated through objective study. Yet, Valero has maintained that all other correspondence, supplemental reports and documentation, and other information vital for analysis of potential impacts of the facility, should remain confidential.
It is imperative that the public be allowed to evaluate this project's effects on health, air quality, safety and the climate. In the coming weeks, Tar Sands Action will be taking the petition to AQMD, which includes a letter signed by a coalition of national, regional, and local environmental and community organizations.
Jack Eidt
Wildertopia
Friday, 18 October 2013