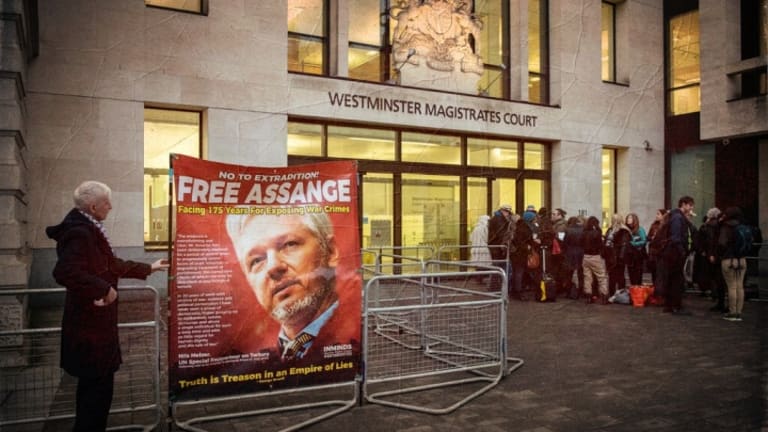 Assange Survey: Verdict First, Then the Trial
This past Monday, the Los Angeles Branch of the Assange Defense Committee hosted a discussion of Julian Assange's long battle to avoid extraction to the United States—and likely trial and incarceration—as well as the larger First Amendment and political prisoner rights issues involved.
Although a British magistrate recently rejected the American effort to extradite the Wikileaks founder to the U.S., she did so citing the deplorable conditions in American prisons that would pose a risk to Assange's health. However, she did not deny the U.S. government's legal claims, nor did she grant bail to Assange, who still sits in Belmarsh Prison.
Take the quick survey to tell us how you think the Assange drama will play out.
Jody Armour—Roy P. Crocker Professor of Law, University of Southern California, and author of N*gga Theory: Race, Language, Unequal Justice, and the Law
Marjorie Cohn—Professor Emerita, Thomas Jefferson School of Law; editor and contributor to Cowboy Republic: Six Ways the Bush Gang Has Defied the Law
Moderator: Sharon Kyle, Publisher, LA Progressive
Hosted by the Los Angeles Branch of the Assange Defense Committee. Cosponsored by The Courage Foundation and LA Progressive.