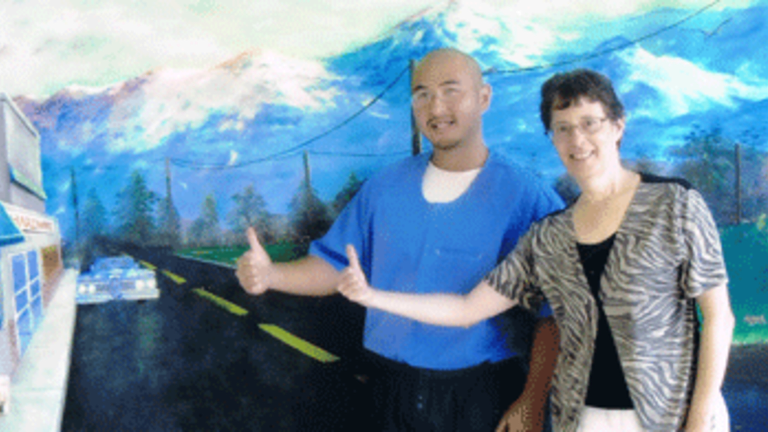 Author Spotlight: Diane Lefer
Dick Price: Aside from writing nine published books, Diane Lefer has picked potatoes, typed autopsy reports, surveyed parolees and drug addicts about their sex lives, and taught creative writing to gang-bangers.
LA Progressive author, playwright, and LA-based activist Diane Lefer has lived a rich and varied life:
"Aside from writing nine published books, I've picked potatoes, typed autopsy reports, surveyed parolees and drug addicts about their sex lives, and taught creative writing to gang members as well as, for twenty years, to graduate students in the MFA in Writing Program at Vermont College," she says.
Her wide-ranging experiences are reflected in the first-hand reports she publishes with the LA Progressive, which often focus on the daunting challenges faced by the underprivileged in our society, as with these examples:
Diane relishes the feedback she gets from readers. "I get a lot of emails from people who've read my articles about the juvenile injustice system--families and friends of kids who are locked up or facing court proceedings, but also from professors and instructors all over the country who are teaching courses on criminal justice or advising students who are thinking of going into public interest law," she says.
Often these contacts ask for information and updates about the subjects of her research.
"I am so encouraged and inspired to learn that people working in the field throughout the US in big cities and small rural towns are all concerned about what's happening to our youth and want to play a role in reforming the system," she adds.

Diane feels a special affinity for Latin America, its people, culture, and stories.
"I was drawn to Latin America first by its literature, then by its social movements," she says. "I dropped out of college and went to live in Oaxaca, Mexico, where I was inspired by extraordinary people who dedicated their lives to social justice, health, and education for the indigenous people and the poor.
"Mexico feels like family, and that led me to volunteering as interpreter and legal assistant for immigrants in our abysmal detention centers."
Out of these interests arose her collaboration with Hector Aristizabal, with whom she wrote the play Nightwind, about his arrest and torture by the US-trained military in his native Colombia, and the book The Blessing Next to the Wound.
"We continue to work on juvenile justice issues and it looks like we will have funding to be in Colombia in May for peace and justice work and to participate in a Theatre of Peace Festival in Barrancabermeja," she says.
After memorizing "A Midsummer Night's Dream" as an 8-year-old child, which she would recite at recess, Diane had a rare early inspiration that contributed to her eventual career choice.
"My teacher said Shakespeare was inappropriate for children. Another kid said her parents told her Shakespeare hated Jews. I went home and lay on my bed crying," Diane says. "Shakespeare came and sat beside me and told me it was OK. He looked just like his picture except he was green. When people try to tell me "Shakespeare" didn't actually write the plays, I know they are wrong. I've met him."
Currently, Diane is focusing on her primary vocation as a fiction writer. Her most recent short-story collection, California Transit, received the Mary McCarthy Prize and was published by Sarabande Books. She is now working on a new novel and seeking a publisher for one she's completed. She has a clear-eyed view of what she hopes to accomplish with her writing.
"Policy wonks reach the head without the heart. Today's media and the demogoguery of the right wing reach the gut and mobilize the mob," she concludes. "I wish to reach people's emotions without overriding their capacity for reflection and thought. Unless a story touches the emotions, it's easily forgotten as our eyes glaze over faced with one atrocity after another in the news."
Readers can look for Diane's reports on social justice issues in Los Angeles and from Latin America.
Dick Price
Editor, LA Progressive