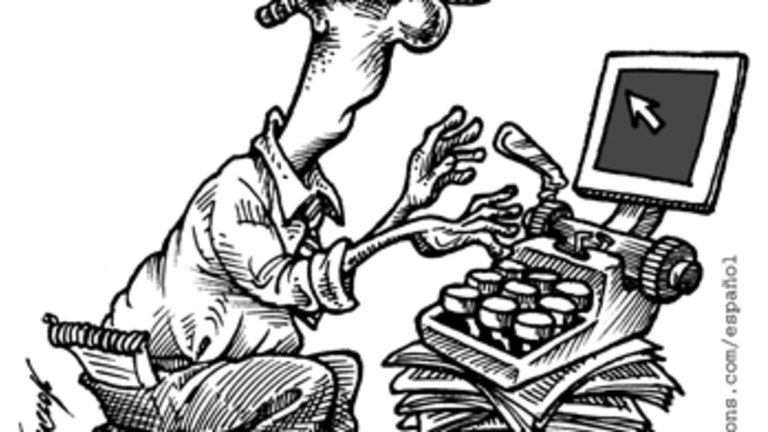 Want Better Press? Be Better Press
Stephen Box: Be the story, tell the story, and cultivate a relationship with local journalists so that they call you when they are digging for information
Jim Newton's recent editorial in the LA Times paid tribute to a decade of Neighborhood Council struggle and stirred two responses from those embroiled in LA's civic engagement battle.
Some folks were tickled to find LA's Neighborhood Council system given a nod by Newton, a longtime observer of LA's Charter reform movement and LA's grassroots efforts to activate its "95 neighborhoods in search of a city." Others were quick to criticize Newton, exclaiming "A column on NCs and no perspective from any one on an NC? Really?"
There are a couple of kinds of complaints that are common when it comes to coverage from the local press, "How come we can't get any press?" and "You call that good coverage?"
When Newton takes a look at Neighborhood Councils and the last decade of civic engagement, he opines "they have yet to prove either as revolutionary as their backers hoped or as obstructionist as their opponents feared."
He might have added that Neighborhood Councils are simply not good press.
One critic of Newton's editorial takes him to task saying "To be blunt, I understand that rolodex reporting, strawmen conflicts, and he said/she said commentary is part and parcel of daily journalism; it is also why paid circulation of dailies has crashed."
I would contend that if Neighborhood Councils want better press, they need to be better press and here are three ways to make that happen.
First, be available. A journalist with a deadline is hard pressed to quote Neighborhood Council leaders if they don't take phone calls. Granted, there are typically email contacts on each Neighborhood Council website but print media works a little faster and anyone with a story to tell has a spokesperson who will take calls and forward information.
Neighborhood Councils that want great press need to be available.
Second, be quotable. Journalists, even the "he said/she said" variety, simply need quotes that want to be read. Neighborhood Commissioner Douglas Epperhart has been quoted more than a few times on many topics and he attributes it to his ability to speak in full sentences that include an interesting word. "It was great!" is not a newsworthy but "They were feisty and opinionated!" will turn up in print.
Neighborhood Councils that want great press need to be quotable.
Finally, be good press. Journalists love great stories, ones that feature a hero, a struggle, the risk of failure, and an against-all-odds outcome. If Neighborhood Councils want great press, they have to be great press. Be the story, tell the story, and cultivate a relationship with local journalists so that they call you when they are digging for information, when they need a quote, and when they are in search of the next big story.
In other words, some stories write themselves and if Neighborhood Councils want to get credit for their hard work, it is imperative that they become great press instead of simply standing by and wondering why they get left out.
Stephen Box
Citywatch
Posted: Tuesday, 10 July 2012