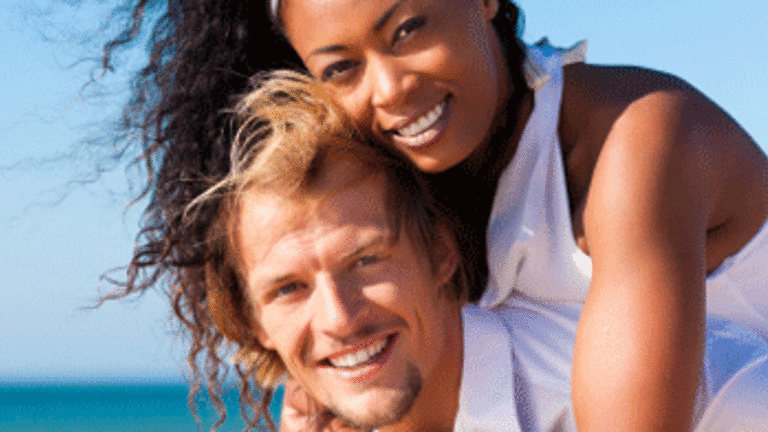 Top 10 Most Read: The Coming Revolt
This week, Fordham professor Mark Naison's article "The Coming Revolt: When Will the Sleeping Giant Awake?" took top honors as the week's most read piece.
This week, Fordham professor Mark Naison's article "The Coming Revolt: When Will the Sleeping Giant Awake?" again took top honors as the week's most read piece. Right behind him was Black Commentator Executive Editor David Love with two pieces, Interracial Marriages Break Records and The White Working Class Was Bamboozled. Both Mark and David are familiar faces in the LA Progressive's Weekly 10 Most Read articles lists. They're both superb writers and lifelong activists. We are honored to publish their work here.
A word about these Top 10 lists. Our point in publishing these lists isn't to rate the authors who publish their work with us. This isn't America Idol, the Daytona 500, or the Oscars, where only one person wins the ultimate prize.
Rather, we provide this service in part to show you what your fellow readers have found most interesting. More importantly, in publishing three dozen articles every week, we know you have busy lives and plenty to read already. We hope that you will glance down the list and find a gem or two that might have slipped past you during the week.
Let us know if this service works for you. You can comment on this post or email us at dick_and_sharon@yahoo.com.
-- Dick Price & Sharon Kyle, Editor and Publisher, LA Progressive
LA Progressive's 10 Most Read Articles
February 18 – 25, 2012 
1. The Coming Revolt: When Will the Sleeping Giant Awake?Mark Naison: You cannot beat down and repress such a large number of people without generating a response. Where it comes, and when it comes may be a mystery, but come it will. And when it does, it will shake this nation to its foundations.
2. Interracial Marriages Break Records. David Love: Over one-third of people say that a relative is married to someone of a different race, and nearly two-thirds say it would be fine if a family decided to marry someone of a different race or ethnicity.
3. The White Working Class Was Bamboozled. David Love: If Stockholm Syndrome relates to the feeling of empathy that kidnap victims have with their captors, then certainly what we are witnessing today is a Stockholm Syndrome of those on the losing end of American capitalism.
4. The Decline of Women in America. Nomiki Konst and Lindsay Bubar: In 2012, women are seeing vicious attacks on basic (some might say "unalienable") rights. How did this happen? How, in the 21st century, are we having conversations that move the debate further away from equality?
5. Walmart in Chinatown: There Goes the Neighborhood. Aiha Nguyen: LA's Chinatown is built on small business and Walmart would be in direct competition with the local markets and shops that already serve the local population.
6. Santorum, Gingrich, U. S. Bishops, Catholic Women, and Birth Control. Walter Moss: The main reason that Obama is not at "war" with the Catholic Church is that the U. S. bishops ARE NOT the Catholic Church in the United States.
7. Why Conservatives Suddenly Hate Cars. Steve Hochstadt: Karl Rove and John Boehner agree on this: We hate Obama. Obama helped Detroit. A union is involved. The revival of American cars is a Democratic success story. So take your Detroit jobs and shove 'em.
8. The Gas Wars.Robert Reich: Nothing drives voter sentiment like the price of gas – now averaging $3.56 a gallon, up 30 cents from the start of the year. It's already hit $4 in some places. The last time gas topped $4 was 2008.
9. Occupy Birmingham. Jim Rhodes: The mainstream press has been critical of Occupy's "failure" to provide alternative solutions, but I assure you they are being developed in spite of the built in mechanisms that guarantee failure.
10. How Greece Could Take Down Wall Street:Ellen Brown. As Aristotle told this ancient Greek tale, Midas died of hunger as a result of his vain prayer for the golden touch. Today, the Greek people are going hungry to protect a rigged $32 trillion Wall Street casino.