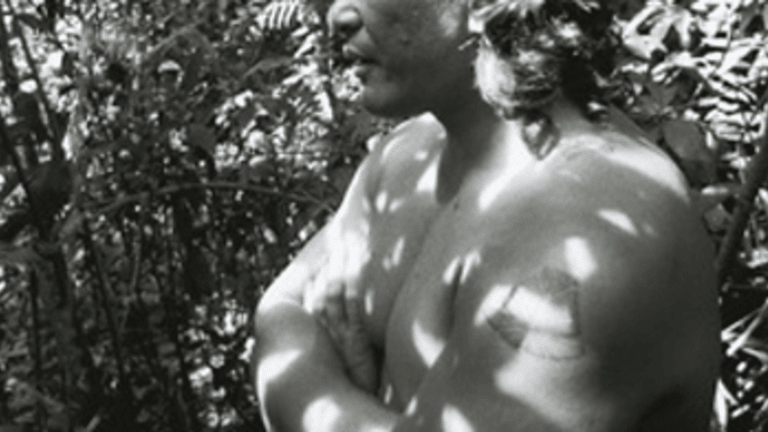 Top 10 Most Read Led by Hawaiian Sovereignty Movement
Ed Rampell's introduction to our series on the "Hawaiian Sovereignty Movement" was LA Progressive's 10 most read articles for the week running from January 14 to 21st.
Ed Rampell's introduction to our series on the "Hawaiian Sovereignty Movement" led LA Progressive's 10 most read articles for the week running from January 14 to 21st. As Ed's article says, we will run a series of articles about this movement, leading up to showing of Catherine Bauknight's Documentary, Hawaii: A Voice for Sovereignty.
Ed is our colleague on Hollywood Progressive, the companion to LA Progressive that we publish to cover cultural issues from a progressive standpoint. Ed is an LA-based film critic and historian whose play and film reviews regularly appear in Hollywood Progressive. A native New Yorker, he also spent decades living in a series of Pacific Island -- Hawaii, Samoa, Palau, and Tahiti, among them. Ed has also written Progressive Hollywood, A People's Film History of the United State.
We also draw your attention to Kathleen Peine, a newcomer to our pages whose "Just Not Enough Water" cracked this week's top ten. Kathleen came to us through Gary Corseri, another fine literary writer who occasionally graces our pages. We're delighted by Kathleen's work and hopes she contributes more.
-- The Editors
LA Progressive 10 Most Read Articles
Published January 14-21
1. The Hawaiian Sovereignty Movement, Ed Rampell: A century after the deposing of Queen Liliuokalani, these Polynesians have become an oppressed, landless, and often homeless, minority in their own ancestral homeland. Yet, a revived Hawaiian Sovereignty Movement is fighting for native land and cultural rights.
2. How Attacks on Teachers Will Impact All Our Lives, Mark Naison: The attack on Teachers Unions has been driven by foundations and funding sources traditionally associated with the Democratic Party and has been enthusiastically endorsed by the Obama Administration.
3. Progressives Support for Obama Substantial, Not Overwhelming, Dick Price: As we gear up for the long march to November's election, many of us are struggling with this choice about the Obama campaign, prompting us to launch our LA Progressive survey last Saturday.
4. Just Not Enough Water, Kathleen Piene: Every comment from the parade of jackals running for executive office this year, every hypocritical utterance makes me wish the hot water in my shower could run for hours because that's the only way I can think of to wash the rank nasty off me after being exposed to such filth.
5. UN Parties While Congolese Villagers Suffer,Georgianne Nienaber: The fact-finding report from the United Nations documents the atrocities. Rapes and brutilizations designed to terrify the civilian populations in the remote region of Walikale have succeeded brilliantly.
6. Reconstructing King: Justice Is Not Everything to Everybody, Anthony Samad: We posture King and prostitute his memory wearing t-shirts in parades and attending chicken dinners. We run from the very things he stood for. We run from economic subjugation.
7.Free Enterprise on Trial,Robert Reich: The Right's blather about free enterprise risk-taking has it upside down. The higher you go in the economy, the easier it is to make money without taking any personal financial risk at all. The lower you go, the bigger the risks.
8. Michelle, Hillary, Elizabeth, Brent Budowsky: Elizabeth Warren is the honorable, principled, unbought, unbossed and incorruptible champion of the men and women of the 99 percent.
9. Most Vulnerable Angelenos at Risk, Stephen Box: Dying young is a tragedy, but it pales in comparison to the real tragedy which is growing old in a city that takes you for granted and doesn't have a plan for you in case of an emergency.
10. Buy Local: Eat at BJ's,Steve Hochstadt: The lesson for all of us is that we do better for ourselves and our communities if we patronize small businesses and use local tax dollars to encourage local entrepreneurs, not big boxes.