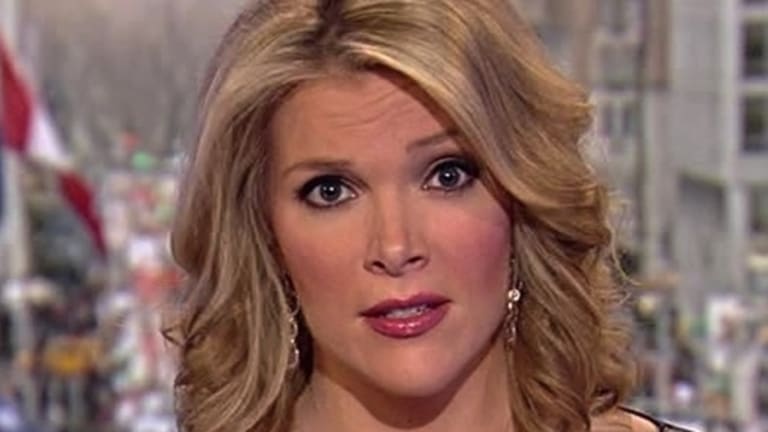 Megyn Kelly on Santa's Race
Brent Budowsky - the teachings of Pope John Paul II and Pope Benedict, make it clear to me that Santa is, in fact, a liberal populist
Fox News host Megyn Kelly, for whom I have great professional respect, recently suggested on her show that Santa Claus is white. Kelly is wrong.
Even a brief reading of the latest teachings of Pope Francis, which closely follow the teachings of Pope John Paul II and Pope Benedict, make it clear to me that Santa is, in fact, a liberal populist.
This view is reinforced by our recent celebrations of the 50th anniversary of the Rev. Martin Luther King Jr.'s "I Have A Dream" speech. It is clear to me that Santa voted for President Obama over former Gov. Mitt Romney, whom I compared in 2012 to Marie Antoinette, who bears no resemblance to Santa because of his elitism.
Santa also favors bringing back Glass-Steagall and breaking up big banks, based on the latest apostolic paper issued by Francis. In fact, based on Benedict's teachings, Santa would also testify in favor of a transaction tax on big banks and new government regulations of the banks.
Fox News is on a roll. Recently, host Bill O'Reilly wrote a book suggesting some of the New Testament is wrong. Excuse me? And the right called Obama the Messiah? Kelly has recently said that when she made her comment about Santa, her tongue was in her cheek. I will take at her at her word. Fair enough.
Who knows, this could be a trend. Perhaps when Sarah Palin or others on the right fiercely proclaim about the "war on Christmas" they will include their admiration for the teachings Francis or propose to O'Reilly that he show a little more modesty before suggesting his book is right and the New Testament was wrong.
As for me, in the spirit of Christmas, I will cut the right a break today. Santa should belong to everyone. To my knowledge Santa did not testify before the House or Senate banking committees, so for today I will further research the matter and put on hold my thoughts about Santa supporting bank legislation. Santa does belong to everyone.
So, if you are hoping to receive a special present for Christmas, give your wish to Santa, and she just might put something naughty and nice under your tree this year.
Brent Budowsky