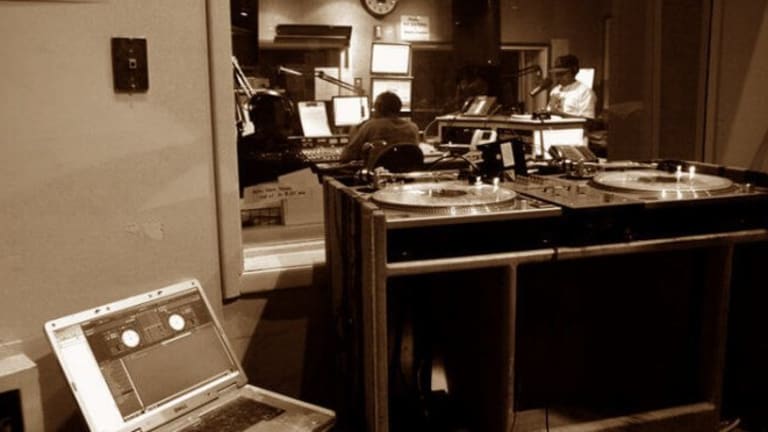 Pacifica Issues Taken to Attorney General Becerra
Michael Novick: Since KPFK went to a "strip-programming" model about a decade ago, with gate-keepers controlling access to the airwaves and limiting free speech and community engagement, its audience has been cut in half.
Concerned about possible financial malfeasance, a flawed election process, and the gentrification of the airwaves, members of Pacifica Foundation's KPFK radio station and national allies on January 8 filed a complaint with California Attorney General Xavier Becerra, whose office has oversight of California non-profit corporations. A simultaneous press conference was held, covered principally by Spanish-language media.
Pacifica fills a unique role as a radio network featuring progressive views, free of corporate influence. The Grassroots Community Radio Coalition, a lead complainant, has launched a campaign with its allies to restore transparency and accountability and is seeking assistance from the Attorney General to remedy violations of the Foundation bylaws and irresponsible governance practices that endanger the survival of this 71-year-old progressive foundation and radio network:
Acting contrary to the advice of its CFO, its General Counsel, and its Auditor, the Pacifica National Board (PNB) majority took out a $3.2 million loan and refuses to reveal to Foundation Members the loan details or to produce a repayment plan. This followed on the heels of a bridge loan, possibly involving self-dealing, that paid off a smaller debt to the Empire State Building real estate trust that threatened to sink the Foundation after a court ruling allowing that creditor to seize any and all Pacifica accounts to obtain payment.
Acting contrary to Pacifica bylaws, the PNB majority passed a motion that would illegally extend their own terms as Directors.
Acting contrary to the professional National Election Supervisor's decision to terminate the election because it would be impossible to fairly conduct the long-delayed board elections due to inadequate membership records, and lacking a plan to remedy the cited deficiencies, the PNB majority nevertheless directed Pacifica's Executive Director to proceed with elections. This forced out the NES, whose replacement has now also been terminated and replaced.
Acting contrary to its own acknowledgement of a conflict of interest, and despite a bylaws-compliant election timeline recommended by the second NES, the PNB majority violated the bylaws again by repeatedly setting its own timelines, which changed the qualification status of candidates as well as voters. The timeline was recently changed yet again by the third NES, including another retroactive date change for qualifying as a member or voter. The new NES also disqualified Sharon Brown, a Black female LSB candidate here in L.A. because she had previously been removed (improperly, according to a court ruling) from the KPFK LSB and the Pacifica National Board.
Pacifica governance is directing program changes to gentrify the airwaves, counter to the Pacifica Mission, endangering the Spanish-language and other community-based programming. Jerry Quickley, the Black "unimbedded" journalist and poet who has been one of KPFK's most popular hosts and effective fundraisers, was terminated and removed from the air. Spanish language programming is pushed off the air during incessant fund-drives, and is threatened by the new Executive Director's plan to "strip" program most of the day and restrict most community-based shows across the network to the same few hours currently occupied by Spanish-language programming at KPFK, thus potentially setting up a battle over crumbs among Black, Spanish language, indigenous, Asian, women's, and LGBTQ programmers.
Since KPFK went to a "strip-programming" model about a decade ago, with gate-keepers controlling access to the airwaves and limiting free speech and community engagement, its audience has been cut in half.
Since KPFK went to a "strip-programming" model about a decade ago, with gate-keepers controlling access to the airwaves and limiting free speech and community engagement, its audience has been cut in half. The station has muted opposition to so-called "humanitarian" wars by the US and in some cases aired speakers advocating for US intervention in other countries in the "Middle East" and Central and Latin America, without countervailing views. It has lost touch with a whole new generation of creative resistance locally.
The violations of the democratic rules of elections and governance are designed to keep listeners and staff from exercising their voice and vote. Carried out mostly in secrecy, the decisions of the self-serving Board majority threaten the survival of the Foundation and prevent the stations from fulfilling their mission to serve the community and the cause of free speech, peace and justice.
GCRC has proposed a number of remedies to the Attorney General, including appointing an independent elections professional to take over running the Pacifica elections, mandating the production of an accurate and current list of all listener and staff members of the Foundation, enjoining the PNB directors from extending their own terms, and requiring that the PNB activate the Bylaws-required Committees of Inclusion at each of the stations, which are empowered to assure that under-represented communities are equitably involved in programming, staffing, management and governance of the five Pacifica stations, KPFA in Berkeley, KPFK here in Southern California, KPFT in Houston TX, WBAI in NYC and WPFW in Washington DC. Allies from all the other stations, where similar problems persist, have been involved in drafting these proposals, leading to the formation of a National Coalition for Accountability at Pacifica.
The Grassroots Community Radio Coalition brought these concerns and proposed remedies to the attention of the Attorney General. Grassroots candidates are running under protest in the improperly scheduled elections in order to bring these issues of financial mismanagement, illegality, and a lack of accountability or responsiveness into the light of day, and to activate the listeners. Supporters of Spanish Language programming and of Jerry Quickley's show have scheduled a get-together at KPFK, 3729 Cahuenga Blvd West in Studio City for Saturday, January 12 at 11:30, prior to a scheduled meeting of KPFK's new program director with the programmers, where more changes are expected to be announced. More information is available at www.gcrc-socal.org.
Founded in 1947, the Pacific Foundation is a public benefit nonprofit that operates radio stations in Los Angeles, Berkeley, New York, Washington D.C. and Houston, and shares content with more than 200 affiliate community radio stations around the US and in Puerto Rico. Pacifica is located in the digital, entertainment, energy, political and financial capitals of the US, all areas with huge and growing populations of young people of color, facing human rights crises of gentrification and displacement, police violence, homelessness and other issues. Community involvement to enable KPFK and its sister stations to live up to their potential to shape political dialogue and tap the creative energies of actual and potential listeners is essential.
Michael Novick
Michael Novick is a former KPFK Local Station Board chair and treasurer, a former Pacifica National Board director and treasurer, and current candidate for the LSB. He is a long-time anti-racist and trade union activist, a movement journalist and published author, editor of Turning The Tide and on the staff of Change Links. He has been a listener-sponsor member of Pacifica stations in NY, the Bay Area and southern California for decades. He is active in Anti-Racist Action, Interfaith Communities United for Justice & Peace, and IfNotNow, as well as around police and prison abolition. He can be reached at antiracistaction_la@yahoo.com