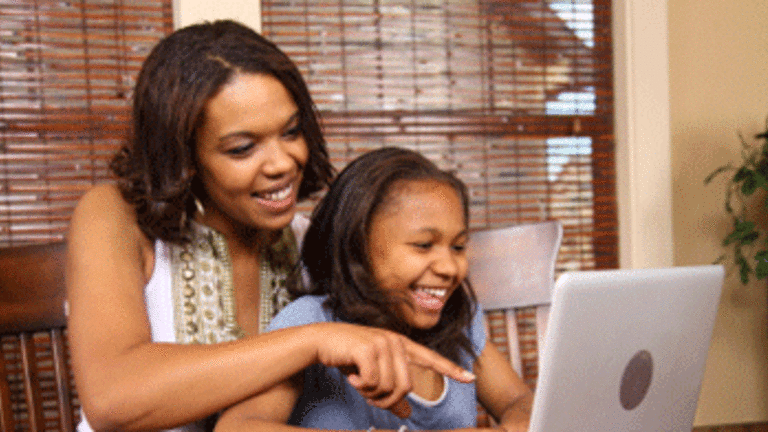 Real Net Neutrality
Sharon Kyle: Our democracy depends on Net Neutrality. We urge you to learn more about Net Neutrality by clicking "Save The Internet"
[dc]S[/dc]ave the Internet - Our democracy depends on it. We urge you to learn more about Net Neutrality by clicking "Save The Internet".
It's Saturday afternoon in Los Angeles. My husband, Dick, and I are seated at our desks in the home office we share -- each writing articles for tomorrow's distribution of the LA Progressive. This has become our weekly pattern. He's writing about the LA Sheriff's race. I'm writing the article you are reading about saving the internet.
Each week we attend at least one of the events we publicize in Progressive Events. During the events, we generally take notes, then report on the event in the following week's LA Progressive. Last week, we attended the All-In presentation on the impact the increase in racial and ethnic diversity will have on our economy. The articles we post in the LA Progressive cover topics like this and much more. If you're reading this you probably already know what the LA Progressive covers. In fact, there are a few hundred thousand of you out there who are regular readers of the publication. We thank you and we also thank Net Neutrality because without it we couldn't afford to do this work.
But guess what? If the powers that be have their way, you might not have access to this site for much longer.
The Federal Communications Commission is proposing rules that would kill — rather than protect — Net Neutrality and allow rampant discrimination online.
Under these rules, telecom giants like AT&T, Comcast and Verizon would be able to pick winners and losers online and discriminate against online content and applications.
We must stop the FCC from moving forward with these rules.
We have to put political pressure on the FCC. Many lawmakers have already weighed in, but we need more to do so this week. Please call your senators and tell them:
"I'm a constituent and I need you to call the Federal Communications Commission to tell them to 'reclassify' the Internet as a telecommunications service, and restore Net Neutrality regulations. The so-called "fix" that they're proposing undermines Net Neutrality."
It'll really just take a minute or two. If you live in California, please call:
Senators Dianne Feinstein and Barbara Boxer
And you can reach them here:
 Sen. Feinstein - (202) 224-3841
Sen. Boxer - (202) 224-3553
The LA Progressive and other sites like it provide a valuable service to our communities. But it isn't just these publications that would be impacted. The internet as a whole would be changed. We've come to take it for granted, almost like a public utility but the FCC has not defined the internet as a utility which is part of the problem. The Internet has become such an integral part of our lives that I thought I'd give a short list of the ways the Internet has changed and enhanced my life.
Here's a short list:
Dick and I met on an on-line dating service -- we both took advantage of a promotional free week on one of those on-line services. Dick was approaching his last free day when he saw my picture and profile. He made contact with me and we've been together ever since. Best decision he ever made.
We bought the home where we currently live because I saw it for sale on the Internet and fell in love with it. We were able to take a virtual tour of the house on-line before taking an actual tour; the on-line experience sold us
Both of our fathers use the Internet extensively to communicate, learn and continue to stay active in virtual communities in their senior years. This is keeping them in tune with the world, their surroundings and minimizes the isolation so many seniors experience.
We write a weekly newsletter that reaches thousands at a cost that would have been prohibitive without the Internet. If this were done the old-fashioned way, we couldn't afford the postage much less the cost of printing
Through our website and other on-line social networks, we've developed relationships with hundreds of other like-minded people we wouldn't have met otherwise
Our activism on issues that matter to us is tremendously boosted because we can accomplish so much more than would have been possible with snail mail etc. By pressing the send button, we can literally reach thousands.
We found a church we love by doing a Google search. Belief Net has a fun quiz that helps you find a church that matches your needs. That quiz ultimately resulted in us attending Neighborhood Church
We found our Northeast Democratic Club by doing a Google search
We learn new recipes, obscure bits of trivia, access interactive maps that help us to get around town without getting lost, buy lots of books, order pizza, make doctor's appointments, research for articles, research for medical conditions, compare prices on everything from TVs to cars to shoes, arrange vacation plans, keep in touch with family and friends—the list goes on and on
Our computers have become the most used item in our home. When we log on we assume we'll be able to access any Web site -- without restrictions except for the occasional user name and password requirement. We've come to depend upon and regularly use features like online videos, podcasts, search capability, and email.
Occasionally, when we experience technical problems like an unusually slow connection, or if our system locks up, I wonder if the powers that be are somehow sabotaging us. Heck, with the information we've shared about the NSA, it would surprise me if they are keeping track. But in lots of countries making an assertion like that could get you arrested, but in the United States, we can say it and repeat it as many times as we like. We can even begin a movement to curtail the activitis of the NSA. This kind of freedom is one of the things that makes this country great and keeps it strong. But these freedoms are not endorsed by everyone nor are they exercised by everyone.
The Internet, in many respects, has leveled the playing field. The LA Progressive is essentially run by the two of us (many fantastic writers also contribute to this site). But having a team of two doesn't make our site slow to access or difficult to find. The LA Progressive website comes up just as quickly and is just as accessible as the Washington Post website. What makes this all possible is "Net Neutrality." Also called "Internet Freedom," Net Neutrality is the guiding principle that ensures the Internet remains free and unrestricted. According to Save the Internet.com, "Net Neutrality prevents the companies that control the wires bringing you the Internet from discriminating against content based on its ownership or source." However, there are some who would like this to change so Save the Internet is taking this issue to Washington.
Large cable and telephone companies would like to charge for providing
smooth access to Web sites,
speed to run applications, and
permission to plug in devices such as extra hard drives, game controllers, and wireless routers.
They want to charge Web site operators like us, application providers, and device manufacturers for the right to use the network. Their goal is to discriminate against those who don't or can't pay. Failure to pay would result in a site owner's website not loading as quickly or a manufacturer's application or device not working as well. Without legal protection, the end users could find that a favorite web site has been blocked or slowed down so much that it's rendered unusable.
According to Save The Internet.com, "The network owners say they want a "tiered" Internet. If you pay to get in the top tier, your site and your service will run fast. If you don't, you'll be in the slow lane."
So, even if you are not a computer geek, a programmer, or a power user, you can be affected by these changes. We urge you to learn more by clicking "Save The Internet". Let's stand together to protect this freedom all of us have come to depend upon.
Sharon Kyle
LA Progressive