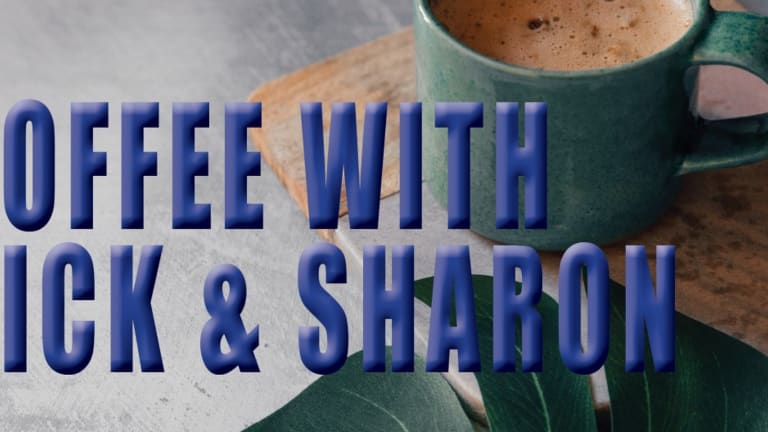 Coffee With Dick & Sharon: That Oklahoma Coach
Just how serious an offense was this, we wondered? Should he have resigned—or be shoved out the door, we're not sure which?
As we shared our first cup of java Monday morning, we found that we weren't quite done with the Cale Gundy issue.
You remember Gundy—the former all-star University of Oklahoma quarterback who recently resigned as the team's assistant coach after reading aloud the N-word off a player's iPad in a team meeting.
Just how serious an offense was this? Should he have resigned—or be shoved out the door, we're not sure which? And was this simply a misstep that should have been forgiven—or does it fit within a continuum that leads that the anti-Black violence gripping our country?
First, we wanted to unpack some of the facts that have been reported. Gundy has said he read the offensive word and didn't realize what he was doing at the time.
Right there, it strains credulity to think that someone could be so benighted to say aloud that word to a team filled with a lot of young Black players.
But then the head coach, Brent Venables, in a second response, said Gundy "chose to read aloud to his players, not once, but multiple times, a racially charged word that is objectionable to everyone, and does not reflect the attitude and values of our university or our football program."
So we're supposed to believe Gundy could say the word over and over? Pretty clueless, right?
Or is it much worse?
Sharon wondered if this might be "Broken Windows" in reverse, that in permitting this kind of behavior—particularly in a setting with young students—opens the door to increasingly disrespectful and ultimately violent treatment directed at African-Americans.
Dick wondered if it might more simply be case of Coach Gundy trying to show his young Black players that he was "too cool for school," using language they might use themselves to show that he belongs.
Watch to see if we got on the same page before our coffee got cold.