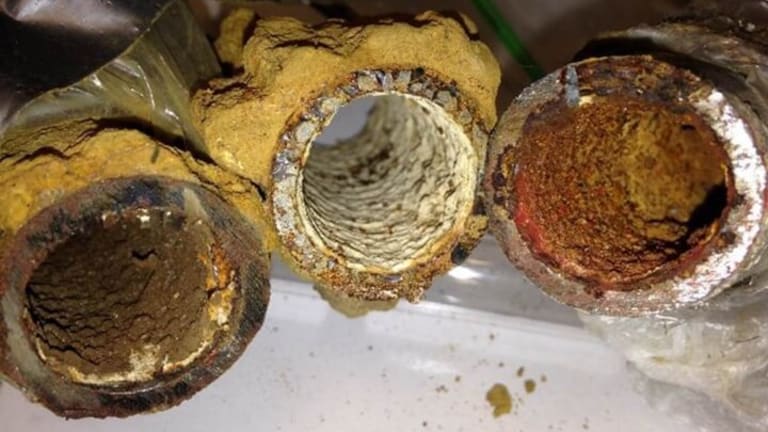 When Branding Backfires
Frank Fear: There's probably no better example of "flipped brands" than what has happened in Michigan over the last year or so. Let's look at two campaigns: Pure Michigan and Spartans Will.
There's nothing mysterious about branding. It helps make a product, service, person or entity stand out, especially in comparative terms. Branding can help separate Coke from Pepsi, Vermont from New Hampshire, and Florida State U. from the U. of Florida.
But branding can also bring headaches, even create nightmares. That happens when a brand flips from positive to negative in the public eye. An unexpected circumstance intervenes and, poof, there goes the brand.
There's probably no better example of "flipped brands" than what has happened in Michigan over the last year or so. Let's look at two campaigns: Pure Michigan and Spartans Will.
Pure Michigan was created by the State of Michigan to promote travel and tourism. The image conveyed is easy on the eyes—a water wonderland with Great Lakes and inland lakes, world-class golf courses, farms and orchards, and wonderful communities to visit and experience.
But "pure" was a stretch, especially for a state that has experienced hard times (e.g., Detroit). And Michigan, as it turned out, ended up far from being 'pure.' The primary reason: horrendous circumstances that unfolded in Flint. Referenced frequently as "the Flint water crisis" the city's drinking water was fouled with lead.
What the public saw on TV and other media about Flint didn't jibe with the State's effort to brand the state. Here's a 3-minute video (courtesy of Vox and YouTube) about what happened in Flint and why.
Spartans Will is a successful brand campaign designed to promote Michigan State University. The campaign's tagline is "If we don't do it, who will? Spartans Will."
It's a clever play on words. It's compelling, too, particularly for Spartan faithful—even though (at its core) the brand is based on a false claim. It's not possible for an entire group of people—in this case, thousands of people—to share a set of personal characteristics. The brand image also implies—indirectly—that those "special" characteristics aren't generally available elsewhere.
See what I mean by watching this MSU-produced video, courtesy of YouTube.
But quibbling about whether Spartans Will is based in an accurate claim pales in comparison to how MSU has been portrayed recently in the press and other media. Just as with Pure Michigan, an unexpected circumstance entered the public domain to contradict a positive image.
A former MSU employee, Dr. Larry Nassar, was accused and then convicted of assaulting over 100 young gymnasts under the guise of offering medical treatment. The crimes, collectively, represent the most extensive sexual assault situation in the history of American higher education—outstripping previous cases that had occurred at Penn State and Baylor.
Nassar's actions turn the Spartans Will tagline on its head—from something that elicits pride to something that's cringe-worthy: "If we don't do it, who will? Spartans Will."
Yes, Nassar is only one person, just as Flint is only one city in Michigan. The problem, though, is this: What is likely to pop into a person's head when they hear the words 'Michigan State' and 'Michigan'? Because both circumstances elicited public outrage and received a lot of press coverage as a result, for many Americans the answer is likely to be Nassar for MSU and Flint for Michigan—not Spartans Will for MSU and Pure Michigan for Michigan.
What can we learn from these "flipped brands?" And how can we reduce prospects of a bad outcome?
While it's impossible to control the future against the impact of unforeseen events, it is possible to guard against something else—getting carried away. That's accomplished by dialing back on producing extreme brand claims – no matter how magnetic the claims seem to be or actually are. Bigger-than-life claims may work for a while, but the reality is that they are always high-risk propositions.
But dialing back is more easily said than done. Marketing folks want to score big. Executives are eager to distance themselves from the competition. And it's not difficult to craft a brand that plays big in the public domain.
For perspective on that last observation, let's turn to Bryant Welch's provocative book, State of Confusion: Political Manipulation and the Assault of the American Mind. Welch doesn't write about branding, per se, but he speaks about an issue that I believe applies fundamentally to branding–what I call thepsychodynamics of branding.
Welch describes the psychodynamics this way (pp. 140-146). Welch writes about a reality sense. A reality sense is a portrait of reality: it is what is. A reality sense (in this context) embodies a positive place, a place that rids the landscape of negative, uncomfortable messages. Michigan is pure, not rundown. Michigan State affiliates have alluring characteristics. MSU isn't a second-class alternative to the University of Michigan.
That reality sense is then activated by merging words and symbols with visceral feelings. To believe something, many people have to "feel it." It needs to grab their emotions. The scenes of Michigan's lakes and small towns can "speak" to a tourist making vacation choices. ("That's where I want to be.") A prospective student may be captured by scenes of faculty members playing out Spartans Will. ("I want to be like that. MSU is where I want to go to school.")
The next task is to repeat the message. As Welch writes "Repeating over and over does not simply persuade someone that what is being said is true; it actually makes it real in the inner workings of the mind." A clever feature of the Pure Michigan campaign is voiceovers done by Michigan native and well-known actor, Tim Allen, who speaks in short, punchy sentences as bucolic scenes are shown in the background. All Pure Michigan commercials are produced in a similar fashion and they all end with the words, "Pure Michigan."
Repetition is also a hallmark of the Spartans Will campaign. And it's not only by way of what you see in videos. You'll find references to Spartans Will all over campus— with brand photos on the sides of buildings, with "Raise the Bar" on entryways into parking lots, and with Spartans Will banners hanging from light posts.
Finally, the message needs to leavelittle, if any, doubt that the message is valid. At the very least, Welch says, it needs to convey "the illusion of logical connections," a pseudo-logic. "If the …logic or pseudo-logic leads to a pleasant emotional state," Welch asserts, "then people are less likely to challenge the faulty reasoning behind it."
Sure, all of Michigan may not look like the scenes portrayed in the videos, but…. All Michigan Staters may not have Spartans Will, but…. The pseudo-logic in both cases takes a particular (it's true in some instances) and generalizes it in the form of a broad claim—Michigan is pure, Michigan State has Will.
Does any of this bother me? You bet. I'm especially troubled by campaigns that position a brand as better than vis-à-vis different from. And I don't think this matter is just about seeking a better brand alternative. I think it represents the underbelly of hyper-competition.
In that regard, too many institutions are being led by neoliberal, corporatists. What I've written about here is one of the many negative consequences.
Frank Fear