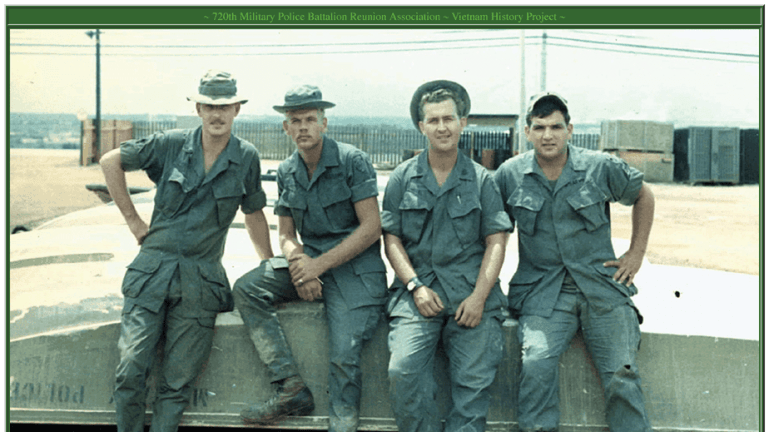 "Schmidt Happens:" My Eulogy for Vietnam Veteran Rainer "Hippie" Trappe, Now Laid to Rest With Our Anti-Nazi German Ancestors
Eric C. Jacobsen: Everyone who knew Rainer, very much including his surviving relatives who knew him longest, was impressed by Rainer's liberal, cultured and genteel sensibility.
A Good U.S. Army MP in Vietnam, 1960s Drug Counterculture Survivor, 12-Step Movement Leader, and VA Medical Malpractice Casualty: As Rainer Trappe's Challenging Immigrant Family- and Life Story Illustrates, His and All Veterans' Lives Matter! "Now He Belongs to the Ages."
Every age of man accords with a certain philosophy.
The child appears as a realist; for he finds himself as convinced of the existence of apples and pears as of his own.
The youth, assailed by inward passions, must listen to himself, grope his way; he becomes transformed into an idealist.
The man has every reason to be a skeptic: he does well to doubt whether the means to an end he has chosen is right. Before action, in action he has every reason to keep his mind nimble lest he later repent of a wrong choice.
The elder will ever profess mysticism; he sees so much seemingly depending on chance, unreason prevailing, reason failing, good fortune and ill unexpectedly in balance.
Thus it is, thus it was; and great age comes to rest within Him who is, was and will be.
– Johann Wolfgang von Goethe (1749-1832) (Translated by Heinz Norden)
PART I: OUR JACOBSON-FOX-TRAPPE ANTI-NAZI GERMAN-AMERICAN FAMILY TIES
Rainer "Hippie" Trappe – as he was known to his fellow Vietnam veterans – my oldest cousin on my father's German-Jewish and German-gentile side of my nuclear family, died on November 19, 2016 at the age of 70 at the Hall of Heroes VA hospice in North Hills, California. My brief online obituary for Rainer in real time is here.
There is nothing like losing a family member one admires (even more than the famous celebrity losses such as recently John Singleton) to place into sharp relief how limited our lifespans are and the imperatives of each of us who adhere to basic morality to do our best to advance the cause of civilization (AKA the common good) not just our private legacies. JFK said while campaigning in 1960 (seemingly rephrasing an iconic passage in Karl Marx's Eleventh Thesis on Feuerbach "Our goal is to again influence history instead of merely observing it." See ¶8 here. Just so.
But most everything in life requires a balance between self- and social concern, and sometimes crisis circumstances warrant expending considerable precious time and energy on facets of one's family's private legacy.
Over the weekend of June 24-27, 2016, Rainer underwent an operation at the Department of Veterans Affairs hospital in Westwood, California (hereafter: Westwood VA) to insert a biliary stent to assist drainage by his transplanted liver's bile duct. In a Facebook post Rainer nervously referred to it as a "minor complication." He thereafter experienced (totally unexpected) catastrophic medical setbacks (further discussed below). Rainer later (correctly) concluded that his cascading downward spiral had been set in motion by VA negligence during the late June bile duct procedure. In a reaction that gives new meaning to the traits of stoicism, grace and good nature, Rainer met a VA doctor's acknowledgment of the VA's catastrophic malpractice during the biliary stent insertion with the quip "Schmidt happens [frown emoticon]".
During his final medical ordeal Rainer had expressed his last wishes for the distribution of his assets and laying-to-rest of his remains in dialogue both with myself and another of his cousins. By October 2016 Rainer had concluded (overly-pessimistically given the capabilities of modern medicine at its best): "It would take a pack of miracles to save me." At his VA hospital bedside that mid-October day he further told me how he had decided to divide his estate, and Rainer's eyes welled-up as he nodded yes when I asked him directly whether he wished to be buried near our native German relatives at the Hollywood Forever cemetery in Los Angeles.
I'll put what happened next as tactfully as possible: In early December 2016 a friend of Rainer's legally moved to probate a spare purported will of Rainer's that had been created 24 days before his death outside the presence of- and unbeknownst to any of his relatives, and which contained radically different bequests and provisions for the disposition of his remains than Rainer had clearly communicated to his next-of-kin he intended.
This stunned me and created a Hamlet-sized problem: Should I "suffer the slings and arrows of outrageous fortune" or (legally-speaking-only of course) "take arms against a sea of troubles, and by opposing end them?"
The clinching consideration for me was that the "will" at issue contained the following "boilerplate" language: "I direct my Executor to give me a burial suitable to my station in life." This contradicted Rainer's explicitly conveyed specific wish to be interred near his relatives at Hollywood Forever, and would (most likely) have led to Rainer's remains being buried in a VA cemetery dozens of miles away from his beloved Los Angeles. I knew I could not allow this to happen.
While still in mourning for Rainer (and coincidentally for my beloved Shih-Tzu who passed on December 20, 2016) I prepared a detailed writing speaking my piece to a local superior court judge (Hon. William Barry) in defense of Rainer's true intentions for his estate.
Coincidentally (and a bit eerily for me) my deadline for filing a written version of my Objection to the probate petition fell on Donald Trump's inauguration day! As I drove to the Stanley Mosk Courthouse in downtown Los Angeles I had to listen to AM newsradio stations for bulletins about demonstrations (including road blockages) that I worried might cause me to miss my 8:00 AM filing deadline and 8:30 AM court appearance. It was the beginning of a contentious dispute resolution process.
Like most such private legacy disputes – and totally unlike the political and legal warfare that has erupted during Don the Con-man Trump's hyper-conservative hyper-polarizing hyper-partisan cartoon-presidency, e.g. over the president's criminally malevolent U.S. policy of abducting- and separating children of immigrants seeking asylum with their parents at the southern border – with the mediation help of another experienced Los Angeles Superior Court judge (Hon. Roy Paul) this probate dispute ended in a grudging compromise. The terms were ones all concerned could live with (so to speak) though (for my part anyway) not entirely like.
One of the settlement's key "deal points" required Rainer's remains to be delivered for permanent interment to Hollywood Forever.
Fittingly so: The cemetery is the final resting place of my paternal grandparents Leo and Olga Jacobson as well as my great Uncle Eugene Jacobsen and great aunt Margaret Jacobsen (née Margaret Trappe), who raised Rainer's mother Inga Trappe in Berlin, Germany. (My paternal family name in Germany was spelled Jacobsohn, which my grandparents, my father and his sister legally shortened to Jacobson. For reasons that seem related to avoiding lingering anti-Semitic prejudices, Eugene and Margaret settled on the Scandinavian – non-Jewish – spelling Jacobsen upon arriving in Los Angeles.)
Hollywood Forever is close-by the house in the Silver Lake neighborhood of Los Angeles (comprised of adjoining duplexes and 4 backyard rental units) that Margaret had purchased for Inga and Rainer in 1979 with her life savings inherited from her late husband Eugene.
My paternal nuclear family's back-story there is that my grandfather Leo (b. 1881) and his older brother Eugene (b. 1879) were both prosperous physicians in pre-World War 2 Berlin. They lived near one another on Bismarkstrasse in the affluent Charlottenburg neighborhood. Rainer's mother Inga once told me she had fond memories of playing with my father (her cousin) when they were children.
Leo was (in today's parlance) a VIP: The chief of a neurology clinic at Moabit Hospital who treated patients from all walks of German life (including some Nazi party members, which given Leo's staunchly social democratic politics must have challenged his fidelity to the Hippocratic Oath). He was also the main author of a major German textbook on his medical speciality. Google translates the title page as "Clinic of nervous diseases: A textbook for doctors and students, 1913 edition." Remarkably, it is still available.
Leo was also an amateur historian, collecting primary source artifacts documenting the political, social and cultural tumult Germany experienced during his adult years.
This included materials retrieved during the hellishly-factionalized post-World War 1 German revolution, at the end of which Germany's Communist leaders Rosa Luxemburg and Karl Liebknecht were heinously murdered in prison. The dramatic events, which brought about the Weimar Republic, are summarized in a short video with archival footage and interviews here.
According to the archivist's summary of my grandfather's collection: "Dr. Jacobsohn gathered from all possible sources materials pertaining to the upheaval. At least...one time he ventured out while street fighting was in progress and removed a huge banner from the wall of a subway station. The banner had been put up by the government and the death penalty had been proclaimed for anyone tampering with it."(!)
Leo continued his collection up until 1933, the year the Nazis seized power, when he turned his attention to survival issues and emigrating to the U.S. in particular. He then smuggled the collection out of Nazi Germany in March 1938 (presumably in his luggage on the family's passage to America on the Queen Mary). My father summarized and donated Leo's collection to the USC Doheny Library in 1948, where it was reorganized in the late 1990s and can be found today. In 2015 USC undergraduate Emily Hodgkins delved into Leo's wide-ranging primary source artifacts and made some fascinating discoveries.
While Leo and Eugene faced minor professional credentialing impediments upon their arrival in Los Angeles, both were immediately gainfully employed as doctors (Leo as a neurologist at Cedars of Lebanon hospital in Los Angeles) and – very importantly from a wealth-accumulation POV – both were able to purchase houses in a white relatively affluent neighborhood of Los Angeles. Leo's U.S. Certificate of Naturalization issued in November 1943 lists his residence as 617 Citrus Ave., Los Angeles in the Greater Wilshire/Hancock Park neighborhood. I presume Leo's brother Eugene lived in the same or a similar neighborhood.
Alas, Leo died relatively young at age 64 in 1944 and Eugene died at 73 in 1952. Their estates passed to their respective wives Olga and Margaret. According to my cousin closest to my great aunt, Margaret bought the Silver Lake house for Inga and Rainer in order to help stabilize Rainer, who struggled with drug addiction issues following his return from the Vietnam War.
It is where Rainer (who had resided there as a renter since 1973) lived a complex full life for over 4 decades, part of which included dutifully looking after both Margaret until her passing at age 100 in 1990 and Rainer's mother Inga, until her death about a decade later.
In a private ceremony held on Friday July 6th, Rainer's family heeded his wishes and laid him to rest at Hollywood Forever in a plot just across the road from Eugene and Margaret's lakefront plots.
At the suggestion of my brother-in-law, who along with my sister had selected music to be played during the ceremony, we listened to John Fogerty's Fortunate Son just prior to my remarks. Amidst photographs that reminded us of Rainer's vitality and looks (but not temperament) that could kill, I reviewed some of the milestones, challenges, glories and contradictions in Rainer's interesting life that included (and was determined to a great extent by) his military service in a senseless American war.
As Rainer had also requested, following our remembrances and before placing his urn in the ground, we sent him into the Great Beyond to the strains of Van Morrison's Into the Mystic.
Here are my words of farewell for Rainer on that scorching Friday afternoon, edited for clarity, expanded in some places and annotated with photos, videos and documents:
July 6, 2018, Hollywood Forever Cemetery, Los Angeles, CA:
I told my attorneys during the (court-ordered) mediation that brought us together today at this location that I was "standing with the ancestors" and that I was very much at ease and at peace with continuing to do so and fight, and equally at ease and peace with settling the case appropriately.
This Feeling Of Lineage With My German-Jewish And German-Gentile Ancestors And Relatives Has Since My Earliest Childhood Been Central To My Understanding Of My Own Identity As A Second Generation- And Third Generation, Respectively, American.
Children are sponges of course and the German accents of our grandmother Olga, our Aunt Margaret, her step-daughter-equivalent Inga, Rainer's mother, and to a lesser extent the (lighter) accents of my father, aunt Hannah and Rainer himself, and the European culture and refinement they brought with them from Berlin, made indelible impressions on me.
The points Jerry and Hannah made to convene the Jacobson/Fox/Trappe relatives twice a year at the Christmas and Easter holidays provided a running opportunity to create a family culture that I appreciated, in part because it was distinctly different from the family culture on my mother's Russian- and American Jewish side of the family: More interesting cuisine and sweets at Olga's table for example, more arts-oriented, more civic, more intellectual, more liberal, more worldly, less sports-oriented (on my Dad's side of the family). That is not a knock on my mother's side of the family by the way – where health and diet, our local sports teams' fortunes, middle-brow entertainment, athletic- and academic-competition and nominal Judaism were key themes – but a simple truth: German-Jews and Russian Jews were cut from somewhat differing cloth and made different kinds of Americans.
Everyone who knew Rainer, very much including his surviving relatives who knew him longest, was impressed by Rainer's liberal, cultured and genteel sensibility. We relatives can and do say with pride that Rainer became that kind of good and decent man in part because he was raised within an extended family of refugees from Nazi Germany, AKA Holocaust survivors. Rainer, born in September 1946, was by far our oldest cousin (one of 6), followed by myself (born in September 1954), my cousin David Fox, my sister Lisa Jacobson, my cousin Jennifer Fox and my youngest sister Julia Jacobson.
Our family's story began in the Germany of Goethe, Beethoven, Shiller and Bismark over a century before Rainer's birth, the civilized nation where Christian and secular culture thrived and Jews emancipated during the Napoleonic wars achieved and prospered. That Germany and the entire concept of "modern civilization" was immolated on the battlefields of World War 1, during which our great uncle Eugene served as an officer in the German military with distinction.
Fifteen years following World War 1, the punitive peace brought to governmental power in Germany criminal psychopaths gripped by white- and Christian supremacist delusions. And by the time the Second World War ended 27 years after the armistice ending the First World War Germany lay on the literal- and figurative ash heap of history due to the combined military might of the allied powers.
And that is where Rainer comes into the story. For just as in Greek mythology, out of the literal ashes of the cultured and civilized German state of yore a fledgling phoenix arose, in the person of the son produced by Inga Trappe and her anti-Nazi (Communist) boyfriend.
If, as I believe, it takes optimism to conceive a child, Rainer's mother Inga must have had it in spades. Think about it: In 1945-1946 Berlin was a very far cry from the Germany of this summer's happy-talk World Cup Volkswagen ads. It was an occupied and divided city that had a semi-lawless atmosphere similar to that of the likewise divided post-war Vienna Graham Greene's script fictionally depicts in The Third Man – starring Orson Welles as the morally-depraved American grifter Harry Lime.
Into this decimated and soon-to-be Cold War-riven post-war Berlin Inga got pregnant and at a time when her out-of-wedlock motherhood was socially frowned upon, gave birth to Rainer. She then gave him the best nurturance she could in such a landscape for 6 years before emigrating to the United States.
There, in 1952, Inga and Rainer reconnected with the German-Jewish side of Inga's family. A lot had changed in the lives of Inga's guardians/step-parents during the war years:
Eugene and Margaret (who are resting in peace just across the road) waited too long to flee the Third Reich. Following Kristallnacht (Nov. 9-10, 1938) – which my father always said was the first unequivocal sign that European Jewry was at risk not just of persecution but of genocide – Eugene was among the 6,000 Berlin Jews arrested and imprisoned at the original Sachsenhausen Concentration Camp 20 miles outside Berlin. Margaret's in-person entreaties got him released.
Their funds and property largely inaccessible, Eugene and Margaret took the desperate measure of having their dentist remove the gold fillings from their teeth and melted them into a nugget so as to have an item of value to barter if necessary during their flight from Germany to the United States to Los Angeles in 1939, where they joined my paternal grandparents Leo and Olga (whose final resting place is the Columbarium nearby). Rainer inherited the gold nugget (which wasn't needed for its originally intended purpose) from Margaret upon her passing in 1990, and it and other Jacobson family memorabilia was kept in Rainer's family pursuant to the estate settlement agreement.
By 1952 though the Jacobson patriarchs Leo and Eugene were both gone, leaving behind widows Olga and Margaret, and the Jacobson siblings – my father Jerry and aunt Hannah (the son and daughter of Leo and Olga) – were young professionals and beginning or soon-to-begin their respective marriages and families. Rainer told me he remembered my mother Jeanette providing him some nurturance in 1952-53 upon his arrival in Los Angeles (before my birth) but that she had all but stopped doing so when I came along in 1954. My grandmother Olga also doubtless diverted much of her attention from Rainer to me.
Rainer's mother Inga found modest employment as a book-keeper but for some reason didn't marry. As Rainer approached adolescence, Inga and/or Margaret (with what if any consultation with my father and aunt I don't know) – perhaps feeling that Rainer needed male role models – decided that sending Rainer to a boarding school-type facility would be preferable to him continuing to live with either his single mother and/or his grandmother-figure Margaret. This was in an era when children had no rights or say in such matters.
At Age 12 Then (In 1958) Rainer Began Living Off-And-On At The McKinley Home For Boys Then Located In Sherman Oaks, California, An "In Loco Parentis" And School Facility (See 1, 2, And 3) That Had Been Founded In 1900 By A Protestant Minister And His Wife. The Couple Had Originally Dubbed It The Industrial Home Society And Eventually Renamed It For President McKinley.
In the mid-1950s the Ventura freeway was being built to within 3 feet of the institution's grounds, and in the late 1950s McKinley's stewards opted to sell the remaining property to developers and use the proceeds to rebuild and relocate elsewhere. During the demolition in 1959-1960 Rainer attended Van Nuys junior high. And in 1961 Rainer was among the 96 boys who comprised the first residents of McKinley's new rural campus located 42 miles east of Sherman Oaks in San Dimas (near Pomona).
In 1963 Rainer began commuting from the McKinley campus to Bonita High School in nearby LaVerne, from which he graduated the following year. He then landed his first job running the "barn" at McKinley and driving their school bus for 2 years thereafter (I surmise) in exchange for room and board plus an additional stipend-level wage.
Rainer told me during one of my hospital visits with him at the Westwood VA in 2016 that he learned carpentry, building and handyman skills from the facility managers and maintenance men at McKinley. Perhaps some of these employees were father-figures of sorts, but far from a real father. Rainer's mother (in hindsight questionably if not cruelly) withheld the identity of his German father from Rainer for the entirety of his childhood. Not until he was drafted in 1967 did Inga reveal his father's name to Rainer and then only because the U.S. Army required the information.
During his mid-childhood years when Rainer lived with his mother in modest circumstances in LA, the parents of a Jewish friend of his told Rainer (when they found out he was German non-Jewish) that Rainer was not welcome in their house. (Germans were equated with the Nazis and Nazis with the Holocaust.) Rainer became visibly emotional recalling this event 6 decades later in his VA hospital bed, telling me that this rejection by his friend's Jewish parents "really hurt my feelings." This was in part because from the time he was old enough to reason Rainer (who came from a multi-generational free-thinking gentile family on his mother's side) despised the Nazis and their hateful criminally insane creed.
And these rocky childhood experiences and the fact that Rainer found himself drafted in 1967, a year when most young people from advantaged backgrounds were dodging the draft (mostly by prolonging their higher education), says a lot about the manner in which Rainer had had to "fend for himself" in his youth despite being part of a caring but preoccupied and career-achievement-oriented German-Jewish immigrant family in Los Angeles.
PART II: 1967-1968 – FROM SUMMER OF LOVE TO RAINER "IN COUNTRY"
The Vietnam War, into which Rainer was involuntarily drafted, profoundly impacted his life. 1964 turned out to be a very bad year to graduate high school and NOT pursue a college education. For when the draft board came calling for him in San Dimas 3 years later Rainer lacked any basis for a deferment. And as an immigrant grateful to his adopted country and the grandson (on his mother's side) of a German veteran, resisting the draft, much less fleeing to Canada, were options Rainer couldn't and (to my knowledge) didn't begin to consider. The "game-playing" (draft-dodging) route taken by the amoral Fortunate Son Donald Trump and the vainglorious Brainiac Bubba Bill Clinton (to name just 2 of Rainer's almost exact contemporaries), and many others who did so far more conscientiously, simply wasn't for Rainer.
And what wretched timing! 1967 was the winter, spring and "summer of love" and it had a strong presence in Los Angeles. My sense is that Rainer, a handsome 20 year old young man, must have regarded that year a little bit like Wordsworth regarded the French Revolution: "Bliss was in that dawn to be alive, but to be young was very heaven."
In a related "sign of the times" protesters of the Vietnam war held 2 large demonstrations in April and October 1967, the latter (ostentatiously) attended by world-renowned novelist Norman Mailer. Mailer didn't think too highly of his own antiwar side and correctly anticipated the stalemate between the pro-peace throngs and America's powers-that-be. The antagonists brought to Mailer's (sharp) mind the ancient historical accounts of "ignorant armies clash[ing] by night" adverted-to in Matthew Arnold's poem Dover Beach. Thus did a so-called "war at home" comprising (in Mailer's view) flailing "armies of the night" mirror President Johnson's conscripting and deployment of massive U.S. "armies in the fields" in Vietnam, where they faced an indomitable foe.
Cruelly for Rainer (if I have his month-to-month chronology right) sometime in autumn 1967 he was forced to report for basic training in the Army, where, alas, the "summer of love" gave way to the "fall and winter of (frankly) hate" as Uncle Sam trained Rainer (as it must all military recruits) to overcome all men's normal aversion to killing other human beings. And that training – if not explicitly a course in hate – is highly antithetical to humanism and love.
But for Rainer and an important free-spirited subset of fellow draftees from his oldest baby-boomer age cohort (men such as Danny Hembree) two features of the Zeitgeist I believe inoculated them against the wholesale brainwashing techniques meant to make them pliable unthinking killers-of-the-enemy. One was the ethos of (in sum) self-actualization that prized and gloried in each human being's individuality, and the other was the idealistic idea that (to use the current version:) "Love trumps hate" – AKA in those days: "Make love not war." Indeed the whole constellation of anti-authoritarian attitudes and experimentation (including with cannabis, psychedelics and other outlawed drugs) and political consciousness that – to conservatives' horror – would by 1971 make the U.S. military essentially ungovernable and force America's rulers to convert to an all-volunteer military, was already visible in early 1968.
And in Rainer's case, his anti-Nazi DNA I believe further immunized him from any attitudes and actions he observed in his fellow American soldiers redolent of the bad-Germans he and his parents and relatives had detested and fled to America to escape (save for his father who remained in Germany, probably in East Berlin).
(It was not then commonly known that in the aftermath of World War 2 our intelligence and military officials had enlisted massive numbers of German Nazi elites and their European fellow travelers as Cold War assets and permitted thousands of them to emigrate to the U.S. during the post-war years, not just anti-Nazi – gentile and Jewish – Germans. The magnitude of the pernicious impact this deal-with-the-devils had on American history is still not fully known. See the above-linked NPR interview with Eric Lichtblau, author of the 2014 book The Nazis Next Door: How America Became a Safe Haven for Hitler's Men, at 37:54.)
In Early March 1968, The Day Before He Was To Embark For His 1 Year Deployment In Vietnam, Rainer Visited In Uniform With Our Cousins Jennifer And David And Uncle Mike And Aunt Hannah At Their House In Van Nuys To Say Goodbye. Reports Of Massive U.S. Casualties (Upwards Of 17 Or More GI Deaths And 100 InjuriesPer Day) Were A Staple Of The Evening News By Then. The Tet Offensive And The Vicious Month-Long Battle To Recapture Hue Had Just Made Clear The Interminable And Unwinnable Nature Of The War. And The My Lai Massacre Would Soon Reveal The Criminal Misadventure's Essentially Nihilistic (Joseph Conrad-Ian) Horror.
Rainer visited family members because he knew he might not return or return badly wounded. He (probably) wasn't attuned to the Vietnam war's base nature and – as a child of the 1950s and early 1960s influenced by the core message of JFK's inaugural address – Rainer likely viewed militarily confronting communism as a patriotic necessity. The Army's aptitude testing which found him suited to a military police rating, must have registered Rainer's non-fearful stable personality and even-keeled temperament, along with his rather imposing physical size. But the experience of going "in country" and participating "up close and personal" in this civil/guerilla war and "mother of all U.S. counter-insurgency operations" had to have been extremely difficult for any young American to handle emotionally. And Rainer was no exception, as these photos snapped of him during that "year of living dangerously" attest:
When posting to Facebook one Veterans Day Rainer placed "light" captions under the latter photo and this one. But neither those comments nor the (seemingly) facetious one accompanying this photo evade the truth about the war's hellish nature and the toll it took on Rainer and most other Vietnam veterans: It was "heavy" in all literal and figurative senses of that word including the extant slang (meaning "powerful, deep thought, or sad").
And then there were the tumultuous political events here at home that precisely coincided with Rainer's 1 year deployment between March 1968 and March 1969. Think of it: President Johnson abdicates power (makes himself a "lame duck") on March 31st. Martin Luther King, Jr. is assassinated on April 4th, causing America's cities to erupt in chaos. RFK is gunned down on June 5th at the Ambassador Hotel in Los Angeles on the night of his California Democratic presidential primary victory. All hell breaks loose at the Democratic National Convention in Chicago in late August. And Nixon is elected in November!
These consequential and violent domestic news bulletins were strangely in sync with the gruesome morally-ultra-hazardous "body count" -driven nature of the Vietnam War itself - a war once-and-future-hippie Rainer somehow found himself in the middle-of.
The Premium Many If Not Most Officers And Their Batshit Crazy Civilian Political Leaders (Such As Robert Strange McNamara) Placed On High Enemy Body Counts, And The "Search And Destroy Missions" And "Free-Fire Zones" That Were Conducted To Produce Them, Forged A Character-Testing Crucible For Each And Every American Soldier: Would They Or Wouldn't They Resist The War's Infernal (Unofficial) Culture Whereby GIs Were Routinely Ordered To (Or Were Simply Expected To) Massacre Not-Clearly-Armed-And-Dangerous Groups Of Vietnamese And Label All The Men, Women And Children U.S. Gis Killed As Enemy Combatants?
Lt. William "Rusty" Calley is of course only the most infamous Vietnam war criminal of this sort. See Iraq war veteran Martin Smith's nausea-inducing account of Calley's and Charlie Company's maniacal crimes at ¶7 of his 2006 article titled "Military Training and Atrocities" cited above. The account of the criminally wanton slaughter of 21 Vietnamese non-combatants (ranging in age from infancy to 65) by (future U.S. Senator) Lt. (j.g.) Robert Kerrey and his fellow Navy SEALS in Thanh Phong village in February 1969, is similarly stomach-turning.
I believe our cousin Rainer passed this character test by remaining one of the "good American soldiers" – the kind who used his authority as a military policeman not just to keep order around the barracks, but to dissuade- and/or intercede-against contemplated acts of barbarism by his fellow soldiers in the field.
And lest we forget: For every monstrous Lt. Calley there were sainted soldiers such as helicopter pilot Hugh Thompson and helicopter gunner Lawrence Colburn, who jointly ended the mass murder of hundreds of defenseless Vietnamese civilians in the village of My Lai on March 16, 1968 by threatening to open fire on Calley and his fellow berserker executioners. Colburn, almost 3 years Rainer's junior, died 24 days after him in 2016.
Although Rainer didn't talk much about his 1-year deployment in Vietnam and I can't claim to know for certain that Rainer interceded to deter or stop bad acts the way Hugh Thompson and Lawrence Colburn did, I think we can extrapolate in this direction by virtue of his Army buddies giving Rainer the nick-name "Hippie". In those days his fellow GIs likely considered it less a term of endearment and more a term of derision for one who wouldn't "go along" with the dehumanization of the communist enemy and civilians politically sympathetic to them as worthy of war-criminality. Rainer, the free-thinking and disciplined German-American, I have a strong sense, felt compelled to exercise his military police powers "by the book." And that, I surmise, is what got him dubbed "Hippie". And (if I'm right that he deterred fellow GIs from committing atrocities) it enshrined Rainer in the honor rolls of valor and alone I believe compelled Rainer's admission when he was judged at heaven's gate upon his arrival there in November 2016.
Another exhibit I'd offer in support of my educated surmise that Rainer comported himself honorably in Vietnam are Rainer's 2 comments on his military service found in this 6 screen-shot sequence – 1, 2, 3, 4, 5, and 6 – on Rainer's Facebook page on Veterans Day 2015 (that further includes the responsive comments of a few of his friends). It is virtually impossible to fathom a man who had succumbed to the moral hazards of that infernal war would have been able to take the life-long pride Rainer did in his American military service and to so salute his fellow GIs past and present.
Another facet of Rainer's service that fortifies this likelihood is that he became a shutterbug in Vietnam, returning with copious photographs he took of his and his fellow soldiers' actions, for example, during their so-called River Rat patrols (not including this one which was taken by a fellow soldier of Rainer and his squad in action). While Rainer's snap-shots didn't necessarily induce good behavior amongst the subjects of his photos it certainly didn't deter it. (The custody and destiny of the photos Rainer took in Vietnam, which belong in a public archive, is one of my dissatisfactions with the estate settlement.)
But let's assume Rainer did no more nor less than the overwhelming majority of GIs in Vietnam did during that gruesome decade-long debacle: Bond with- and fight-like-hell alongside his fellow soldiers (like Preston Ingalls) in hopes all would return home alive and uninjured. Rainer and all Vietnam veterans (excepting the relatively small minority of outright war-criminals of course) would still deserve the praise and thanks of a grateful nation: Simply for being among those Americans who – by their very presence as draftees or volunteers from a cross-section of the population, including young men from middle- and upper-income families such as Ron Kovic, Oliver Stone, Peter Sorensen, and Loring M. Bailey Jr. (the less-known stories of the latter two are told here) – made Vietnam "the war to end all large-scale American elective wars." The criminal Iraq War being the lone exception that proves the Vietnam Syndrome rule.
For when a war is elective (and against a determined- and capable foe), it doesn't take very long for relatives, friends and neighbors of these advantaged- and less-privileged conscripts and volunteers to realize that their loved ones are being irrationally put at mortal risk and often sacrificed for ignoble reasons unrelated to protecting the security and integrity of our people, our institutions and our territory. And their resultant massive political mobilization in opposition to it is what ultimately forced the bad-show-runners of our Not-Great society (then led by President Nixon and Henry Kissinger and Nixon's post-Watergate successor Gerald Ford) to cut-and-run from Vietnam (and Cambodia) between 1972 and 1975 albeit in painfully slow motion. And by the way: Those Vietnam War opponents included all of Rainer's relatives of both the older and younger generations.
In 1969 Rainer returned home unwounded physically in hostilities. He was, in this respect, a "fortunate son" of sorts. And he knew it: Many in his 720th MP Battalion during Rainer's same year in Vietnam returned home injured and his fellow MPs Robert Alicea and Daniel Joseph Flynn were killed in action. For the rest of his days they and all U.S. soldiers who lost their lives in Vietnam were never too far from Rainer's thoughts. The vast numbers of Vietnamese soldiers and civilians killed and injured before, during and after his tour of duty stayed on Rainer's mind in a different way, as can be gleaned from his actions upon "coming home."
PART III: RAINER "BACK IN THE WORLD" – "THERE'S SOMETHING HAPPENING HERE…"
I was never able to draw Rainer out about how much actual combat action he had seen or participated-in "in country". He would acknowledge there was some (as the River Patrol photo and others linked above substantiate) without disclosing its nature or caliber. He also said his unit's patrols sometimes included defoliating terrain using Agent Orange with all its toxic impacts on himself, friends, foes and the environment alike.
There is no doubt though that his experiences in Vietnam marred his psyche. At a 45-year remove, Rainer (seemingly in deference to his fallen and badly physically injured comrades) downplayed his plainly haunted war-weary look here, ludicrously (mis)describing it as "tan and rested and a bit stressed out." But as his Facebook friend Sheila Gaston alluded in her 2015 Veterans Day comment to Rainer, the photos linked above show a psychic toll that cannot be adequately articulated in words.
After his year in Vietnam (unlike today enlistments and combat tours were time-limited and discharge soon followed) Rainer was drawn to- and immersed himself in the drug-oriented side of LA's raucous hippie counterculture centered on Sunset Blvd. Sunset had become an epicenter of LA's music- and political countercultural scene in November 1966 when protests erupted in- and outside the Pandora's Box concert venue when the LA County Sheriff's Department started enforcing a 10 pm curfew in response to complaints from local merchants about the nightly influx of musicians, fans, revelers and celebrants. This resulting so-called "Riot on Sunset Strip" was famously memorialized in the Buffalo Springfield song For What It's Worth, one that over time took on much deeper connotations and became an antiwar movement anthem of sorts.
Rainer began working at the Psychedelic Conspiracy "head shop" where he (and a fellow German-American friend) escalated from soft drugs to injecting heroin, and this in turn placed Rainer on the long road to addiction and recovery, a wrecked liver and to a life-saving liver transplant at age 51 that blessed him with 19 more years of longevity.
Whether or not Rainer returned from "Nam" with a full-blown "post traumatic stress disorder" (hereafter: PTSD) it is pretty easy to see (employing today's wisdom and jargon) that (whatever he thought he was doing in real time) Rainer's hard-drug use was an exercise in treating a life-time-to-date of emotional pain culminating in his having been dragooned into a God-forsaken war in Vietnam (AKA self-medicating).
As psychiatrists like my late father would say, the psychological "sequella" of the Vietnam war was not kind to Rainer in my view. I have told the story of visiting with him at his house on Manzanita in the mid- or late 1980s and seeing a pup tent with military camouflage like the one pictured here pitched in Rainer's den, where he told me he slept to avoid- or better cope with nightmares and flashbacks.
In Due Time Though Rainer Managed To Control And Rebound-From His PTSD And Addiction Issues And Create A Truly Rich And Varied Work- Community- And Love Life. And Isn't That What Freud Taught: That "Love And Work" ("Liebe Und Arbeit") Are Life's Key Challenges?
Let us recall these cornerstones of Rainer's all-too-human life in reverse order:
Rainer earned a respectable living between his 20s and 40s (inclusive) in the printing/graphic arts trade, preparing magazine content, display ads and other printed word, illustrated and pictorial copy in the camera- and labor-intensive "pasteup" era. Rainer's niche was a specialized part of the process known as "stripping". As Gene Gable writes:
"And at the end of the [pasteup] process there was even more construction – film had to be 'stripped' into forms that could then be made into plates for the printing press – mostly these days page files go direct-to-plate without the film step."
Gable then describes how (beginning in the mid-1980s) digital technology made obsolete the careers Rainer and countless other working men his approximate age had toiled at: "In one of the books there was an appendix talking about the new field of 'electronic' page construction.
"And there was a photo of the beginning of the end – an early Macintosh. Nothing would be the same after that." Gable closes his reverie on "the old days" with words that Rainer would (very likely) have echoed:
"There are certainly times when I miss the whole pasteup process – the actual construction part was fun and required a different set of skills than designing does today. But mostly it's a good thing that we don't work with knives, wax, and overlays anymore. Less blood from cuts and your hands aren't all sticky when you go home at night."
Rainer believed his most important "life's work" was what he did outside of his pasteup employment and a later part-time job he held as a retail clerk/packing and shipping worker. The latter position afforded him the opportunity to meet and interact with customers and fellow employees, gainful employment Rainer felt lucky to have following his liver transplant. In fact Rainer, an industrious "natural born carpenter" and handyman, was a perfect hire for a company that found literally no shipping challenge insurmountable. Rainer's small-business-owner boss was- and is an engaging man who thinks "outside the box," admired Rainer, respected his military service, and didn't hesitate to publicize it. Overall it was a "win-win" employment relationship but Rainer enjoyed the (modestly paid) work most when he could elide his employer's idiosyncrasies. Rainer told me that on a few occasions he had been forced to tell his boss (who could be overbearing) the obvious: That Rainer's homeowner/rentier station in life meant that he didn't really need the gig. Rainer's threatened- or actual walk-outs would function as a "re-set button" for both parties and caused the mutual benefits he and his employer received from Rainer's under-employment to continue right up until his last VA hospitalization.
What Rainer exhibited an unqualified selfless dedication-to throughout the second half of his life was a form of social work that made him one of the leading lights, if not thedean of the Narcotics Anonymous addiction-recovery community in Los Angeles. The 12-step program and one or more influential mentors (AKA sponsors) enabled Rainer to end his drug dependency in the mid-1980s. And for the last 30 years of his life he played a similar role in the lives of numerous addicts in the throes of addiction.
The basic 12-step regimen of (in nutshell sum) one-day-at-a-time abstinence, brutally honest self-assessment, spiritual/existential humility, frequent (isolation-avoiding) social engagement, community-solidarity and surrogate-family-type tough-love (at 12-step meetings and in relations between mentors and mentees), seemed to naturally align with Rainer's own values and compassionate personality. Although he probably did so more intuitively than consciously or intellectually, Rainer had found in the addiction-recovery community his core path to meeting what the late great genius-psychologist Erich Fromm defined as the basic needs of all humans: "the need for relatedness, transcendence, rootedness, the need for a sense of identity and the need for a frame of orientation and devotion." (The Sane Society, p. 65.)
And as a homeowner and landlord Rainer could do far more than the average 12-step participant to improve the lives of his fellow addicts. At least once he paid a medium-sized price for his hospitality when one addict who inveigled an invitation to sleep in Rainer's living room made off with his entire record collection (ouch!). Unphased, Rainer maintained a 2-decade tradition of opening his Manzanita Ave. homestead to recovering addicts for sumptuous meals and sober-partying every Thanksgiving.
Because few if any of those Rainer ministered-to were Republicans – LA being a lopsidedly Democratic (and independent-left) voting city – in so using his stability and class privilege to help others similarly maintaining abstinence (as well as those still using but aspiring to quit), Rainer was admirably practicing a form of what activist non-conservative psychologist Bruce E. Levine refers to as "comfortable anti-authoritarians [helping] afflicted anti-authoritarians." See here at §9.
It seems fair to say that Rainer's robust love life was not quite as admirable as his work- and community volunteer life: I was not a close confidant of his on this subject but I gather that Rainer alternated between serial monogamy during his 2 long-term serious relationships (with Melinda and Shirley) and spells of free-wheeling single-ness. In preparation for these remarks a few (mildly outre) photos I viewed – 1 and 2 – spurred me to listen to Leonard Cohen's song "Death of a Ladies Man" on his album of the same name. Alas, the song is Cohen at his most abstruse – not to mention Phil Spector's (to me) ruinous unfitting "wall of sound" arrangement. The song's only resonant line relevant to Rainer might be Cohen's comparison of a love affair that ended in disappointment with the U.S. moon landing in 1969, which was widely regarded as a costly anti-climax (so to speak) for a program that had been started (by JFK) with such promise. I also hasten to add that the second of the 3 exemplary photos linked above principally features Shirley, one of Rainer's 2 long-term inamoratas, so the pool photo pose is more good-natured and less raunchy than it may appear. In any event, a "rock-star's" looks, smile and height "has its privileges" (particularly when they are combined with a good nature) and Rainer's were plainly "catnip" to women.
On a quite-poignant related note: Rainer told my wife Jasmine and me during his final hospitalization that a Latina ex-girlfriend named Maria from his dazed post-Vietnam sex-drugs-and-rock-and-roll Hollywood "boulevardier" years had telephoned him 9 months after their last tryst from a hospital in Long Beach and informed him he was the father of a baby boy she was about to give up for adoption. (He put the year at 1969 or 1970.) As he raced down the San Diego freeway in his beater car to see her and his son (a child that turned out to be his only known progeny), he got a flat tire. Maria (doubtless thinking when he didn't arrive timely that Rainer didn't care) never contacted him again. And he in turn had no way of finding and contacting Maria nor (presumably) independently locating their child following the adoption's severance of the biological-parents' legal standing and rights. Thus did Rainer evidently father a son who, like him, would have no contact with his biological father.
At least twice during the last weeks of his life Rainer repeated with undisguised remorse the account of Maria's pre-adoption phone call, the flat tire and its consequence. And he seemed to hope-against-hope to have contact with his son before it was too late. Another "boilerplate" line in Rainer's purported will states: "I have no children or deceased children." This categorical line (with no qualifiers such as "known" or "reachable") contradicts Rainer's account he repeated in mid-October 2016 of his son's existence. Worse, it dishonors Rainer's clearly implied desire to tangibly make amends to his son (or have others do so on Rainer's behalf posthumously) if and when the son is ever located or contacts Rainer's survivors. Such a provision would have displayed fidelity to Step 9 of Rainer's 12-step creed and its absence – along with the presence of Rainer's (evidently false) unqualified assertion that he had "no children" – is another major respect in which the spare purported will lacks bona fides.
From all I have gathered, the photo of Rainer and Melinda in side-by-side wheelchairs outside the Westwood VA in the fall of 2016 captured the last days of the "love of his life" relationship-turned-platonic-friendship that Rainer most rued not converting to official and permanent matrimony and step-fatherhood. Sadly, Melinda herself is unable due to illness to be here with us today, about which I suspect Rainer is crying tears of heaven.
No Summation Of Rainer's Life Would Be Remotely Complete Without Speaking Of His Life-Long Avocation Of (In Sum) "America Watching." Leonard Cohen Said That Because Canadians Share A Border With America, Which Presents "This Continual Cultural And Political Challenge Right On The Edge Of [Their] Lives...Canadians Watch America The Way That Women Watch Men: Very Very Carefully." I Think That Also Explains Berlin-Born Rainer's Avid Interest In American History, Politics And Government Including (But Not Limited To) What We Used To Call "Current Events."
You can take the boy out of Germany but you can't take Germany out of the boy. As a Berlin native, a city whose fate was in American hands during his most formative years – which included the benevolent 10 month Anglo-American Berlin airlift in 1948-49 when he was 2 – and as a first-generation-American draftee into- and survivor of a disastrous U.S. war in Southeast Asia, Rainer watched American society "very very carefully."
Rainer's childhood experiences and familial influences had inoculated him not only against Nazi extremism but ugly-American conservatism as well. My father Jerry and his sister Hannah instilled in all of the cousins the importance of embracing liberal causes and rejecting the conservative side of national and California politics. Jerry and Hannah more than counter-balanced the outlier in our family, our Uncle Mike, a very good character actor who (in real life) could be gruff and conservative (or perhaps he simply acted the part of a politically incorrect "devil's advocate" – it was never really clear) in the manner of his Bronx, New York City roots. By their common brusque demeanors Michael Fox was a "brother from another mother" of tv talk-show host John McLaughlin, whose strenuous conservative declamations were likewise hard to take seriously and appeared to be at least partially staged. I have told the story before of how Rainer did the younger Trappe-Jacobson-Fox cousins' proud during one of our annual family holiday gatherings when we convened at a restaurant instead of the Fox family home in Van Nuys. Our Uncle Mike had (jarringly) repeated the old racist ignoble saw that alas became popular in white society during the 19th century "Westward movement": "The only good Indian is a dead Indian." Rainer immediately interjected a correction: "The only good Indian is a good Indian!"
Non-conservatism though is not just a "big tent" but a gigantic one. And beginning in the mid-1980s after I returned to L.A. from Northern California where I had been educated at UC Berkeley and UC Davis law school, Rainer and I would sometimes find the going tough when we would meet for breakfast at Gorky's Cafe, a Russian-themed diner and brewery in downtown L.A. catering to a bohemian crowd. Their slogan was "Foodski, Funski and Brewski." Over those meals (brews being off-limits and fun not exactly describing our debates) and in regular phone calls over the years Rainer and I would argue fraternally-but-interminably over the post-1960s domestic- and world political landscape. In short: Rainer would unfailingly defend the mainstream social-democratic world-policing Democratic Party line (which he saw as a bulwark against Republican Party neo-fascism and imperialism and which I saw as a lite-version of same), and I would remonstrate with him from a far more left-of-center democratic-socialist non-interventionist POV. These disagreements unfortunately involved more than "the narcissism of small differences" although I sometimes wished they hadn't. Because when discussants are as earnest about politics as Rainer and I were, friendly conversations can sometimes produce (awkward) impasses and even a sense of futility ala arguments over religion or morality. And sometimes did.
That happened increasingly after Bill and Hillary Clinton took power in January 1993. I then worked the swing shift as a legal editor and proofreader for a downtown law firm and Rainer and I met for an early dinner one late-afternoon at Rainer's beloved Original Pantry Café also located downtown. We ate there only once because former LA Mayor Richard Riordan's restaurant served "Grub" (with a capital G) and was not my kind of cuisine. It was Rainer's though: He sometimes referred to himself as "an old farm boy" (hearkening back to his first job at the McKinley Home for Boys) and I remember him ordering a steak at the counter and bantering with the waiter who he knew (and who knew him) by name. Rainer hoovered the steak with relish, i.e. gusto not the condiment. (Indeed, the only other man I have ever seen consume a meal so rapidly was Johnnie Cochran who I noticed doing so at the reception following the funeral for Rep. Julian Dixon in December 2000.) During that Pantry Café meal and in virtually every conversation afterwards up-through-and-beyond the November 2000 Bush v. Gore Supreme Court ruling deciding the 2000 presidential election in George W. Bush's favor – a partisan infamy President Clinton said- and did nothing to deter – Rainer and I agreed-to-disagree about the Clintons, their personal characters and all their works.
Our Differences In 2015-2016 Over Bernie vs. Hillary Were Of That Same Ilk: They Reflected In Microcosm The Impassioned Partisan (Progressive Versus Neoliberal) Split That Would Grow Into A Chasm Within The Ranks Of Non-Conservative Americans.
Part of that divide was over how to contend with Donald Trump. Here too Rainer and I represented that divide amongst non-conservatives writ small: Rainer correctly pegged Trump from the get-go as (in sum) a bigoted hate-mongering menace to society. See here. I fully agreed but felt that the main line of political attack against Trump should have been on the utterly deceitful nature of his proclaimed desire to demolish both the Bush and Clinton establishmentarian political family dynasties and on the similar complete falsity of Trump's commitment to all of the populist, protectionist and non-interventionist tropes he espoused during the campaign.
Had the Democrats not solely condemned Trump as a bigoted ugly-American bully but further stridently outed Don-the-Con for being the pro-1% Republican upper-crust plant and altogether fake-populist fraudster that he is (and was right from the start), Hillary might well have won the 2016 general election. Of course that would have required Hillary to chide Trump's supporters for being predominantly gullible instead of deplorable, a no-brainer that might simply have been beyond the incompetent candidate's ken. And excoriating Trump primarily for dishonesty and infidelity to his regressive populist rhetoric would have further required Hillary to acknowledge the political currency and virtue of the enlightened populist platform espoused by Sen. Bernie Sanders and offering him the vice-presidential nomination. This she obtusely refused to do even after using sharp practice to deny Sanders the Democratic nomination, thereby deeply embittering millions of grassroots non-conservative voters. Alas, the rest is now (increasingly abysmal) history.
I have no doubt that Rainer, listening in from the Great Beyond, has formulated a rejoinder to my last Hillary-blaming POV and take-away, although I am not quite sure what it is. Rainer told a friend of his: "Eric has moved so far to the left that he's ended up on the right" which is how Rainer (mis)construed my remaining ardently Never Hillary through November 2016. And that characterizes the way it was with us: Rainer considered me far too idealistic in thinking "another world is possible" and I considered him far too conservative in thinking (ala Voltaire's Dr. Pangloss in Candide) that the (in truth abominable) neoliberal status quo was- and is "the best of all possible worlds."
In our last conversation that touched on politics at his Westwood VA bedside, which included my wife Jasmine, I was pleased Rainer and I found some common ground: He agreed that NATO expansion had (in sum) "gone too far" and that the new Cold War with Russia could become dangerous. And when I spoke of the manner in which China's Communist rulers had converted much if not most of their working-age population into (in sum) indentured servants of corporate America and business elites throughout the developed world, Rainer said that he had for years boycotted "made in China" products but eventually gave up doing so when it became impractical-to-impossible given the lack of domestically-produced alternatives. (I gathered he felt the same way about Vietnam's rulers and Vietnamese-made products.) I preserved our simpatico that day by not mentioning President Clinton's (in)famous May 1994 de-linkage of America's political and economic relations with China from human rights- and fair trade considerations. That de-linkage constituted an unholy alliance between the power elites of both countries, one that further dis-served and oppressed both nations' multitudes.
Rainer also let us know in that last talk about politics (in so many words) that he disapproved of his Democratic Party's complicity in Israel's attempted wholesale erasure of Palestine, whence Jasmine's Canadian-citizen parents were born. It meant a lot to me and to Jasmine. The Democrats' support for Israel's horrific sadistic military assaults on Gaza were part of the reason I began "declining to state" my party preference with the LA County Registrar of Voters in December 2011. "Decline to state" is California's version of becoming a political independent. The other big reason for my permanent estrangement from the Democratic Party was- and is their co-dependent relationship with pernicious public employee unions representing police, corrections and prison guard personnel whose self-serving mass-incarceral anti-rehabilitation agendas oppress minorities and poor whites (including my civil rights law practice clientele) and decrease (not enhance) public safety. I still support all other (public sector and private sector) unions but at 63, I'll never be a Democrat again. Rainer, on the contrary, decided in his early adulthood he was "sticking to the union" i.e. the Democratic Party and its donor unions, until the day he died. And he did, putting modest sums of money where his mouth was during his final days and years. See here and here.
PART IV: BLESSINGS AND SORROWS
But If Rainer And I Diverged In Our Basic Politics, Our Mutual Sense Of Family Ties Never Did. Nor Could It Have Given The Humanistic German Cultural Through-Line That Determined All Of My Paternal Family Relations, One Captured In My Favorite Goethe Poem (Translated By Heinz Norden):
The future holds hidden
Blessings and sorrows
In rows of tomorrows. –
Undaunted, unbidden
We keep pressing forward.
Heavy and far
Of awe a curtain.
Star beyond star
Above. And certain
The graves below.
But voices we hallow
Of masters proceeding
Invoke our heeding:
"Let never lie fallow
The forces of good.
We gather forever
In infinite calm
The laurel, the palm
For lives of endeavor–
And bid you have hope."
Thus it was that when Rainer returned from his tour of duty in Vietnam and fell into dangerous drug abuse Rainer asked my father, a public health psychiatrist, for help and said that Jerry had provided him some informal or formal counseling. (Whether and how, if at all, this related to Rainer's eventual kicking of his habit through 12-step program enrollment and Rainer's subsequent volunteerism we never discussed in detail, but Rainer implied my father's advice had played some kind of catalytic role.)
In 1971 when my father got remarried, to Doris Seder, a UCLA social welfare professor, Rainer attended the ceremony representing all the cousins even when Jerry's own children did not! And in April 1973, if my vivid memory of the event serves, most or all of the Trappes (Rainer, Inga and Margaret), Foxes and Jacobsons attended the ground-breaking ceremony for the Didi Hirsch Community Mental Health Center in Culver City, California – which my father had devoted over a decade to bringing into existence. Jerry gave a speech along with prominent local and national politicians, including then U.S. Senator Alan Cranston and then California Governor Ronald Reagan. A photo of the three and Didi Hirsch, a social worker and wife of industrialist and philanthropist I. Kingdon Hirsch, at the ground-breaking ceremony. Immediately following the ceremony our Uncle Mike delivered a rare heartfelt encomium for my father to the assembled family, saying Jerry had brought a project constituting a major part of his "life's work" to fruition (or words to that exact effect).
As the elders aged along with the 20th century's "rows of tomorrows", the Jacobson/Fox/Trappe family celebrated blessings such as Margaret's birthdays throughout her 90s at her retirement home on Rossmore Blvd., where she would display her still-life paintings at which she excelled. And we all assembled in sorrow for her funeral and burial of her cremated remains here at Hollywood Forever in 1990.
Sadly, we did so without my father, who experienced a disabling health crisis on January 1, 1987 and who died far too young at age 65 on August 22nd of that year. Rainer participated in some delicate family deliberations about medical decision-making during those interim months and he attended Jerry's funeral at Pierce Brothers cemetery in Westwood. With characteristic sensitivity Rainer planted a tree on his property in my father's memory following the funeral and made a point of showing me its growth during every visit.
1991-1992 Were Challenging Years For "The Forces Of Good":
Horrified that President Bush (the elder) had deployed a half-million American volunteer soldiers to eject the Iraqis from Kuwait – the first time a president had deployed the U.S. military on such a large-scale since the Vietnam War – I enlisted in the U.S. Naval Reserves (as an Intelligence Specialist-3 petty officer) on my last day of eligibility and took the oath the day before my 37th birthday on September 13, 1991. I did so following the Persian Gulf War (which I had opposed on the grounds that the elder President Bush had deliberately launched the war just as USSR leader Mikhail Gorbachev had persuaded Saddam Hussein to restore Kuwait's sovereignty but before Iraq's troops could be evacuated) in order to do my small part to diversify by social class the composition of the volunteer military. I was an active reservist for 3 years – which consisted of one-weekend-per-month trainings in San Diego (1991-1994), a 2-week active-duty-training in New Orleans in the summer of 1992, another such 2-week training in Virginia Beach in the summer of 1993, and 5 years Inactive Ready Reserve (IRR) status. I was honorably discharged in September 1999.
If I shared those interesting (though relatively uneventful) reservist experiences with Rainer I don't recall his reactions – which probably consisted of bemusement if not condescension borne of the (in this regard justified) superiority complex of a real combat veteran. But skepticism over formal and informal military matters works both ways: In late April or early May 1992 I remember listening with serious concern as Rainer told me during a phone call that he and some Silver Lake neighbors had formed an impromptu armed neighborhood watch when – following the acquittal of the white LAPD officers who had savagely beaten African-American motorist Rodney King (in a California superior court criminal trial held in Simi Valley) – elements of the African-American community exploded in violent rage and began attacking white motorists and torching and looting businesses throughout various neighborhoods of Los Angeles (South LA, Koreatown and multiple points beyond). Mayor Bradley's and other totally-out-of-touch community leaders' pleas for calm fell on deaf ears, the LAPD stood down at the epicenter of the uprising at Florence and Normandie, and it required a combination of the California National Guard and a famous call for calm from Rodney King himself on the rebellion's third day to begin to quell the turmoil, one that had caused $1B worth of property damage. Rainer said that he and his posse had formed a checkpoint of sorts at the foot of Manzanita and/or had just made themselves and their weapons visible. Looked at most benignly, the possibility the violence and looting might spread to Silver Lake brought out the ex-MP in Rainer. As Rainer saw it, he was acting as a responsible protector of the property and persons of himself and his neighbors: Someone who would not allow any amateur trigger-happy neighbor-watch vigilante do the work he knew he could do correctly as a trained disciplined ex-Army MP. Fortunately, no confrontation occurred. And who is to say Rainer was wrong under the fraught circumstances to exercise his First and Second Amendment rights and take precautions? Not I.
(The following year my campaign for a seat on the Los Angeles Community College District Board of Trustees coincided with the conclusion of the federal criminal prosecution of the same LAPD officers who, local U.S. attorneys alleged, violated Rodney King's federal civil rights when they nearly beat him to death following a routine traffic stop. The trial was held in the U.S. District Court in downtown Los Angeles. At a candidates' forum at Los Angeles City College held on April 15, 1993 as the trial was concluding, I read the assembled mostly minority students in the audience a statement of solidarity I had written in an effort to provide a "stone of hope" – in Martin Luther King, Jr.'s phrase – if the officers were again acquitted. Fortunately on April 17th the officers were convicted. Unfortunately on April 20th I lost the board of trustees election to the handpicked candidate of the faculty union. It was a textbook case (so to speak) of special interests triumphing over the public interest.)
By the early 2000s the Jacobson/Fox/Trappe family's "graves below" came to include burials at sea of the remains of our Uncle Mike and Aunt Hannah within a few years of one another. Rainer provided his cousin Jennifer a great deal of moral and practical support during the difficult latter stage of Hannah's final illness. And I believe he was present during the ceremony with Jennifer and David and myself scattering Hannah's cremated remains at sea in Long Beach harbor. My decade-long pursuit of a political career (a longer subject for another occasion) having come to naught, in late 1993-1994 I tacked back to my original plan for a "life of endeavor" and studied-for, took and passed the February 1994 California bar exam and became an attorney on June 6, 1994. Along with my mother Jeanette and her second husband Ken, some of the Foxes and Trappes (Rainer and his mother Inga) attended my swearing-in ceremony that day as a member of the state of California bar (at age 39) in Pasadena, California, state appellate court judge Miriam A. Vogel presiding.
After Hannah's Passing Rainer (More So Than The Other Cousins) Rued The Idea That The Family Would Not Be Having Any More Holiday Parties. How I Wish We Had Taken The Broad Hint He Was Dropping That We Could And Should Continue Them. The Cousins Chose To Converse By Phone And Meet-Up Informally With Rainer During Subsequent Holidays, But Didn't Convene As A Family. Not Unlike Youth, Which Is Famously "Wasted On The Young," Middle-Age Too Can Be Wasted On Those Going Through Life's Preoccupying Middle Passage. And So It Was To A Degree In Our Family's Case.
One factor precluding annual family get-togethers was geographical separation. The Fox cousins David and Jennifer relocated for career and avocational purposes to different cities "back east". In Jennifer's case it was her passion for caring for- and riding horses, one she and Rainer had memorably celebrated together during the 1984 Olympics in Los Angeles when they attended together the finals of the equestrian competition at Santa Anita racetrack in Arcadia. Before moving east, Jennifer compiled a large box of Jacobson/Fox/Trappe family memorabilia and delivered it to Rainer. Rainer, in turn, contacted me and we spent hours going through it and trying to place the various documents and identify the faces and back-stories in the myriad photographs.
Later in the 2000s "hidden blessings" counter-balanced the sorrows of the passing of the elders, in the form of my relationship with- and marriage to my wife Jasmine. On June 3, 2006 Rainer was among the most honored guests at Jasmine and my wedding. We held the ceremony on the Queen Mary in Long Beach, the same ship Leo and Olga and their children Jerry and Hannah had traveled to America on in February-March of 1938. Of all the wedding guests, along with my sisters and mother and my cousin Jennifer, Rainer most understood what getting married on that ship meant to Jasmine and me. And thereafter Rainer served as a sponsor when Jasmine, a Canadian citizen, applied for U.S. citizenship.
Who else but a close family member would do that? Or grant your request to bury a cherished cat whose nine lives had ended, in the backyard of his Silver Lake house? Rainer did that for Jasmine and me in 2014 when our beloved Eartha Kat died. And to the strains of Ravel's Pavane for a Dead Princess (which Rainer, an old "farm boy", might have regarded as a bit melodramatic), we dug the grave and laid her to rest. Rainer "understood" about pets: He never fully got over the losses of his beloved dog Nicky, who responded correctly when Rainer spoke to her in 3 languages, or his cat Clementine.
I Had Paid Those Latter Favors Forward I Guess In 1997 During Rainer's Life-Threatening Health Crisis Which Led To His Receiving A Liver Transplant At UCLA. I Visited Him Frequently At The UCLA Medical Center's Liver Transplant Unit's ICU, To Offer Family Support During What Was Plainly A Fearful Time For Him.
I consulted, along with his mother Inga, our aunt Hannah and cousin Jennifer, with Rainer's eminent liver transplant surgeon Dr. Ronald Busuttil, about Rainer's liver disease and prognosis. And I recall vividly the drama as we (and a few of Rainer's closest friends we had looped into our communications) anxiously waited and wondered for weeks whether a liver would become available in time as Rainer's own liver steadily failed and he experienced both mortal physical perils and bouts of mental disorientation due to the toxins circulating in his bloodstream.
Having become a practicing attorney late in life (at age 39 in June 1994) I was dealing with an appeal of the verdict in my first jury trial (the jury had ruled unanimously in my client's favor) when Rainer was first hospitalized in the summer of 1997 at Providence Hospital in Burbank. Following his transfer, I remember settling the San Diego County Superior Court case (Ku v. Mossy Automotive) from a pay phone booth located on the UCLA Medical Center's ground floor. (Cell phones were not yet the constantly carried "handies" – in German vernacular – they are today.) On August 31st Rainer and I were visiting in his hospital room when regular tv programming was interrupted with a special report on the death of Princess Diana in a Paris car crash. The following month I watched alongside other family members as Rainer was wheeled to the operating room for his transplant and we were with him during the bumpy but ultimately remarkably successful aftermath.
Which Brings Me Towards The End Of Rainer's Story: In 2016 For Some Reason (And Without Consulting With Me Or Other Family Members) Rainer Opted To Employ His VA Medical Privileges Instead Of Utilizing His Medicare Eligibility And Receiving Follow-Up Medical Services For His Now-Faltering Transplanted Liver From Doctors At The UCLA Medical Center Or Another Comparable Stellar Medical Facility. Big Mistake:
In the days and weeks following his late June bile duct operation Rainer began experiencing excruciating back pain. This back pain was his primary symptom at the outset of his re-hospitalization in the Westwood VA emergency room on or about August 1, 2016. The cause of the pain – a wicked spinal infection that had occurred "post-operatively" (see ¶2 line 4) due to VA personnel's medical malpractice during Rainer's late June biliary stent operation – would fester undetected for over 8 weeks (!) total before Westwood VA doctors discovered it on or about August 24th!
Between August 1st and August 24th Westwood VA doctors neglected to investigate the cause of Rainer's back pain and "treated" it solely with powerful opiate pain-killers. They first removed the biliary stent they had inserted in late June. And spent the next 3 critical weeks evaluating Rainer's suitability for a second liver transplant, approved him for same and wait-listed him for transportation to the VA hospital in Portland, Oregon where all such transplants for veterans in the western states are done, as soon as a bed became available. However Rainer's undiscovered untreated spinal infection soon left him unable to walk to the bathroom and back from his hospital bed and VA doctors (citing this capability as a prerequisite) revoked his eligibility for a transplant. Rainer ruefully said of the VA's flip-flop: "First there was no available bed in Portland. Now there's an available bed but no Rainer in it." The waters ran deep beneath Rainer's frequent droll quips.
Shortly thereafter Rainer, recognizing that his medical condition and survival prospects were plummeting, asked me to help him enlist a constituency service aide from the local office of his U.S. Congressman (Adam Schiff before he became famous). Following a lengthy bedside interview I conducted with Rainer on August 23, 2016, I pulled an "all-nighter" reducing-to-writing Rainer's medical plight (as he then understood and recounted it to me) and sent it off to Schiff's office the following mid-morning. The second sentence stated that at the outset of Rainer's VA re-hospitalization 23 days before: "My primary symptom was and is sharp back pain." (Emphasis added.)
To my astonishment and chagrin however, Rainer then rescinded his own signed constituency service request I had dutifully precisely set forth (near-stenographically) in a separate attachment. (Rainer misdated the request August 22nd.) After fitfully "sleeping on it" Rainer decided that involving his Congressional Representative (something every veteran is eligible to request) constituted (in sum) a form of special pleading and/or exercise of "white skin privilege" and/or might negatively dispose VA personnel towards him. (Rainer later acknowledged the 100% accuracy of my transcription of his plight.)
As a former intern in the Oakland field office of Rep. Ronald V. Dellums during my last year of law school (back in 1981) I had worked on some individual veteran's VA cases under Lee Halterman, Dellums' attorney who supervised the Congressman's stellar constituency service operation. I was taken aback by Rainer's concern (in sum: that the request could backfire) and discussed it with Elizabeth Vuna, Rep. Schiff's aide who handles VA matters. Ms. Vuna in turn (stunningly) confirmed that VA medical personnel are in fact known to retaliate against patients who complain about their medical treatment and/or seek advocacy services pertaining to their VA care from their members of Congress! See e.g. attorney and disabled veteran Benjamin Krause's 2014 interview here at the 7:30 mark.
As the slogan of the eponymous website says: "This Can't Be Happening!" Given the gravity of this evidently not-uncommon offense, if I were a member of Congress I would introduce legislation prescribing life imprisonment for any VA employee who dares retaliate against a patient who has advocated for themselves or had a relative or next friend or political representative do so! And (given the lethal consequences such retaliation can have) it is mostly out of deference to Rainer's opposition to it that I would not prescribe the death penalty!
In any event, before Rainer rescinded it Rep. Schiff's office routed the contents of Rainer's constituency service request to the Washington DC VA headquarters, which in turn landed it on the Westwood VA chief executive's desk, all within a few hours. The chief, in turn, immediately dispatched additional doctors to evaluate Rainer (including one who spoke German): They located the spinal infection for the first time and commenced an emergency treatment plan. Outrageously, Rainer's liver-transplant coordinator then visited him, drew the hospital bed curtain around them, and rebuked Rainer sotto voce for sending the constituency service request! Rainer later told me he had had to "mend fences" for days to undo the "cold shoulder" VA hospital personnel gave him following his (quickly rescinded) request for help from Rep. Schiff's office.
As misfortune (or worse) would have it, the powerful antibiotic drip that VA doctors employed to shrink the spinal infection (upon their belated discovery of it) – while immobilizing Rainer's spine in a very uncomfortable manner ostensibly designed to maximize the chances for the treatment's success – damaged Rainer's kidneys, further lessening his chances of being restored to eligibility for a life-saving second liver transplant.
Thus did Westwood VA personnel likely triple malpractice against Rainer in lethal ways: Introducing an infection during an (evidently unnecessary) biliary stent operation that migrated to his spine, letting it fester unnoticed for 23 days upon his re-admission while it incapacitated Rainer's walking ability, and implementing an infection-treatment mode known for causing renal toxicity if not titrated extremely carefully. Since that in fact occurred, and required Rainer to have life-preserving kidney dialysis every other day, either the titration of the antibiotic drip wasn't correct or the treatment mode selected was inappropriate. The VA also allowed Rainer to develop second-degree bedsores and neglected to equip him with compression socks, causing a blood clot to develop in his left leg.
Following the diagnoses of kidney damage secondary to the antibiotic treatment (which had considerably shrunk his spinal infection), his VA kidney doctor reprehensibly fortified Rainer's (almost certainly clinical-depression-driven) decision to end treatment, by telling him: "You've made the right decision." A case of malicious and/or incompetent VA doctors and upper-management banding together to "bury their mistakes?" Quite possibly.
PART V: "…LET YOUR SOUL AND SPIRIT FLY INTO THE MYSTIC"
In The End, For Rainer, As For Far-Too-Many Veterans In This Era Of Widespread Governmental (And Private) Institutional Rot Culminating Our Nation's 5 Decades Of Conservatism (And Conservatism-Lite) Since 1968 (Recent American History's "Year Of The Locusts"), The Westwood VA Hospital Became A Death-Trap For Rainer.
As Rainer correctly said multiple times in September and October of 2016: "All I really need is a liver." Which he may have had to modify to further include a kidney. Nor was his depleted overall condition a counter-indication for single- or double-organ transplant candidacy. The paradox in the world of transplantation is that the powers-that-be direct the available organs to those who are closest to death's door.
Nor was Rainer the least bit predisposed by nature to devalue his own existence. On the contrary: Whereas the mature Rainer had appropriately "put away childish things" in other respects, he retained from his hippie days a fascination with his own individual life experiences as he went about "doing his own thing." After all, this was a man for whom virtually every occasion (however pedestrian or meaningful) justified a selfie or solo pose for a photographer! See e.g. 1, 2, 3, and 4 (and these are but a very tiny sample of such photos). Indeed Rainer epitomized the self-satisfied (possibly slightly narcissistic) protagonist of the following Goethe poem (the subject doubtless being Goethe himself) that begins:
Conceived to be seeing,
Appointed to sight,
The tower my being,
The world my delight.
I peer in the distance,
I see what is near,
The heavens' persistence,
The fleet-footed deer.
And as I find measure
In all that I view,
I view it with pleasure
And so myself too.
...
(Emphasis added.)
This pleasure (which cannot be faked) was not dampened even in the thick of his medical ordeal, as this photo+caption taken following an abdominal fluid drainage procedure on October 10, 2016 and