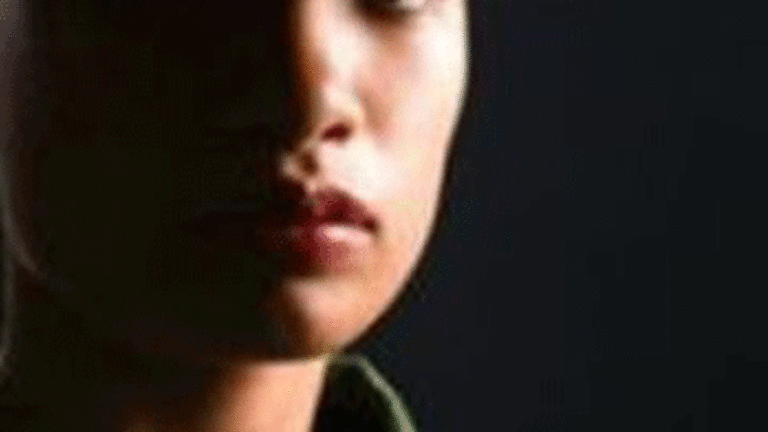 Veterans: The War After The War
Dick Price: Veterans who gathered last week in San Diego were eager to find out what California's political leaders might do about the alarming rates of homelessness, unemployment, suicide, and disability among the state's veterans.
Now that the last American combat soldier has walked across the desert out of Iraq, and the Obama administration seems poised to end our military involvement in Afghanistan over howls from the military's brass and war machine manufacturers, the question returns: What now for the men and women who fought those wars in our name?
Older combat veterans know, and younger veterans and their loved ones are finding out, that the battle for how to live out the rest of your life begins after you've come home and taken off your uniform for the last time, with your wounds, memories of your fallen comrades, and the agitation that makes a full night's sleep difficult without drink or drug long after the last firefight.
So the veterans who gathered at the California Democratic Party's Veterans Caucus meeting last week in San Diego were eager to find out what California's political leaders might do about the alarming rates of homelessness, unemployment, suicide, and disability among the state's veterans.
LA's the Homeless Capital for Veterans, Too
"We have unprecedented levels of homeless veterans in California," acknowledged California State Assembly Speaker John Perez, who convened the Democratic Party's meeting and who represents an impoverished district near downtown Los Angeles. "My district has among the highest levels of homelessness in California."
Nationwide, an estimated 76,000 veterans are homeless on a given night, with 130,000 spending at least one night in a homeless shelter, a growing number of them women veterans, according to David Zucchino of the Los Angeles Times:
"Veterans make up 8% of the U.S. population, but almost 16% of homeless adults. Half of all homeless veterans suffer from mental illness, and two-thirds are substance abusers."
In Los Angeles County, about 7,400 veterans are homeless, including "about 1,415 veterans considered to be chronically homeless, meaning they have been homeless for at least a year and suffer from a serious health issue, mental illness or addiction."
In San Diego County, home to a huge US Navy presence and just down the road from the Marine Corps Camp Pendleton, 35%, or 3,000, of the county's 8,500 homeless are veterans.
Speaker Perez announced that the Assembly has taken $2 million out of its operating budget to help returning veterans, especially those from the California National Guard, admittedly a drop in the bucket with so many veterans living on our streets.
"We're also integrating discussions about veteran homelessness and what to do about it in all our committees, not just the Veterans Committee," continued Perez, who had been invited by Caucus Chair Rick Reyes to keynote the meeting. "Those dealing with housing, education, and labor need to be part of the conversation, too."
Developing LA's National Home for Veterans
During the Veterans Caucus meeting, Joe Halper of the Pacific Palisades Democratic Club presented a resolution calling for the Department of Veterans Affairs to devote its 387-acre compound in West Los Angeles for its intended purpose of serving disabled veterans, which might then put a dent in the County's homeless veterans property. The resolution was overwhelming approved and quickly gathered endorsements by a number of elected Democrats representing West LA.
The resolution attempts to resolve an ongoing battle to return the sprawling hospital campus and renovate its dilapidated buildings for their originally intended use of rehabilitating and housing veterans, rather than being leased for use as "a public golf course, a college baseball stadium, a theatre and practice fields for the exclusive private Brentwood School."At one point, 4,000 veterans were housed at that facility, but are now barred from entering it.
A Veteran Commits Suicide Every 80 Minutes
"More Vietnam veterans have committed suicide than the 55,000 who were killed in combat," said Bob Filner, the 10-term congressman who capped the evening's meeting. "The same is true for today's two wars, which haven't even completely ended."
According to Filner, who is running to be San Diego's mayor, "The official count is more than 5,000 service members killed and more than 40,000 wounded in the Iraq and Afghanistan Wars. But more than 1 million veterans have come to the VA for help -— mostly with traumatic brain injuries. That's not a rounding error."
Compounding the problems veterans face is the difficult job market, as studies indicate a strong correlation between joblessness and suicide.
Currently, for younger veterans aged 18 to 24, who have recently returned from Iraq and Afghanistan, their unemployment rate is 30.4%, up from 18.4% a year earlier, compared to 15.3% for non veterans of the same age.
"When soldiers leave the military, they lose what service provides: purpose, focus, achievement, responsibility and…"belongingness,"" according to Peter D. Kramer, a clinical professor of psychiatry at Brown University. "The workplace can be stressful, but especially for the mentally vulnerable, there is no substitute for what jobs offer in the way of structure, support and meaning."
To deal with these issues, Filner had advocated for a GI Bill for the 21st Century to get today's veterans into the workforce the way their fathers and grandfathers did after earlier wars.
"Millions of World War II veterans went to college on the GI Bill and millions more bought houses with VA loans. That created the middle class in America," Filner said. "Why can't we do the same thing for today's veterans?"
Filner also said that, if elected mayor, he would open a veterans' office right in city hall and advised the Veterans Affairs Department to grant relief to the 100,000 Vietnam veterans who have applied for Agent Orange care, rather than letting them die off, as seems to be the plan.
Pledging to focus the Veterans Caucus on jobs, housing, and homelessness this year, Caucus Chair Rick Reyes concluded the evening on a hopeful note.
But the outcome of the battle over the National Veterans Home in Brentwood will be a bellwether. If something good comes out of that controversy for veterans, we'll know the meeting was worth the drive down to San Diego. If not, we'll know it's just more politicos running up to the microphone boasting how much they "support the troops."
Until, you know, something else comes along.
Dick Price
Editor, LA Progressive