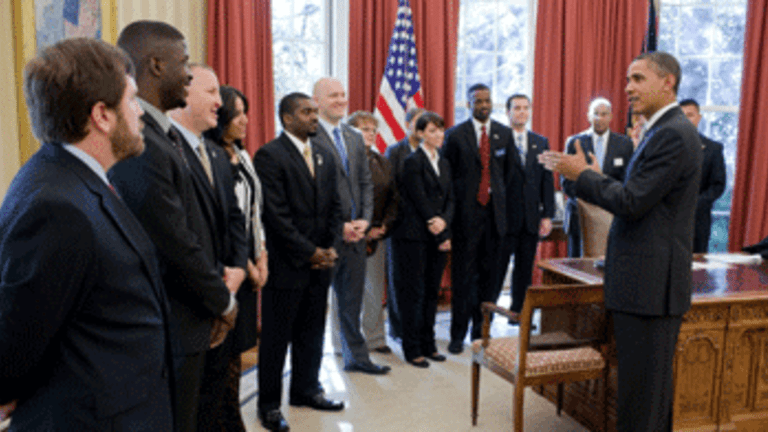 Remembering the 70th Anniversary of WWII
Mario Rivas: The VA now estimates 10% of the 16 million veterans that served in WWII are still alive. The VA also estimates that between 2015 and 2021 more than 650,000 will die.
This week in 1941 marks the 70th anniversary of the bombing of Pearl Harbor and the U.S involvement in WWII. It comes with the sadness of knowing that many of the veterans of that war and their individual stories will soon be lost forever. The greatest generation that brought down the most evil of regimes is now losing the battle with time. The VA now estimates 10% of the 16 million veterans that served in WWII are still alive. The VA also estimates that between 2015 and 2021 more than 650,000 will die. We could eventually see the last of the WWII veterans by 2025.
Having served in Iraq, I take for granted that I, along with the thousands that have served in Iraq/Afghanistan, are relatively young. We have many more years to live and try to mend our lives back at home. That's why it's hard for me to fathom that with every year that goes by the ranks of veterans that fought in World War II gets smaller. The shrinking of WWII veterans' marks a milestone in American history. As they leave our world, they leave knowing that the U.S is much more different and divided then the one they once knew. They leave knowing that the country and the world is in yet another crisis, but that we must not lose hope. Their optimistic spirits are alive with their children, now grandparents, who remember their parents roles in this historic war.
As we remember and honor past heroes like the ones who fought in WWII we pay tribute to a generation of warriors that went to war for a cause greater than them. It's intriguing to note the life and times in which they lived. A less troubled time then ours?It's hard to imagine that, especially knowing that it was their generation who witnessed and lived through the great depression. It was their generation who's parents fought and died in WWI and it was their generation who volunteered in great numbers to fight in WWII. A few years after the great war, many of these same veterans packed their bags and fought in the Korean War and lived through the cold war.
Their war lasted just over five years with a loss of over 960,000 dead or wounded. Our war in Iraq just ended with a loss of 36,000 killed or wounded. In Afghanistan that figure is 4,560 killed or wounded. The percentage of the U.S population that served during the WWII era was 12% compared to the 0.5% that have served in Iraq and Afghanistan.
Thanks to the veterans of the first war, who fought for better benefits, which included the passing of the G.I Bill, WWII veterans went on to have successful careers in business, government and the arts. Notable veterans from this era include Presidents Eisenhower, Kennedy, Nixon, and Bush senior. WWII veterans have lived long lives, living longer than past veterans that served in the Civil War and WWI.
As veterans of the Iraq and Afghanistan Wars come home, I wish to channel the same energy from these great heroes. Thanks to the great veterans that served in the Vietnam War more emphasize and support is now given to returning veterans. They too deserve much gratitude and have paved the way for us to be become great. My only hope and wish is that the remaining WWII veterans get to see a more united prosperous America that channels their experience and energy as we live through some of our toughest times.
Mario Rivas