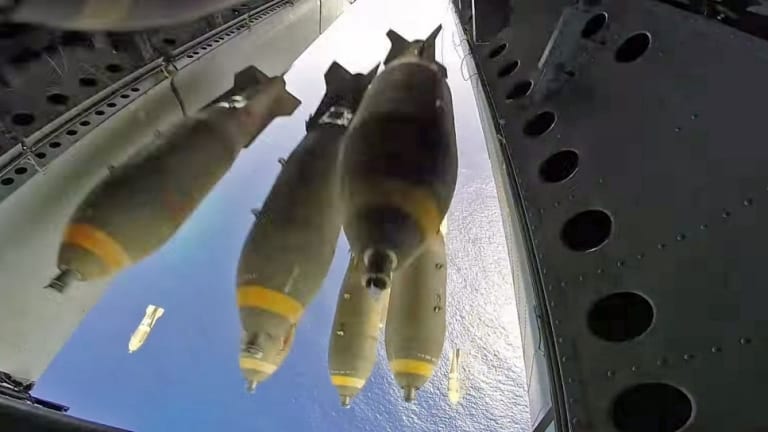 Bombing Kills Tons of Innocents: Who Knew?
WJ Astore: All of this "precision" bombing serves to keep America in wars for far longer than is tenable on tactical grounds.
Extensive U.S. bombing overseas kills lots of innocent people: who knew?
So this blinding statement of the obvious popped up in my email today from the New York Times:
A five-year Times investigation found that the U.S. air wars in Iraq, Syria and Afghanistan led to thousands of civilian deaths.
Hidden Pentagon records show a pattern of failures in U.S. airstrikes — a sharp contrast to the American government's image of war waged by all-seeing drones and precision bombs.
The military's own confidential assessments of over 1,300 reports of civilian casualties since 2014, obtained by The Times, lays bare how the air war has been marked by deeply flawed intelligence, rushed and often imprecise targeting and the deaths of thousands of civilians, many of them children. None of these failures resulted in a finding of wrongdoing. We are making these Pentagon records public.
This is the first of a two-part investigation. Here are the key takeaways.
Finally, at the end of 2021, the Times is willing to speak up against America's murderous regimen of bombing overseas. I wrote about this myself at this site in 2016 and 2017, and I'm hardly the only person to have pointed this out. At TomDispatch.com, Tom Engelhardt has been reporting for years and years on wedding parties being wiped out by U.S. bombing missions based on "faulty intelligence." The mainstream media have largely played down these atrocities until now, when the war in Afghanistan is finally (mostly) over, at least for the U.S.
As I wrote in 2013 for TomDispatch.com, airpower is neither cheap nor surgical nor decisive. Indeed, because it provides an illusion of effectiveness, and because America dominates the "high ground" of the air, all of this "precision" bombing serves to keep America in wars for far longer than is tenable on tactical grounds. Imagine how long the Iraq and Afghan wars would have lasted if America didn't dominate the air, if the U.S. military had to rely exclusively on ground troops, and thus had suffered much higher casualties in ground combat.
My guess is that these wars would have ended earlier, but "progress" could always be faked with all those statistics of bombs dropped and alleged "high value targets" eliminated.
I suppose it's good to see the "liberal" New York Times cover this issue of murderous bombing after 20 years of the global war on terror. The question remains: why did it take them two decades to cover this issue in depth?
W.J. Astore
Bracing Views