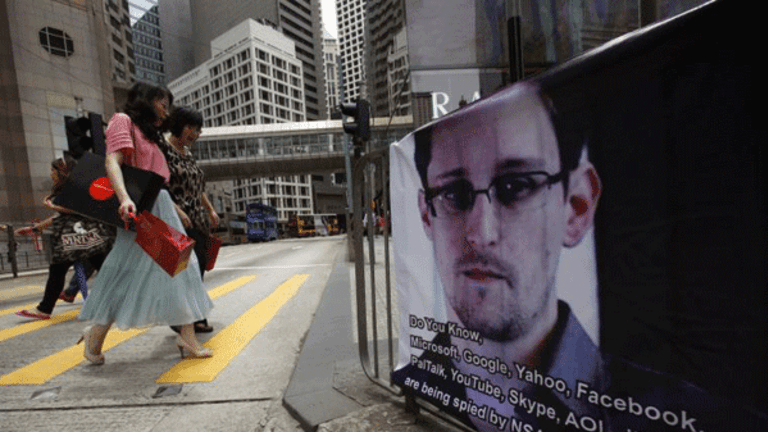 Why Did the Edward Snowden Incident Happen?
People like Edward Snowden are not particularly unusual. Others have worked in the national security arenaonly to discover wrongdoing.
The revelations by former National Security Agency contractor Edward Snowden raise profound ethical challenges for all of us regarding our role as citizens in a democracy. These challenges are not about deciding if Snowden is a hero or a traitor. Instead, they are about the circumstances in which technical workers like Snowden find themselves once they undertake work with one of our national security agencies.
People like Edward Snowden are not particularly unusual. Previously there have been many others who have entered into work in the national security arena with the best of intentions only to discover wrongdoing by the agency that employs them. They then face a cruel conundrum. They know they are involved in wrongdoing but speaking out might put them in deep trouble. They are already behind the national security screen.
Pasadena, with its Caltech campus, and Jet Propulsion Laboratory research center, is a community from which many highly talented individuals are often recruited to work for the national security apparatus. Therefore, it is important that we make efforts locally to ensure that potential recruits consider carefully the situations they might encounter before they decide to work in the highly classified spyworld domain.
The local Pasadena/Foothills chapter of American Civil Liberties Union along with the Caltech 'Y' have stepped forward to advance this necessary discussion within our community. Next week, the two groups are co-hosting a public forum entitled, "Civil Liberties in the National Security Era: What Happened to Edward Snowden?" The featured speaker will be Susan Herman, the national president of the ACLU. The event, which is open to the public, will take place on Wednesday March 12, at 7:30PM at Caltech's Beckman Institute Auditorium.
Susan Herman's leadership role in America's most renowned civil liberties and civil rights organization has made her quite familiar with many of the Edward Snowden's of the past. Therefore, her words are particularly important for those who might otherwise become the Edward Snowden's of the future.
Herman's 2011 book, Taking Liberties: the War on Terror and the Erosion of American Democracydescribes other Snowden-like cases, some with circumstances even more bizarre than Snowden's. Remember, Snowden was working for a surveillance agency. Herman tells the story of individuals who were never involved in the national security arena, yet they still ran afoul of the rules created as an outgrowth of our nation's post 9/11 national security obsession. These individuals worked for private companies that were served with secret national security subpoenas. They were ordered by their employers to comply or else face prosecution. They suffered greatly.
Stories like these are becoming ever more common. They cause us to ask if we can continue to exist as a free society or, worse yet, have we already lost it.
These are uncomfortable questions to face. In the end, we may question if we have already lost our democracy. If so, then we will need to ask ourselves what we need to do to restore it in the post 9/11 world.
This discussion will not be easy. However, having this discussion is a necessity. Let it begin.
Robert M. Nelson
Subscribe to LA Progressive's daily newsletter
* indicates required
Email Address *


First Name

Last Name

Email Format
Powered by MailChimp