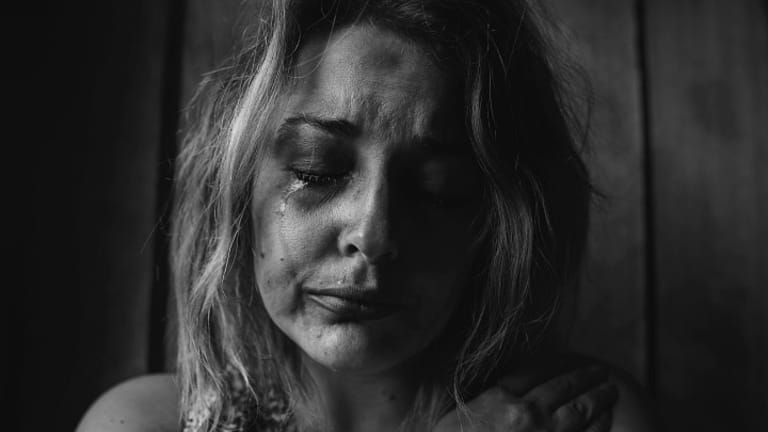 The Effect of Quarantine on Domestic Violence in Urban and Rural Areas
Alyssa Abel: By bringing domestic violence to the forefront of public discussions and law enforcement, we can help raise voices and encourage victims to come forward.
Domestic abuse and violence are serious problems in the United States. Around 25% of women and 10% of men have experienced sexual violence, physical injury or stalking by an intimate partner at some point in their lives. As the country deals with the coronavirus pandemic, many municipalities advise people to stay home for their safety. However, for victims of abuse — including the children exposed to it — home may not be a safe option.
By bringing domestic violence to the forefront of public discussions and law enforcement, we can help raise voices and encourage victims to come forward.
The domestic violence increase during COVID-19 is significant. While murder, rape and assault cases have dropped in many cities, reports of domestic abuse have increased. According to police reports in Chicago, Kansas City, Los Angeles and other cities, domestic violence has jumped by 5%. Unfortunately, this crime is often underreported, an issue that could worsen during the lockdown.
The Chicago Police Department has seen as many as 13% more domestic violence-related calls since the outbreak than reported cases last year. However, fewer victims are following through with complaints. Unfortunately, many people tolerate the abuse because they believe it's safer than the alternative, such as moving into a shelter.
Driving Factors Behind Increased Domestic Violence
One 2019 study looked at families who had already experienced domestic violence and were affected by Hurricane Harvey. The stress associated with the event led to higher rates in violence and child abuse — both during and after the disaster. Other factors, such as reduced access to resources and disconnection from support systems, also led to the increase.
During this crisis, shelters are closed or understaffed, emergency rooms are overflowing and many people don't want to go outside and risk getting COVID-19. As a result, victims often get trapped in ever-escalating cycles of tension, power and control.
During lockdown, victims have fewer resources when it comes to seeking help. Many people are also forgoing regular doctor visits, making it difficult for physicians to spot red flags. Some abusers have weaponized the virus itself, threatening their victims with coronavirus or hiding cleaning supplies in order to exert control.
Rural, Suburban and Urban Domestic Violence Trends
Domestic abuse is a critical issue in all parts of the country. However, rural communities often see exacerbated effects due to limited resources for victims, distance, transportation barriers and poverty. In small towns, abusers may have family connections with those in power. Likewise, people may be afraid to speak out due to the stigma, as they may be well acquainted with doctors and law enforcement.
When it comes to urban vs. rural domestic violence, one primary difference is that those in small communities often feel their confidentiality will not be maintained or that their reputations may be damaged. If word gets around, they may suffer from even more abuse.
In suburban and urban areas, one factor preventing victims from leaving their abusers is the cost of living. Many cannot afford to live on their own. For instance, the average monthly rent in a suburban area is $1,695, around $50 more than in cities. Another consideration is transportation. While urban regions often have multiple public options, those who live in the suburbs typically need access to a car.
Many traits connected with urban and suburban areas — such as high education levels, social status and elevated income — actually work against victims of domestic abuse. Those with specialized education tend to feel increased levels of shame and self-blame about being in an abusive relationship. Victims in affluent communities often worry about judgment from friends and neighbors. Plus, while they might drive nice cars or live in expensive houses, they often don't have access to cash, credit cards or bank accounts.
The Importance of Awareness
Many victims of domestic abuse don't speak out or seek help due to stigma and the fear of judgment. To stop this crime, we must take the issue seriously.
Community leaders, including law enforcement, judges, doctors and shelter workers, can also do their part. They should know the signs of potential domestic violence, including bruises, extreme stress and defensiveness about partners, and speak up when they spot red flags. If someone comes to them for help, they should offer valuable resources, such as contact information for local shelters and support groups. In this way, victims can begin to take the necessary steps to safety.
During this difficult time more than ever, it's essential for people to have access to safety and support —no one is alone, even during social distancing, and help is available. By bringing domestic violence to the forefront of public discussions and law enforcement, we can help raise voices and encourage victims to come forward.
Alyssa Abel
Alyssa Abel is an education, career and lifestyle writer with a focus on equitable practices. Read more of her work on her blog, Syllabusy.
Did you find this article useful? Please consider supporting our work by donating or subscribing.