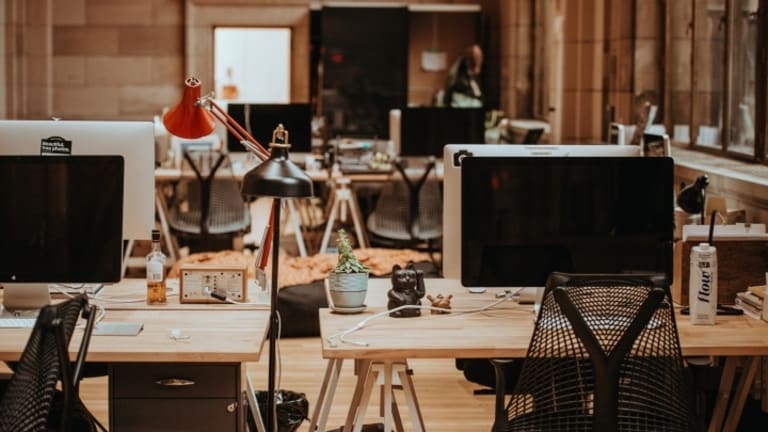 Steps We Can Take to Promote a Safe Work Environment
Alyssa Abel: Workplace harassment is still a major problem in the US today. This article will teach you how to identify a hostile work environment as well as the steps you can take to protect yourself and others.
Hostile work environments are a pervasive problem in the United States and across the globe. If you feel uncomfortable or unhappy at work, you may wonder if you're dealing with a hostile workplace. Learn how to spot common instances of harassment and discover what you can do to mitigate them.
What Is a Hostile Work Environment?
A hostile workplace is one where offensive or unwelcome behavior causes one or more employees to feel intimidated, scared or uncomfortable. This issue goes beyond the office —it can happen in any environment, including construction sites, factories and public spaces.
Workplace harassment is still a major problem in the US today. This article will teach you how to identify a hostile work environment as well as the steps you can take to protect yourself and others.
Workplace hostility involves discrimination in some way, whether through individual actions or the culture created by a group. In this environment, an employee may receive different treatment based on race, gender, color, age, national origin, sexual orientation, religion or physical and mental handicaps.
The Landscape ofthe Hostile Workplace
Workplace harassment is nothing new, but it's been in the spotlight recently — especially amid the #MeToo movement, which highlighted sexual crimes committed by powerful and prominent men. While hostility can come from anyone in the workplace, including newly hired interns or customers, 73% of harassers are in a senior position to the accuser, according to a Hiscox report.
In one study of 3,066 United States workers, 20% say they face a threatening environment at work, including sexual harassment and bullying, with the rates significantly higher among women.
Unfortunately, more than half of the people who experience or witness a hostile workplace don't report the experience, primarily due to a fear of retaliation and concerns that the employer won't handle the situation appropriately.
Any workplace can be hostile, and the results can be ruinous, leading to fines, damaged reputations and legal action. For instance, the Federal Bureau of Investigation (FBI) faced a lawsuit when 16 recruits sued the Bureau for a hostile work environment. One shareholder is currently suing Victoria's Secret over claims of a toxic culture and harassment against models and employees.
Even unions, which exist to promote equality and rights in the workplace, aren't immune from hostility, with one female officer from the United Auto Workers accusing union leaders of sexual harassment and retaliation.
How to Know If It's a Hostile Work Environment
A hostile workplace is not the same as an unpleasant one. You may feel overworked, underpaid or generally unhappy, but this situation does not equate to harassment.
When does bad behavior cross the line into illegal? Here are a few clues:
When it's discriminatory based on gender, race, color, national origin or religion.
When it's pervasive and long-lasting, extending beyond one or two comments.
When it's severe enough to prevent you from completing your job duties.
When you ask the individual or group to stop the behavior, but it continues.
Keep in mind that hostile work environments are subjective and fact - cific. A general rule of thumb is that harassment is any behavior that affects your mental health, feeling of safety and ability to remain productive.
Some examples of workplace harassment include:
Co-workers saying you only got your position because of your gender.
A co-worker or boss using sexually suggestive or explicit language.
Co-workers making offensive jokes based on your appearance or religion.
A manager saying he passed you up for promotion because you got married and might take maternity leave.
A supervisor groping you and then claiming you'll get fired if you tell anyone.
How to Deal With a Hostile Work Environment
If you're working in a hostile environment, there are steps you can take. The first is to approach Human Resources (HR), who can formulate a plan to address the issue. They may discipline or fire the harasser, as well as create accommodations to vary your work schedules. You can also request that they implement policies to curb the behavior, such as writing out specific protocols and punishments that bring awareness to the problem.
If the problem persists, you can sue your employer. You'll need to gather documentation about how the work environment hindered your mental, physical and emotional health, as well as the steps you took toward a solution. If possible, gather witnesses willing to speak up on your behalf. Then, you'll need to consult a lawyer.
How to Foster a Safe Workplace
As an employee, you may feel powerless to prevent a hostile work environment. That's not true, however. To ensure everyone in the workplace feels safe and welcome, take the steps below:
Encourage Company-Wide Training: According to the same report from Hiscox, 36% of companies don'toffer employees anti-harassment training. If your organization doesn't talk to workers about fostering a healthy workplace, ask HR about implementing a new workshop. The right training will detail examples of harassment and the actions the company will take if it occurs.
Speak up When You See It: The best thing you can do for how to deal with a hostile work environment is to speak up. If you notice a co-worker is getting harassed by colleagues or management, say something. Talk to the person and offer to be a witness. Go to HR and detail the incident that occurred. When you stay silent, you allow the problem to continue.
Ask About an Anonymous Tip Line: Many employees fear speaking up about harassment due to embarrassment, shame and potential retaliation. To get around this issue, ask HR about the possibility of setting up an anonymous tip line. With this resource, workers can call into —or email —a system and detail their complaint without leavinga name.
Encourage Post-Work Get-Togethers: Some incidents of harassment or bullying occur when employees are stressed out. Set up a post-work gathering, such as a happy hour, to encourage everyone to relax and get to know one another. These actions could translate into the workplace, too.
It's not enough to spot harassment in the workplace —you should also know how to deal with it. Follow the tips above to foster a welcoming environment and keep yourself safe.
Alyssa Abel
Alyssa Abel is an education, career and lifestyle writer with a focus on equitable practices. Read more of her work on her blog, Syllabusy.